There's just something about Baltimore—from its lively neighborhoods, vibrant nightlife, and tons of history, there are always new places to explore and old favorites to revisit. Here are a few highlights along the waterfront.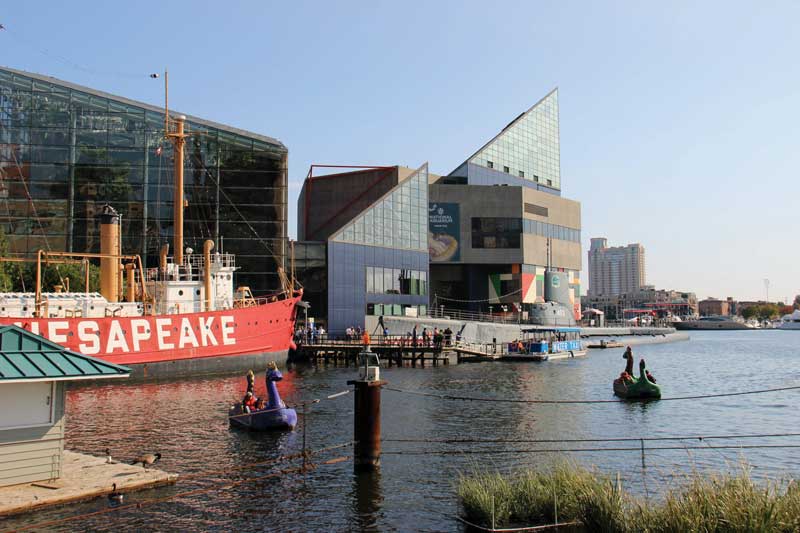 Fort McHenry National Monument and Historic Shrine
Fort McHenry was the first fort commissioned by the U.S. government. It is best known for its successful defense of the city during the Battle of Baltimore on September 13-14, 1814 which inspired Francis Scott Key to write the poem "The Defense of Fort McHenry." The poem was later set to music and became our national anthem.
The grounds surrounding the fort are open to the public for free. There is a path for walking, running, or biking that circles the fort and lines the water's edge. To enter the Historic Zone and Star Fort, the entrance fee is $15 for visitor ages 16 and up (good for seven days). There are several virtual and self-guided tour options that allow visitors to view all exhibit areas and have a guided experience via their smart device.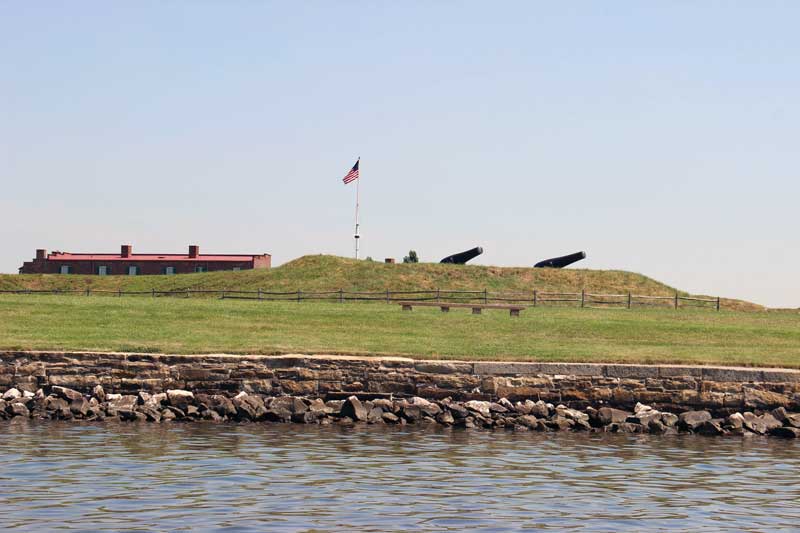 Inner Harbor Promenade
The almost seven-mile paved promenade winds around Baltimore's Inner Harbor from Locust Point to historic Fells Point. Along the way, be sure to note these points of interest:
Historic Ships in Baltimore: Home to one of the most impressive military collections in the world, the museum features five historic sites: the USS Constellation (a sloop-of-war and the last sail-only warship designed and built by the U.S. Navy), Lightship 116 Chesapeake (built in 1930, it was considered to be among the most modern ships in use with the U.S. Lighthouse service in its time), USS Torsk (commissioned in 1944, it was the only submarine out of its Tench Class fleet of 10 to see service during World War II), USCG Cutter 37 (one of the famed Secretary of the Treasury Class Coast Guard cutters built in the mid-1930s), and the Seven Foot Knoll Lighthouse (operated until 1948 and now located on Pier 5). General admission tickets cost $19.95 for adults, $7.95 for youth ages six to 14, and free for children under age five. The Boarding Pass entitles you to visit all open museum ships and exhibits. 
Federal Hill: Once a defensive stronghold during the War of 1812, replica cannons now sit atop the neighborhood's namesake hill, and visitors can enjoy panoramic views of Baltimore's downtown and Inner Harbor.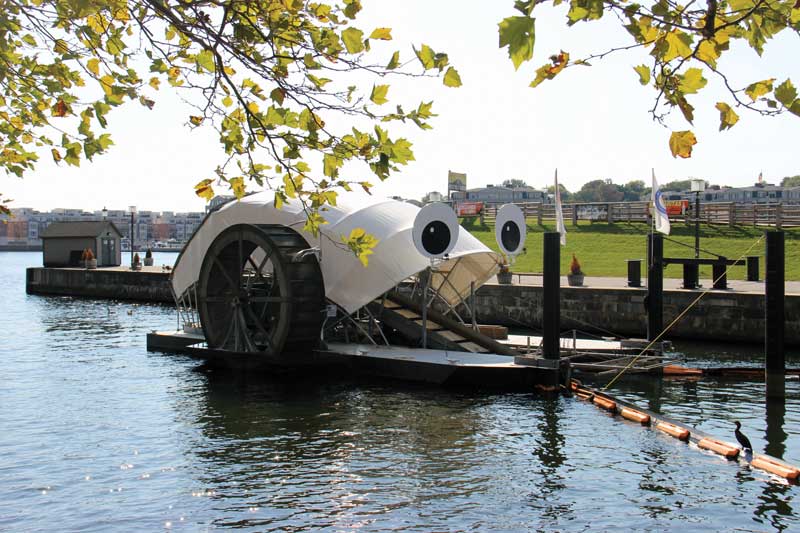 Mr. Trash Wheel: Baltimore is home to four googly-eyed trash wheels, the first of which was installed in the Jones Falls stream in the Inner Harbor in 2014. Professor Trash Wheel was installed in Harris Creek in Canton in 2016, Captain Trash Wheel in Masonville Cove in 2018, and Gwynnda the Good Wheel of the West was installed in 2021 in West Baltimore's Gwynns Falls. Sustainably powered and built to withstand the biggest storms, Mr. Trash Wheel uses a unique blend of solar and hydro power to pull hundreds of tons of trash out of the water each year. The most Mr. Trash Wheel has ever collected in a single day is 38,000 pounds! And the trash that is collected is incinerated to generate electricity. 
The National Aquarium is consistently ranked as one of the best aquariums in the country. Highlights include the Australia: Wild Extremes exhibit, where guests can come face to face with turtles, crocodiles, snakes, lizards, and more as they walk through this replica of an Australian river gorge. The exhibit is home to 70 species and 1000 animals. Blacktip Reef is an award-winning exhibit which gives guests the experience of diving to the bottom of an Indo-Pacific reef, with sloped walkways that lead down to a breathtaking underwater viewing area. A personal favorite of mine is the Upland Tropical Rain Forest immersive exhibit. Tip: enjoy half-price admission ($24.95 per person) every Friday evening after 5 p.m. all year long. 
Top of the World Observation Level: Located on the 27th floor of the World Trade Center, the world's tallest pentagonal building provides a breathtaking view of Baltimore's skyline. Tickets cost $8 for adults, $6 for seniors (60+) and military (with ID), $5 for children ages three to 12, and free for children under three.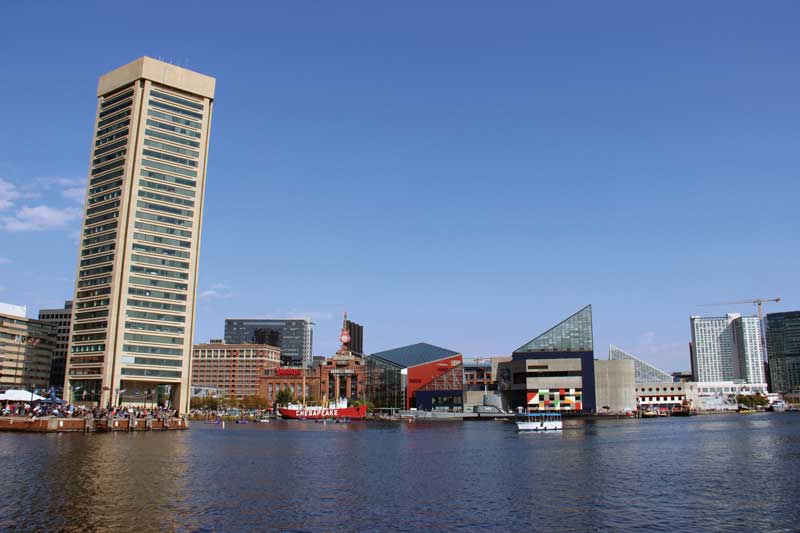 Sagamore Spirit Distillery
This world-class waterfront distillery is located in the Baltimore Peninsula neighborhood, directly off I-95 and a short drive from Baltimore's Inner Harbor. Sagamore Spirit is open five days a week (Wednesday through Sunday) for hour-long guided tours, whiskey tastings, and shopping. The Nineteen O'Nine Whiskey Bar is open Friday through Sunday. The Whiskey on the Waterfront monthly summer concert series is a popular seasonal event, featuring live music, food trucks, and delicious whiskey cocktails. These concerts are free and family-friendly; guests are encouraged to bring blankets and chairs for the lawn. Dogs are welcome but must be on a leash. Upcoming events: June 17, July 15, August 19, September 16, and October 21. 
Important travel information: due to ongoing construction in the area, guests must approach the distillery via Hanover Street. If arriving by boat, Port Covington Marina offers transient dockage for drafts up to 16 feet. There is also a bathhouse, pump out, and electric; the marina is just a short waterfront walk to Sagamore Spirit. Transient dockage reservations are based on slip availability.
S.S. John W. Brown Liberty Ship
The S.S. John W. Brown is one of only two remaining, fully operational Liberty ships that participated in World War II. This wonderful piece of history provides an educational and historical opportunity for the public to experience 1944 all over again, without the dangers of being sunk by a submarine or a torpedo bomber! 
Project Liberty Ship, an all-volunteer nonprofit organization that maintains and operates the vessel, was formed in 1978 to preserve the John W. Brown as an operating museum and as a memorial to shipyard workers, merchant mariners, and U.S. Navy Armed Guard crews who built, sailed, and defended Liberty Ships during World War II. She was restored to steaming condition in 1991. 
The ship is now open for tours on Wednesdays and Saturdays at Pier 13 (4601 Newgate Ave., Baltimore). The tours start at 9 a.m. There are a few dates that tours are not available, so be sure to check availability and purchase your ticket at ssjohnwbrown.org. General admission tickets cost $15 and children's tickets (ages six to 14) cost $7.50. As someone who has personally toured the Brown several times, I can assure you, this is one tour you won't want to miss. If you would like to learn how to become more involved with the Brown, check out our article: How to Become a Volunteer on the John W. Brown.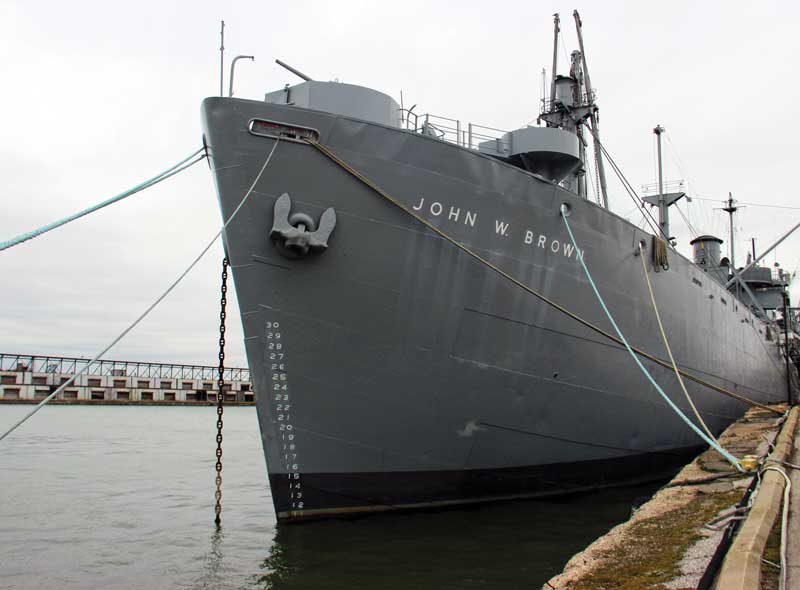 Baltimore Floatilla: June 10
The Baltimore Floatilla is an annual five-mile paddling event in Baltimore's Inner Harbor to support the Healthy Harbor Initiative. This year, paddlers will "rock their boats" as Baltimore-based rock band, Thrillkiller, performs live from a floating stage aboard Mr. Trash Wheel. Thrillkiller will lead participants in the world's largest kayak-based performance of Queen's "We Will Rock You." The $40 registration fee includes a safe, fun, and supervised paddle managed by Ultimate Watersports, an event T-shirt, and a boxed lunch picnic at Canton Waterfront Park. Participants can bring their own boats or reserve on-site kayaks and standup paddleboards for an additional fee. 
Getting Around (By Water)
Want to hop around Baltimore's neighborhoods but don't want to pay for parking or sit in traffic? Look no further than the Baltimore Water Taxi. The water taxis run Saturday and Sunday from 11 a.m. to 6 p.m. All day tickets (unlimited routes and stops) only cost $20 (ages 13 and up) and $11 for children ages three to 12 (infants and dogs ride free). The Harbor Connector runs Monday to Friday 6 a.m. to 8 p.m. and best of all, it's free! The Connector is the city's public transportation system, providing residents, visitors, and guests an additional option to transit across the harbor. Baltimore Water Taxi also offers events like one-hour BYO Twilight and Sunset Cruises where guests can bring as many munchies and drinks as they want, and tickets cost $18 per person. To purchase cruise tickets and find route maps, visit baltimorewatertaxi.com.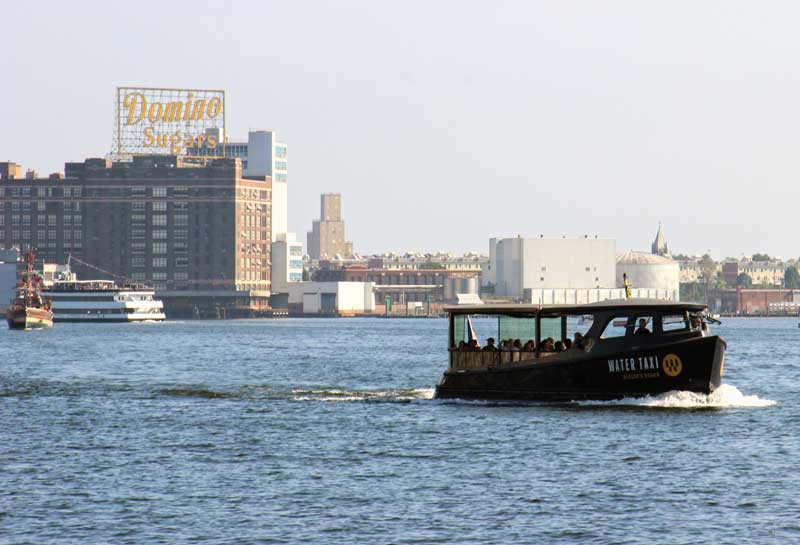 A Few Personal Favorites
Camden Yards: I'm biased, but in my mind, Camden Yards is the quintessential baseball stadium, and the Orioles are having a great start to their season! If you really want to feel like a local, make sure to shout "O" during the first stanza of the "Star-Spangled Banner" and be prepared to get on your feet and dance to "Thank God I'm a Country Boy" during the seventh inning stretch. I like to grab a beer at Checkerspot Brewing before walking over to the stadium.
Greedy Reads: My favorite Baltimore bookstore! Two locations: Fells Point and Remington.
Howard Peters Rawlings Conservatory and Botanic Gardens in Druid Hill Park—an urban oasis in the heart of the city! There is no charge to enter but a $5 per person donation is encouraged.
Mt Vernon—Baltimore's Mt. Vernon neighborhood feels like stepping back in time. I love the Walter's Art Gallery (free admission), the George Peabody Library (also free and open to the public), and The Owl Bar.
Rooftop bars: Topside (an indoor bar with stunning views of Mt. Vernon) and the open-air LB Skybar (on the 19th floor of the Lord Baltimore Hotel) are two of my favorites.
Union Collective—Venture north to Baltimore's Hampden neighborhood where you'll find several awesome businesses all under one roof at Union Collective, including Movement rock climbing gym, The Charmery ice cream, Union Craft Brewing, Baltimore Spirits Cocktail Gallery, Vent Coffee Roasters, the Wine Collective, Baltimore's first urban winery, and more. 
Where I want to go next: I have not yet had a chance to try out the new Bark Social Club in Canton, but it's high on my list! This social club for dogs and dog lovers has a food and drink menu (for humans and dogs), free WiFi, self-serve dog baths, and more. All are welcome, whether you have a dog or not, and both day passes and memberships are available. 
By Kaylie Jasinski 
---
For more information and tips for planning your visit, check out the Visit Baltimore website at baltimore.org.