Baltimore native Mike Singer liked to take pictures of ships on the Chesapeake from his 26-foot Regal cabin cruiser and post them to a Facebook group he started called Baltimore and Chesapeake Bay Ship Watchers. Back then, in August 2017, the group had a dozen members. Today it has 9800!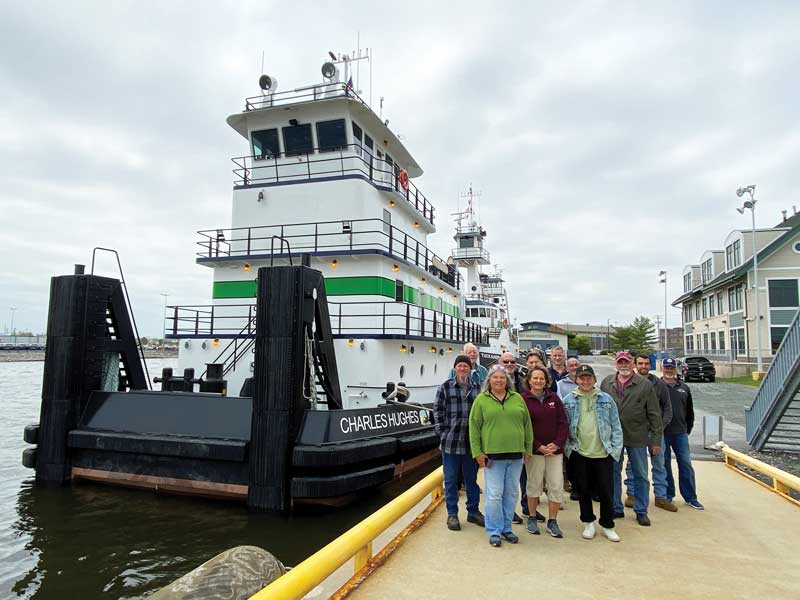 The backstory: after years of living near Ellicott City, MD, Singer and his wife moved to Pasadena, MD. He says, "Our view out the back of our house is about five miles straight out, so you can see the shipping channel. That got me curious. I knew about the port of Baltimore and the big cranes that came in in 2012. I'm always curious how things work. I found ship watcher groups in New Jersey, Delaware, Savannah, GA, and Cape Fear, NC. I asked myself, 'Why don't we have one?'"
Back in 2017, Singer hesitated for a couple of weeks before starting the Facebook group, as he was familiar with how time-consuming it was to maintain one and also had (and still has) a real job as a mechanical designer for NASA satellite parts.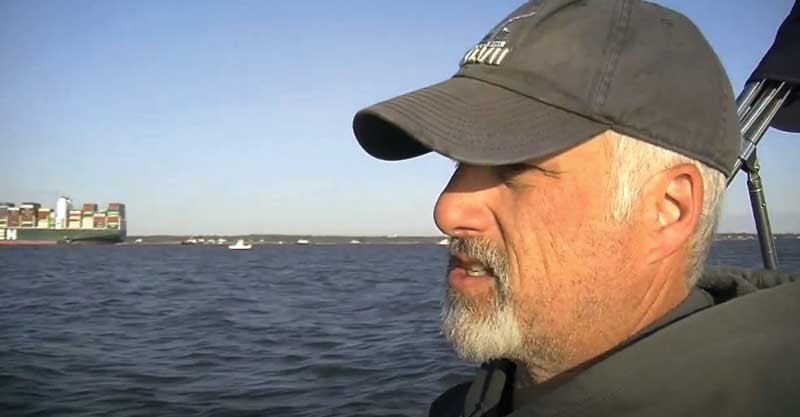 The 9800 or so members of today's Baltimore and Chesapeake Bay Shipwatchers are "people from around the world, mostly Marylanders, and plenty who live out of state who have fond memories of Baltimore or crabbing with their dads" (as Singer has with his dad). 
The group promotes "anything that's maritime that has to do with port of Baltimore or maritime history," says Singer. "We call ourselves a one-stop shop. You'll be hard pressed to find more maritime news, history, and photos for Baltimore specifically."
The Ever Forward getting stuck in the channel near Gibson Island for a month caused an explosion of growth for the group. Singer and his other admins welcome new members with a Facebook "tag" system, 300 at a time. Usually it's weekly, but during the time the ship was stuck in the channel, they welcomed hundreds of new members daily.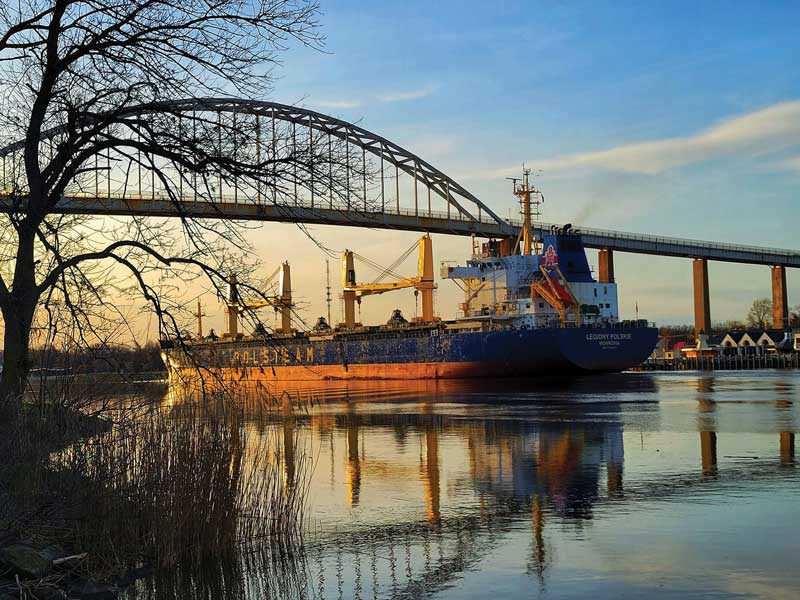 Singer is proud of the culture of positivity they've established in the group (no politics, no cursing, no spam, must be courteous). Rather than allow "salty" language, he has created a family-friendly culture, where all feel welcome. With that in mind, he takes education of new members seriously. Although he acknowledges that it's not a news service, he and his admin team work to ensure that posts and news spread by the group are factual. 
Find Baltimore and Chesapeake Ship Watchers on Facebook.