Excitement, abundant beautiful weather, and soothing scenery set the stage July 30 and 31 for when vintage race boats put on a wonderful show called the Bash on the Bay at historic Leonardtown Wharf Park.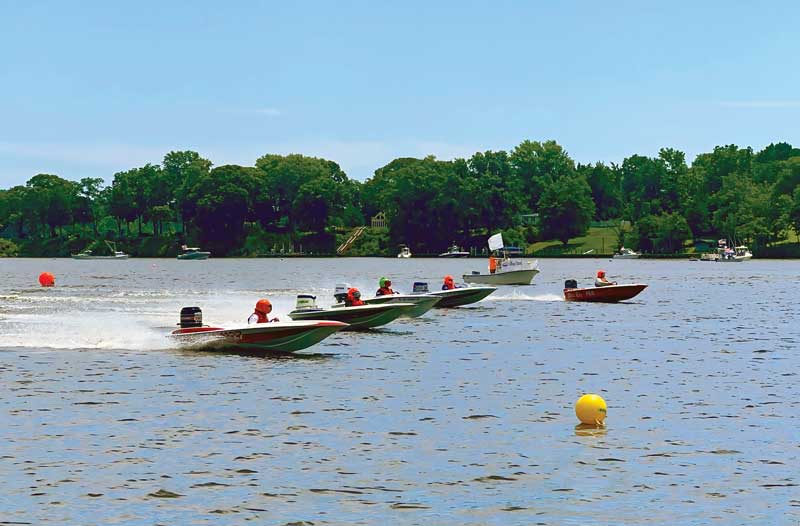 The hundreds of spectators lining the shoreline of the park had a closeup shore bound view of the restored and semi-restored race boats on the course overlooking scenic Breton Bay. The oval course was plotted exactly like it was 50 to 60 years ago in the heyday of outboard racing in Southern Maryland. 
The annual Bash on the Bay drew 34 race boats from Virginia, North Carolina, Ohio, Florida, Illinois, and Canada. The drivers joined our local club Southern Maryland Boat Club members for the shared interest and camaraderie that generates the simulated spectacle, reminiscent of real competition with the scream of the high-revving, high-powered engines and rooster tails in every class and heat.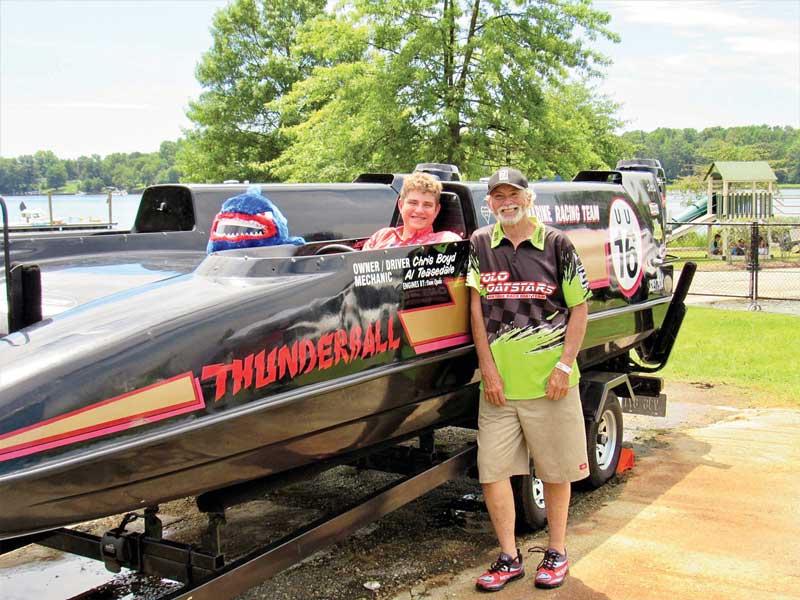 Free admission guaranteed a fabulous turnout. Spectators were allowed in the pits both days during lunch to view the boats up close and talk with their favorite drivers, get their autograph on the driver's descriptive page in our commemorative program, and even have their picture taken in the drivers' seats. Dozens of pleasure boaters and guests also anchored up in the dedicated safe viewing area. "Rafting up" was a familiar sight on the backstretch. 
Currently, the Southern Maryland Boat Club conducts two events every season. Please check our schedule at southernmarylandboatclub.com regularly for news and updates of upcoming meetings and events. And consider joining our club in the future if the vintage race boat bug is biting you too.
By Jim Berry