As told to Beth Crabtree: Regular readers of PropTalk's Club Notes section will recognize the striking photos (usually taken by photographer J.D. Walker) and regular updates of the Southern Maryland Boat Club activities, which come to PropTalk courtesy of Jim Berry. When we asked Jim to share a little about himself, he somewhat reluctantly agreed, writing, "I'm still wondering what someone unknown would find interesting about me, but if it helps you and the magazine, let her rip!"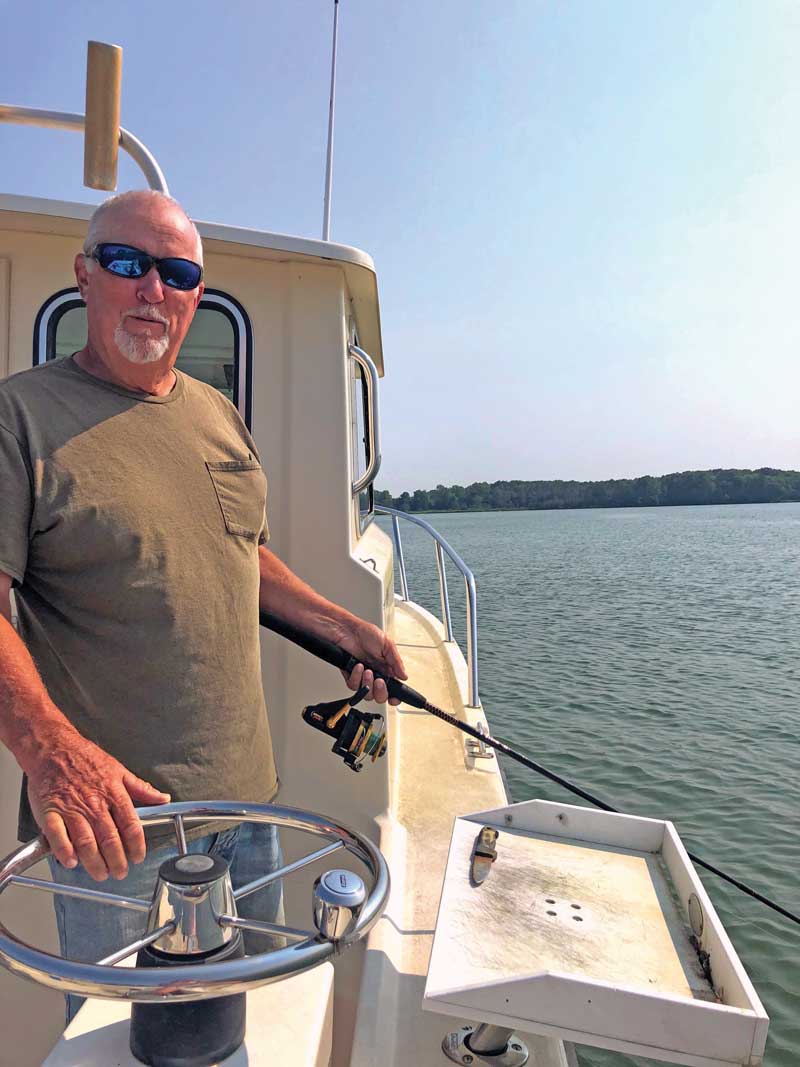 The wonderful world of powerboating
I was introduced to the wonderful world of powerboating when my parents bought a summer home on Saint George Island in St. Mary's County when I was five years of age. Our first family boat was a 14-foot wooden skiff with a 5.5-hp Johnson seahorse outboard. I was the first mate. We graduated to an 18-foot wooden cruiser with a 40-horse Johnson. I do not remember the builder of either, but I know for sure that I bought my first boat at 20 years old. It was a 16-foot fiberglass center console with 50-hp Evinrude; from there I was hooked.
After my first boat I graduated to a larger 19-foot ski boat with an inboard/outboard drive lower unit. It served as my fishing boat also around the Saint Mary's River area. My next boat was a 20-foot center console with a 150-hp Johnson. That was one of my favorite boats, but I quickly moved up to a 24-foot Chesapeake cabin style open cockpit with a 225 Johnson. This boat now put me in a position to venture much farther from my home port in search of our beloved rockfish. 
I currently own a 25-foot Parker pilot house. My wife, family, and I very much enjoy bottom fishing in the local area. Watersports and evening cruises on the wide Potomac (with spectacular sunsets over Virginia) are also favorites.
An introduction to racing and the Southern Maryland Boat Club
In my youth at our summer home, very close by was a prominent racing site in Southern Maryland known as Swann's Pier. They sponsored three to four races each year. It was a short walk to watch 40 to 50 hydroplanes and utility hulls churn up the waters of St. George Creek. I watched with hundreds of other faithful spectators cheering on their weekly favorites. My introduction to drivers and the Southern Maryland Boat Club (SMBC) began at this stage. I joined the club in my late teens in 1971 when hydroplanes were replaced by larger V-bottoms and early tunnels with much greater horsepower and speeds.
SMBC has a storied history in competitive outboard boat racing. Since Southern Maryland is completely surrounded by water, we are blessed with many suitable locations to race. We had boat races in the 60s and 70s almost every weekend somewhere locally. This created a lot of regional and national points opportunities toward championships for our drivers. SMBC produced many regional, national, and even a world champion. Many of the racing hulls were built locally. Well-known manufactured boats had to be modified to be competitive. These secrets are still closely held by older members.
I am very proud of the members of SMBC and their unwavering commitment to make us one of the few American Power Boat Association's clubs solely dedicated to outboard vintage style raceboats and their history in Southern Maryland for decades. I serve as the vice president and the referee for our events. I also serve another club in Florida as a referee for their events twice a year. Learn more about SMBC at southernmarylandboatclub.com.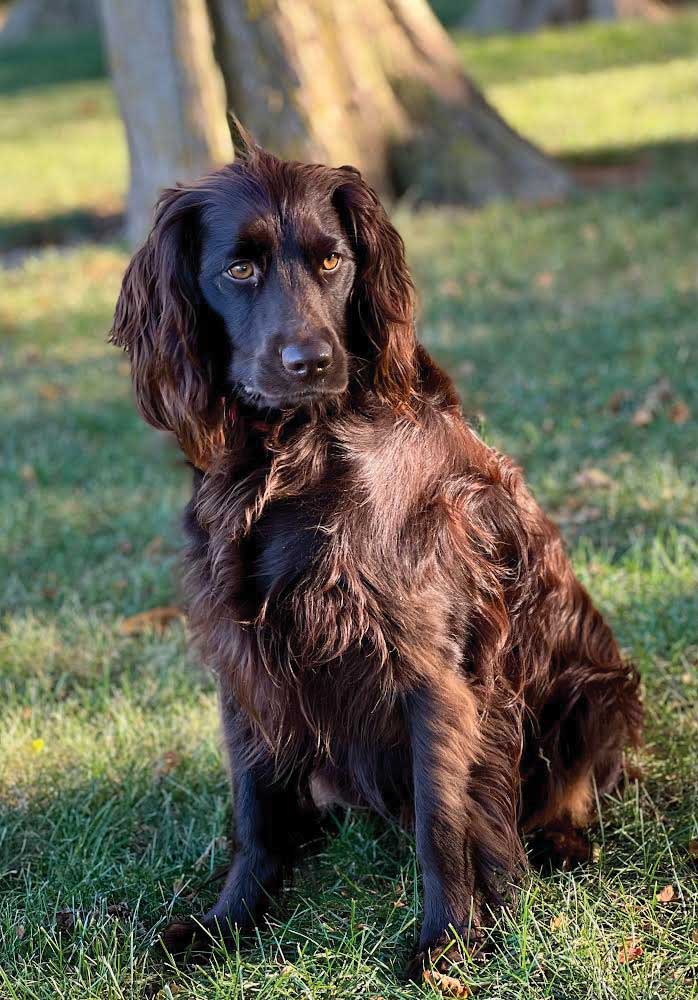 Life off the water
Our family enjoys vegetable gardening, horticulture, silviculture, and environmental stewardship conservation practices for wildlife on our 40-acre property on the Port Tobacco River with woods, fields, and tidal marshland. We have also always enjoyed dogs, mostly hunting breeds, that are great companions in the house and out. Ollee, our Boykin Spaniel, loves to fish. Professionally, as an excavation contractor, I enjoy taking on very specialized projects for my clients such as putting greens, hidden gardens, terracing, and other customized estate endeavors plus farm projects.