The U.S. Coast Guard Auxiliary is an organization of volunteers that serve our nation and local communities in 835 local units. Membership totals 26,000 men and women who contribute 3.8 million hours per year in support of the U.S. Coast Guard. Volunteer time is given in the classroom, at boat ramps and piers, and operating vessels, aircraft, and radio facilities.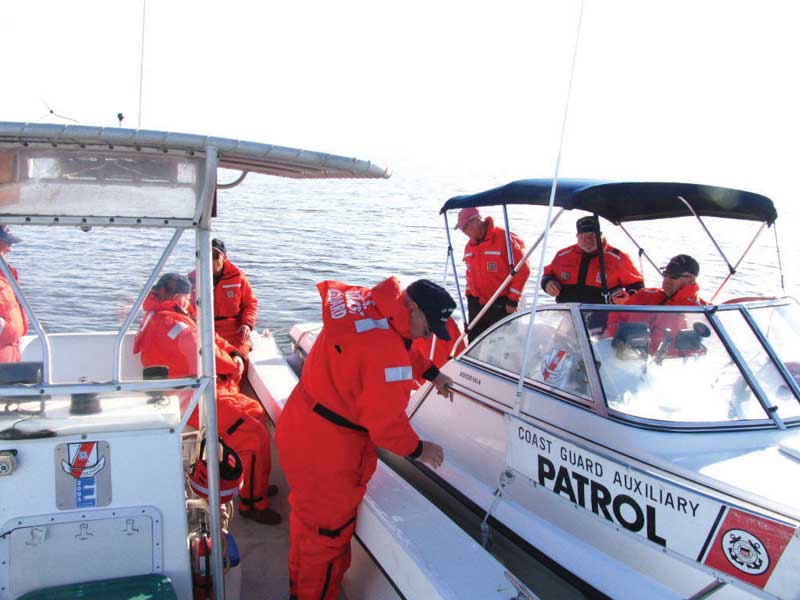 Auxiliarists are perhaps most well known to recreational boaters on the Bay for teaching boating safety courses and conducting free vessel safety checks. The Auxiliary's resources also include float plans that can be customized and other safety outreach, such as expert advice on the use of flares, proper lifejackets, paddlecraft safety, and pollution response and patrols.
The Auxiliary was established by Congress in 1939. Its mission is to promote and improve recreational boating safety, provide trained crews and facilities to augment the Coast Guard, and to support Coast Guard operations, administration, and logistics. The organization has four levels: Flotilla, Division, District, and National, encompassing all 50 states, Puerto Rico, the Virgin Islands, American Samoa, and Guam.
One of the many benefits of membership is fellowship. Friends, neighbors, and interested members of the public are welcome to attend a flotilla meeting. Camaraderie, training, patrols, and classes all lead to meaningful friendships. Learn more at cgaux.org.