Have you ever wondered what a Great Loop Harbor Host is? My wife Susan and I have offered to be the Harbor Host for America's Great Loop Cruising Association (AGLCA) for Solomons Island, MD. Doing America's Great Loop has been a plan of ours for several years. Now with the virus, I hope this plan has not turned into being just a dream.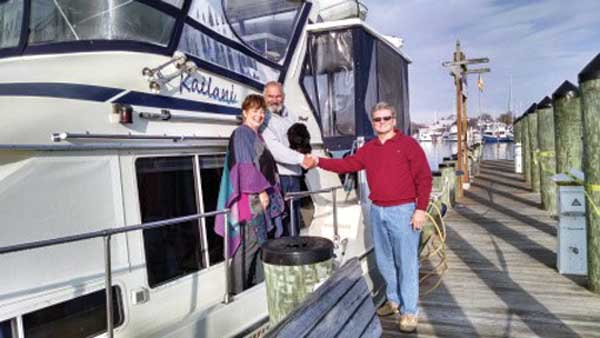 AGLCA is a fantastic organization, and we've learned so much from it. Every morning members post information or questions on the AGLCA website. It is very interesting to read about how all the Loopers are doing as they share their experiences and knowledge. 
As Loopers travel they call on us for information about our area. We tell them the best places to eat, dock, or anchor, and pretty much anything they want to know. I've been asked to loan them things, once a shop vac to dry carpet from a broken water line. They want to know how far it is to the West Marine store, who is the best mechanic to do some repairs or maintenance, or where they can buy groceries. I've ordered parts and oil from auto stores for them and had it delivered. We have had mail and packages sent to our house, so they can pick them up when they arrive days later. 
In return, we have met so many interesting people who just want to visit and share their stories. It's truly a two-way street, as we have learned a lot from the Loopers as well. We have been invited onto several boats, and that has helped us to find the perfect boat to buy. We also stay in touch with several of them and have visited them as we travel. 
As members of the Solomons Island Yacht Club (SIYC), we have had a lot of Loopers stay there. They are treated like members, and some have stayed several days while exploring our quaint little town. Some of the SIYC members have asked me, "When are more Loopers coming?" We all look forward to their visits. 
By Douglas Smith