This year, Annapolis-based nautical and weather instrument manufacturer Weems & Plath is celebrating 95 years in business.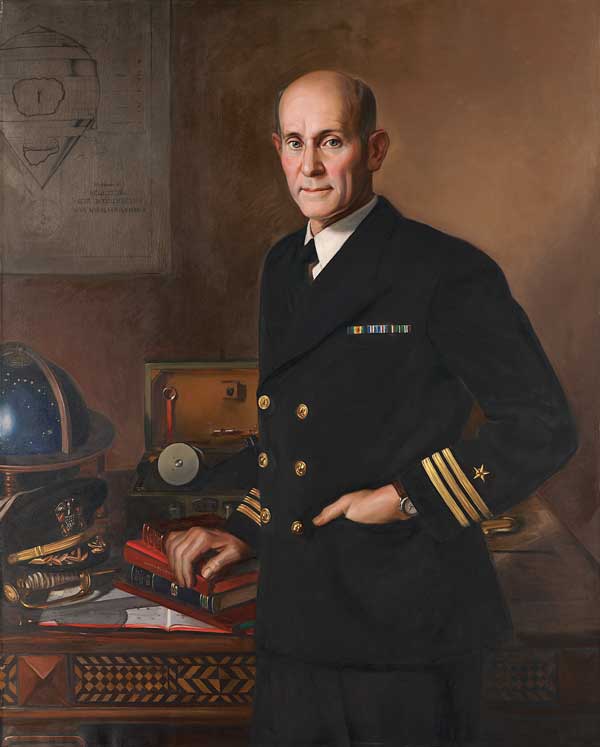 In 1928 Captain Philip Van Horn Weems, a graduate and instructor of the U.S. Naval Academy, and his wife, Margaret Thackray Weems, founded the Weems System of Navigation. At the Annapolis-based navigation school students could choose to receive correspondence or in-person courses to learn how to navigate in the air and at sea. 
Weems quickly evolved the company into manufacturing navigational instruments that could be used in tandem with the courses. Courses continued to be offered through the mid-1970s when the company decided to focus more of its attention on further enhancing navigation by serving as a consultant for the U.S. Navy and U.S. Coast Guard.
Updated versions of some of the instruments developed by the school 95 years ago are still among the most popular products sold by Weems & Plath today, including the Weems Parallel Plotter (#120), 12-inch Parallel Rule (#140), and Hand Bearing Compass (#2005).
Weems System of Navigation didn't officially become Weems & Plath until 1953 when Johannes Boysen of the German compass manufacturer, C.Plath, partnered with Captain Weems to sell C.Plath sextants and compasses in the United States. Weems & Plath now offers over 400 products with customers hailing from all around the world.
"We owe it all to our loyal customers who have continued to put their trust in our products, whether it be for recreational boating, military vessels, or commercial industries," said Michael Flanagan, president of Weems & Plath. "I think Captain Weems would be proud of how his company continues to grow and give back to the local community. We work hard to produce, as he once said, innovative products that are rooted in tradition. We look forward to celebrating our 100th anniversary with the community in the years to come."
Find Weems & Plath's booth in Tent C at the Annapolis Powerboat Show October 5-8 and Annapolis Sailboat Show October 12-15. During both shows, attendees can take a free shuttle, provided by Weems & Plath, to and from the show to the company's headquarters at 214 Eastern Avenue to shop at the annual Tent Sale. Learn more at weems-plath.com.