The Upper Chesapeake Ski Club (UCSC) is a family-oriented water ski group located in Elkton, MD. The club members participate in shows, tournaments, and events throughout the year with the goal of stimulating interest in water skiing. Members also strive to build a skiing community and make water skiing accessible by providing ski instruction and practice facilities. Skiing safely is emphasized. Club members ski together on the Elk River.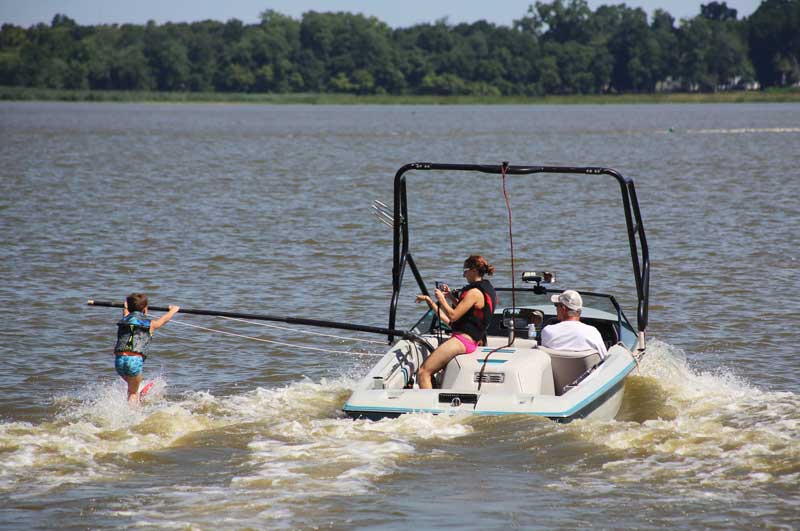 Ski clinics are open to the public and all equipment is included (skis, lifejackets, ropes, boat, gas, spotter). Dates are  July 19, July 24, and August 21. Registration is required and space is limited to ensure all participants get plenty of time to ski. Private clinics for small groups of four or more are also offered. Skiers of all ages and abilities are welcome. In addition to basic water skiing, clinics focus on wakeboard, slalom, tricks, and jumps.
The UCSC was formed in 1961 by competition skiers who got together nightly for practice. In 1963, they purchased waterfront property at the head of the Bay in Elkton, MD. Many skiers became state, regional, and world record holders. Details on registration can be found at ucskiclub.org and on the Upper Chesapeake Ski Club Facebook page.