There are several powerboat racing organizations on the Chesapeake Bay that put on amazing events year after year. As we move into 2019 we will post official race dates, but until then, start thinking about keeping a few weekends open as these races often fall around the same time each year. Apart from posting race results and photos, we also profile racers and club members. If you're a racer or know a fellow racer who might be interested in being interviewed, reach out to [email protected]. We would also like to give a big shout out to the photographers who send us amazing race photos time and time again, namely Dennis J. Falkowski and Paul Denbow. Here's to a great year of racing on the Chesapeake!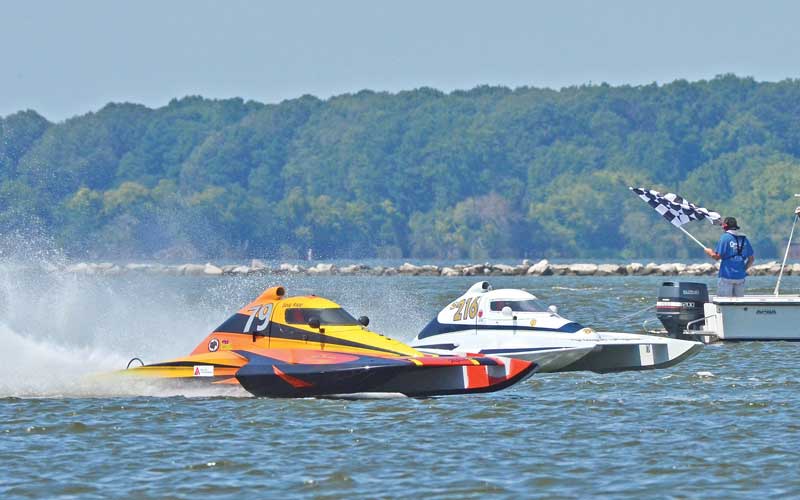 Cambridge Classic: An action-packed weekend of racing, generally held in May in Cambridge, MD. 
Cocktail Class Wooden Boat Racing Association: Eight months of racing from Florida to New Jersey, with the first Bay race held in May in Urbanna, VA.
Hampton Cup Regatta: Another phenomenal weekend of racing, held in September in Hampton, VA. 
Ocean City Grand Prix: The Offshore Powerboat Association (OPA) hosts this event over the summer (last year in June) in Ocean City, MD. 
Smith Island Crab Skiff Association: The first event of the season is generally held in May, with races continuing through October. 
Southern Maryland Boat Club: Races held throughout the summer and early fall in Leonardtown, MD. 
Thunder on the Choptank: This event, which replaced Thunder on the Narrows, is put on by the Kent Narrows Racing Association and held in July or August in Cambridge, MD.