Make your way to one of these fine Maryland seafood festivals for delicious crabs, oysters, and other delicacies.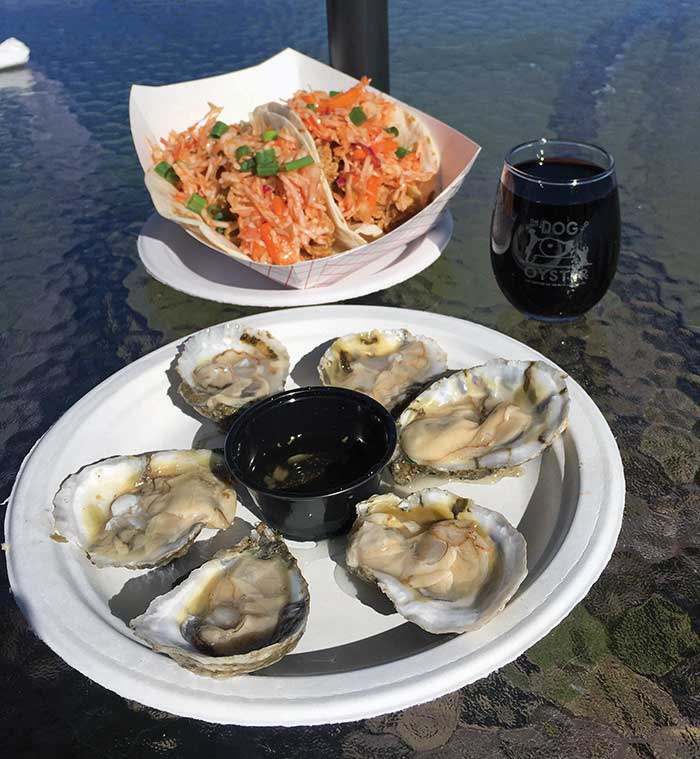 Maryland Seafood Festival: Held at Sandy Point State Park in Annapolis September 24 and 25 from 11 a.m. to p.m., this family- friendly event features a crab picking contest, live music, and craft beer. General admission tickets cost $15; military and seniors pay $10; children under age 12 are free. Due to the limited availability of crabs, Jimmy's Famous Seafood is taking pre-orders for steamed crabs. A limited number of steamed crabs will be available without pre-orders. Learn more at abceventsinc.com/maryland-seafood-festival.
Susquehanna Wine and Seafood Festival: Held in Havre de Grace, MD, September 24 from noon to 7p.m. at the Concord Point Lighthouse, this family-friendly event showcases the best of Maryland seafood. On the banks of the Susquehanna River where it meets the Bay, you'll find live music, cooking demos, wine tastings, a VIP tent, and a children's area. Tickets start at $15. Kids under age 16 are free. Learn more: susquehannawineandseafoodfest.com. 
US Oyster Festival: Held October 15-16 at St. Mary's County Fairgrounds in Leonardtown, MD, this event is perhaps known best for its shucking contest and cook-off. Family friendly events feature music, dancing, kids' activities, and more. The fun runs 10 a.m. to 6 p.m. on Saturday, October 15 and 11 a.m.-to 6 p.m. on Sunday, October 16. Tickets prices are $15 for one day or $20 for a two-day pass. Attendees ages 10 years and under are free and no ticket is required. Find all the details at usoysterfest.com.
CBMM Oysterfest: Chesapeake Bay Maritime Museum's OysterFest will unfold Saturday, October 29, from 10 a.m. to 4 p.m. in St. Michaels, MD. The event features oysters served a variety of ways, live music, cooking demonstrations, and oystering demonstrations. Drink options will include oyster shooters and Chesapeake-style Bloody Marys. Family activities will include Chesapeake-themed games and demonstrations and a chance to build a take-home model boat. The Chesapeake Bay Retriever Relief and Rescue club will present retriever demonstrations. Guests may explore exhibitions, including Oystering on the Chesapeake and Waterman's Wharf, and try tonging or nippering for oysters. Learn more at cbmm.org.