The Maryland Department of Natural Resources (DNR) announced that the 2021 underwater grass abundance in Maryland's portion of the Chesapeake Bay remained stable compared to the previous year, with a slight decrease of one percent, or 350 acres. Baywide, underwater grasses increased by seven percent.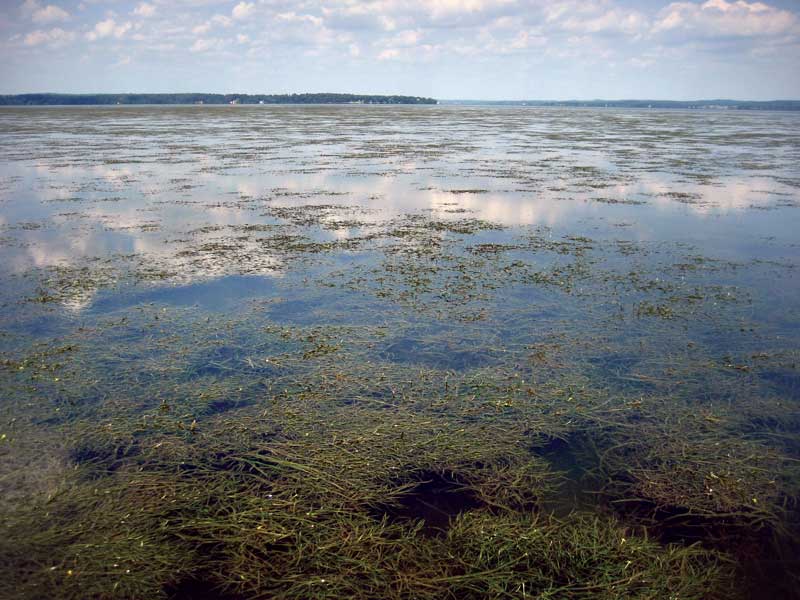 Despite record high rainfall and stream flows in 2018 and 2019, long-term monitoring by DNR has identified major reductions in polluted runoff entering the Bay as a result of Maryland's Chesapeake Bay restoration activities. These improving trends in cleaner water provide multiple benefits including being beneficial to the Bay's underwater grasses.
Substantial underwater grass increases have occurred in areas with long-term reductions in nutrient loads entering the Bay. The Middle, Back, and Sassafras rivers; the mouths of the Patuxent, Potomac, and Pocomoke rivers; Fishing Bay; and the lower central Chesapeake Bay saw underwater grasses increase by more than 20 percent in 2021. The iconic grass beds on the Susquehanna Flats also continued to expand in 2021, gaining over 1000 acres. These vast beds have also become denser over time and act like a giant water filter, often producing visibility up to eight feet, levels unrivaled in other areas of the Bay.
After three years of weather-related declines, 34,991 acres of underwater grasses were mapped in Maryland waters during the annual survey. This represents 44 percent of the state's 2025 restoration target.
A number of Maryland waterways also met or exceeded their underwater grass restoration goals, including the North East and Bush rivers, the upper Chesapeake Bay, Mattawoman Creek, and the upper Chester River, some despite losses in acreage. The Wicomico River, on the lower Eastern Shore, met its restoration goal for the first time since the survey began in 1984.
However, ongoing losses in the mid-Bay region continue. This area is dominated by widgeon grass, a species that can rapidly increase or decrease from year-to-year in response to changes in water quality. The largest declines were again observed in Eastern Bay, the mouth of the Choptank, and the Little Choptank River. 
The 2021 distribution of SAV in the Chesapeake Bay and its tributaries was mapped during the Baywide annual aerial survey conducted by the Virginia Institute of Marine Science (VIMS), using multispectral digital photography and satellite imagery.