When we saw these photos of a beautiful 1960 Grady-White 174 Hatteras Deluxe from our advertiser Tri-State Marine (TSM), we had to learn more! She was built in 1959 for display at the Miami Boat Show and to this day is all original—original factory paint, motor, and trailer—and is in nearly perfect condition.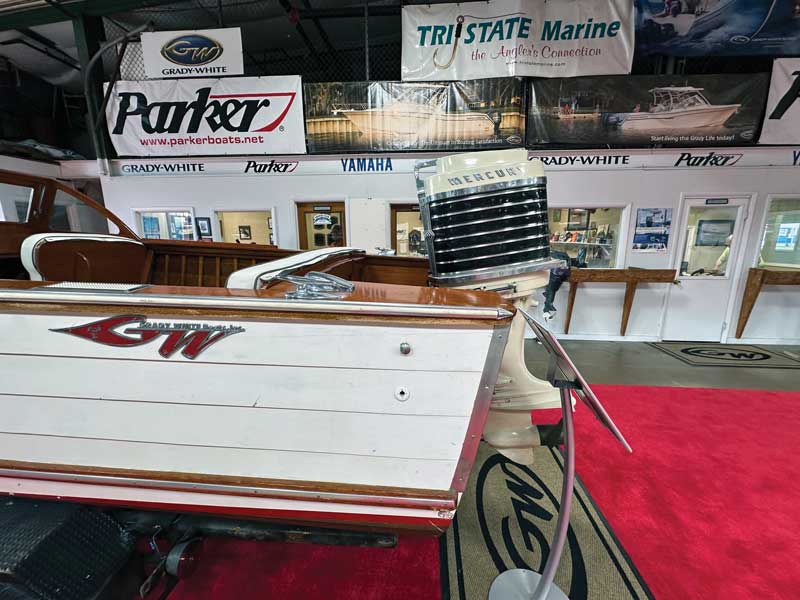 We caught up with Keith Rhodes, owner of Tri-State Marine, who says: "I have always wanted an antique Grady-White. I recall when I was younger going into a Chevy dealership and seeing a classic Corvette and thinking how cool it was. So, when I bought Tri-State Marine, I wanted to evoke a similar feel with customers when visiting us. The problem is that many of these (boats) simply don't exist. For years I've been searching online for a classic Grady-White but have never found one that was for sale. I have visited the Grady-White factory and admired the one they have there. So, recently, I asked Grady-White again about it and they mentioned that an older gentleman who has owned this boat for decades now wished to find a new home for it. I reached out to him to learn more about this special boat. 
"For years, it had been on loan to galleries and substantial Grady-White dealerships in Florida. But, when Hurricane Ian took out Ingman Marine in Fort Meyers, FL, the owner of the boat placed it in an enclosed trailer. Yes, this boat survived Ian, roof collapse and all… He swears that the only water this boat has ever seen is from this storm—it's never been placed in the water as it was always a show boat.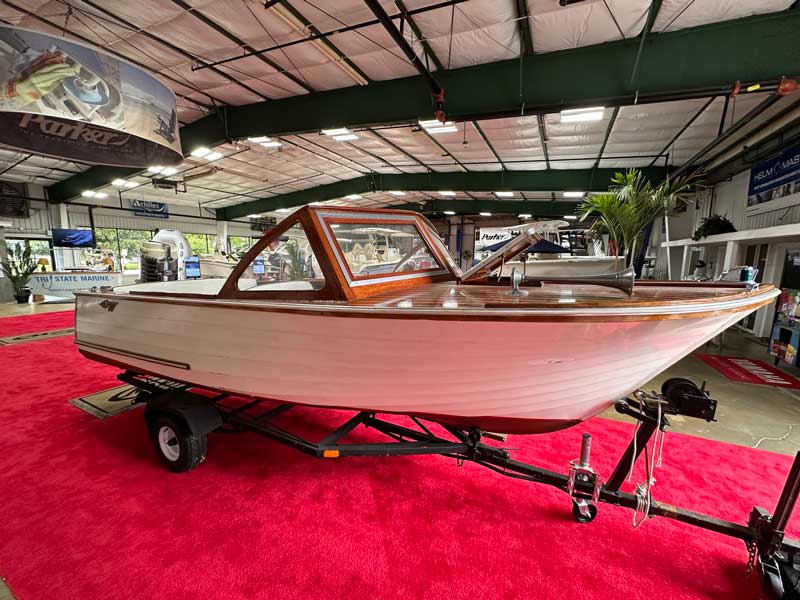 "Following several weeks of discussion, we were able to arrive at a selling price and I agreed to buy the boat. The seller wasn't as interested in the money; he was more interested that we would be a great custodian of the boat, protecting its legacy for many years to come. Given our history and the size of our showroom, he determined that we would be a great fit."
Tri-State Marine has been selling Grady-White boats since they opened in 1957, and will be the third owner in this boat's history. They are thrilled to welcome it to their showroom where it will be on permanent display to connect the Grady-White brand heritage with the company's history.