This is a tale of two marlin fishing tournaments: the White Marlin Open and the Mid-Atlantic Tournament.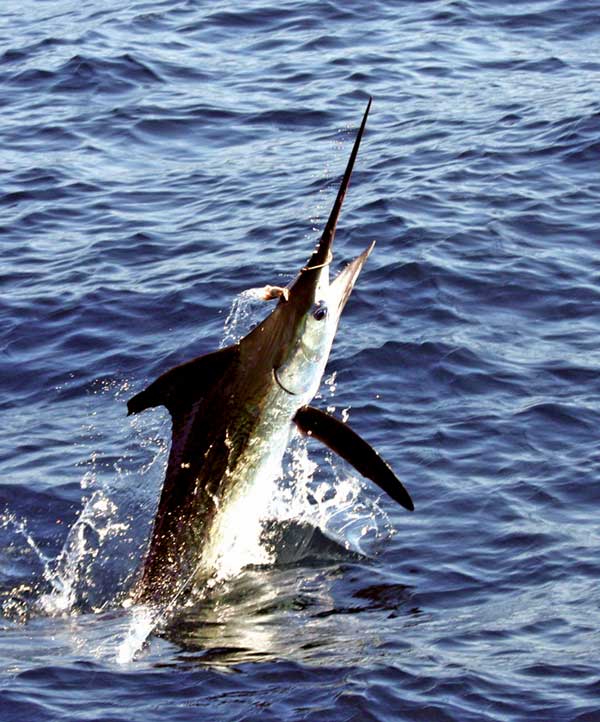 The first tournament was actually the 50th White Marlin Open that ran from August 7 through 11. Boats could fish any three of the five days, giving them two days of rest.
I was aboard Ken Moss's Moover with Jim Motsko on the first day of that very first White Marlin Open way back in 1974. Jim had the idea that would grow from the first Open with a $5000 first prize to today's top prize of $6,200,000.
While I have not attended all 50 White Marlin Opens, I have covered more than half, the last one being the 45th. I had hoped to cover the 50th by riding on one of the boats, but none were available; a first for me. Considering the sea conditions, I am sort of glad I didn't get out. For most of the days the seas ran three to four feet, and some days they were six to eight feet.
I was at the weigh station on Monday when the first boats came to the scales. It was one yellowfin after the other with weights between 50 and 60 pounds. I do a daily radio fishing report, so I know that bigeye tuna have been pretty common in the canyons. I expected to see the yellowfins topped before the day was over and that is exactly what happened. By the end of the tournament all four tuna prizes went to bigeye tuna well over 200 pounds. The Reel Tight took the top prize with a 265-pounder worth $1,019,441.
The next three days saw lots of tuna, a few dolphin, and a couple of wahoo. What we didn't see were any billfish. There were 400 boats out there fishing and not one had caught a blue or white marlin large enough to qualify to bring to the scales.
Friday I was back at the weigh station when the Skirt Chaser finally brought in a white marlin long enough to weigh. Unfortunately, the 70-inch fish topped the scales at 67.5 pounds, two and a half pounds short of the minimum weight.
The next boat to the scales was the No Limit, and they had a blue marlin aboard. The official weight station crew jumped onboard the boat to measure the fish, and it came up two inches short.
Finally, the Floor Reel brought in a blue marlin that was long enough and weighed 640.5 pounds, and that was enough to claim both the white and blue marlin money.
The Mid-Atlantic Tournament was an entirely different story. Beginning August 21 and ending August 25, this tournament out of Cape May, NJ, and Ocean City, MD, saw all marlin categories filled beginning on day one and ending on Thursday, day four, as the weather on Friday was not suitable for fishing.
On Day One, Pat Healey's Viking 80 Demonstrator came to the scales with a 70-pound white marlin to take first place. A short time later Big Oil came in with a 69-pound white to move into second place.
Day three saw big movement on the blue marlin board. First Tighten Up came to the scales with a 528-pound blue marlin to take first in that category. He would only hold first for a short time as the Pipe Dreamer pulled in with their 889-pound blue. Later the Amarula Sun brought in a 548-pound blue to take second place. The Max Bet caught a 66-pound white marlin to fill out all three spots in that category.
Day Four saw all the white marlin places replaced. The Common Sense weighed an 87-pound white marlin to take first place, the Boss Hogg checked in with a 76-pound white for second, and NBA Hall of Fame player Michael Jordan placed third on his boat Catch 23 with a 75-pound white marlin. 
I find it interesting that two offshore tournaments held just one week apart could have such different results. With 400 boats fishing for three days, the White Marlin Open only weighed in two billfish, and only one of them was heavy enough to qualify.
The Mid-Atlantic Tournament only had 181 boats fishing for three days, and they weighed in 23 billfish filling all six white and blue marlin categories. I guess that's just fishin'.
By Eric Burnley