You may have heard of the SpinSheet Century Club, in which boaters attempt to log 100 days on the water in the calendar year, but did you know it's not just for sailors? Powerboaters and paddlers are also welcome. In fact, most Centurions get out on all three types of watercraft. For inspiration, we checked in with David Sites, who tops the leaderboard as of this writing (find him on Instagram @motoxdms).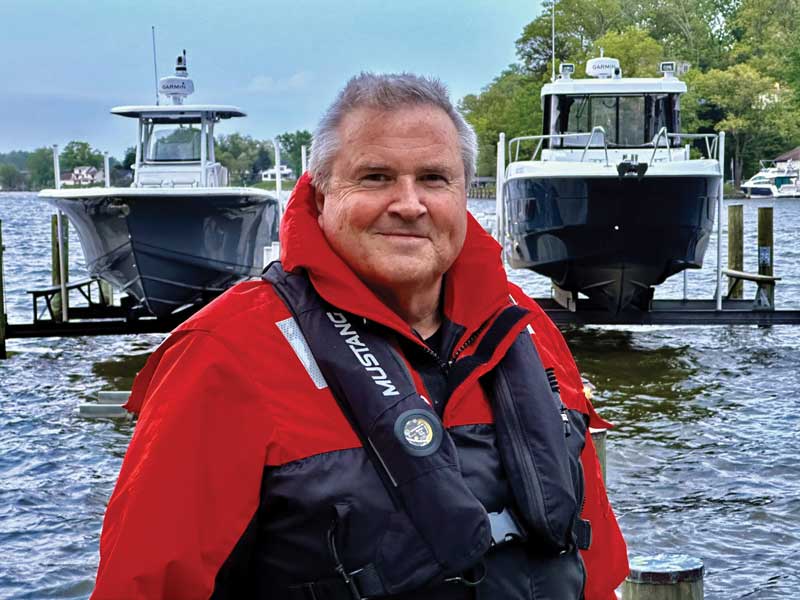 What types of boats do you have?
I have two boats: a 2020 28-foot Tidewater center console with two 300-hp Yamaha outboards; and a 2019 Beneteau Barracuda which has a glassed-in cabin with three sliding glass doors—I call this my foul weather boat. I always prefer to take the Tidewater because it is faster, and you get the full Bay experience. If it's below 35 degrees or raining/snowing, I take the Beneteau, which is also great when I'm taking the kids with me.
Why participate in the Century Club?
The benefit of participation in the Century Club is mostly just the fun of it. I enjoy sharing photos of our beautiful Bay, so it's great for me. Also, it's fun to see how other people spend their time on the water.
How tough is it to get 100 days on the water?
For me, getting 100 days on the water is a piece of cake. I am lucky to be able to get on the water within 10 minutes of getting home from work. I can see how much more difficult it could be for anyone that has to trailer their boat.
Have you set a goal for days on the water this year?
I wouldn't' really want to set a goal for how many days that I will get on the water in 2023. I haven't missed a day yet (as of April 28) this year and must admit that there are days that I go out that I probably wouldn't have if I wasn't doing the challenge. I do know that there will probably be days that I cannot go out for one reason or another, but I'm not looking forward to them!