With prime powerboat racing season underway, you'll want to be prepared to watch the races from the best and most comfortable vantage point. After attending many races over the years, we've learned a thing or two. Here are a few tips to keep in mind.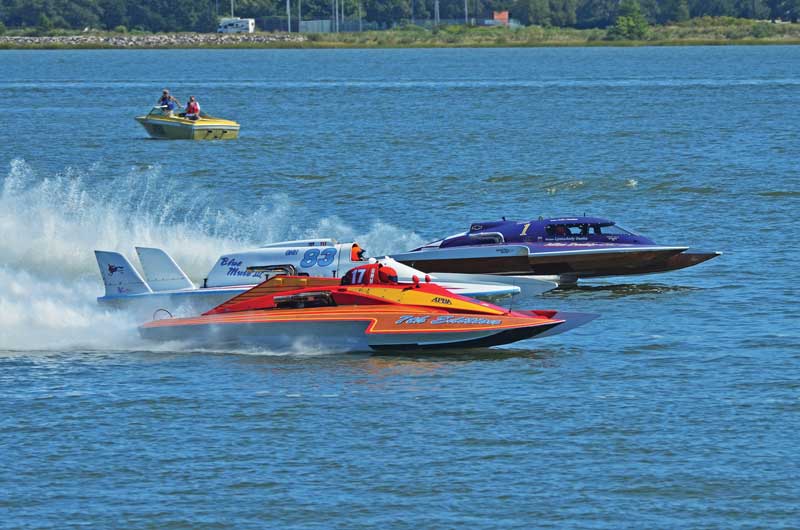 Seating. Some events, such as the Cambridge Classic, have bleacher seating, but it is often limited, and honestly, not the most comfortable place to sit. We recommend bringing foldable lawn chairs. Some venues will even allow you to bring a pop-up tent to block out the sun, as long as you don't mind sharing the shade and don't impede anyone else's view. Check with each venue directly to see if tents are allowed. If not, some chairs even have their own adjustable canopy.
Sunscreen. Did we mention how awesome the shade from a tent can be on a hundred-degree day? Well, tent or no tent, you're also going to need sunscreen, a hat (the bigger the better), and sunglasses to block out those rays. 
Coolers. If allowed, we recommend bringing a cooler with water, soft drinks, snacks, and lunch. Most venues do not allow spectators to bring in their own alcohol, and some do not allow outside coolers at all because food and drinks, including beer, are available for purchase onsite.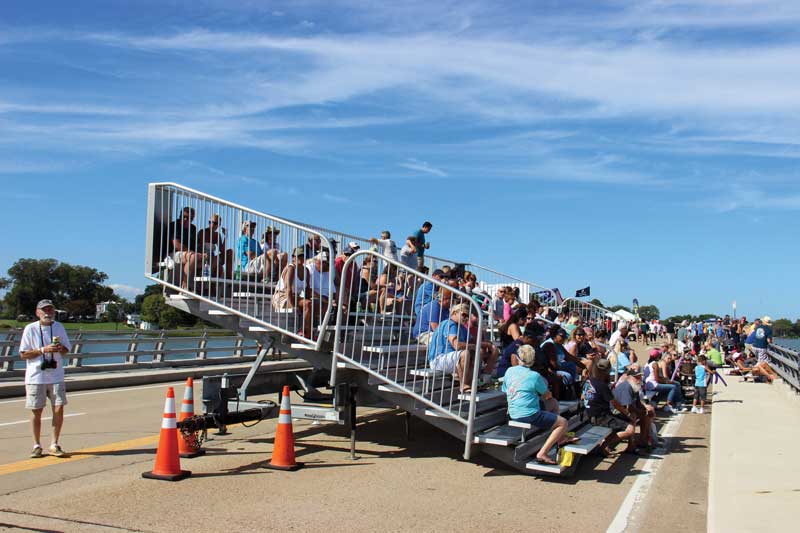 Cash. Apart from wanting cash for food and drinks, some of the larger race events also sell souvenirs like T-shirts and you might be hard-pressed to find an ATM. 
Location. If arriving by boat, make sure to reserve your slip at a local marina ahead of time. With big events like the Cambridge Classic or Hampton Cup Regatta, nearby slips are in high demand, and if you wait until the last minute, you might miss out. Events like these also often have a designated area for boaters spectating from the water. Be sure to look this up, again ahead of time, so that you are very familiar with what areas are open to spectating and which areas are out of bounds, both for your safety and for the safety of racers. Safety boats will generally be in the water enforcing the no wake zone.
Camera and binoculars. You will definitely want to bring a camera and/or smartphone to capture pictures of the action out on the racecourse. Sometimes, however, the race boats can seem pretty far away from the spectator seating area. In this case, binoculars and a more powerful camera lens can be a big help for following along.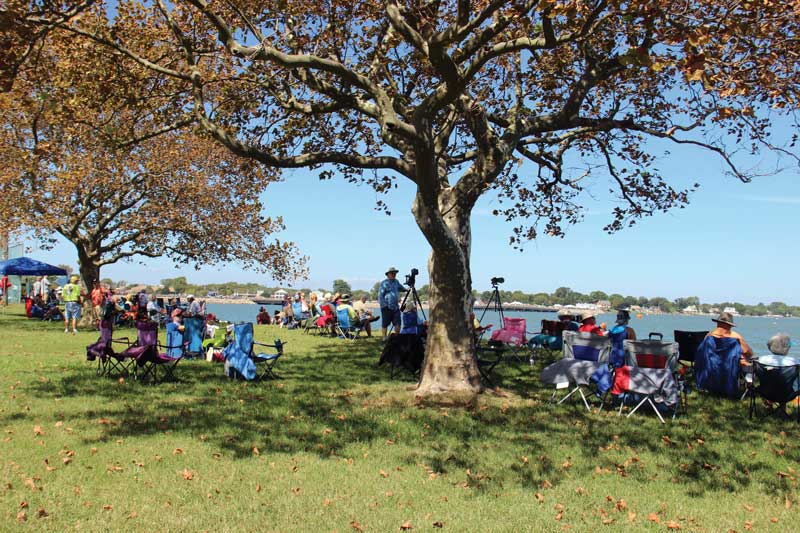 A good attitude. Summer days on the Chesapeake are hot. And you know what makes the heat even worse? Humidity. There's no way in getting around it. Sometimes there are also pop-up thunderstorms to contend with, race delays due to wind or malfunctions, and maybe you've been waiting all day for a crab cake and the vendor sells out just before you get to the line. It happens. Come with a good attitude, prepare for the heat, and maybe don't wait until the lunch rush to head to the food line. These races are some of the most fun events of the summer—bring a dose of flexibility and patience and we guarantee you will have a blast.