It was a warm and overcast day Saturday, August 28 as the Smith Island Crab Skiffs returned to Kent Island and the Kent Island Yacht Club. Leading the way was John Pepe in Slippery Eel, Bob Wallace in Gone Crab Skiff Krazy, Matt Graves in Fiddler on the Bay, Tuffy Garrett in Swamp Rat, and Ralph Justice in Down Necker II.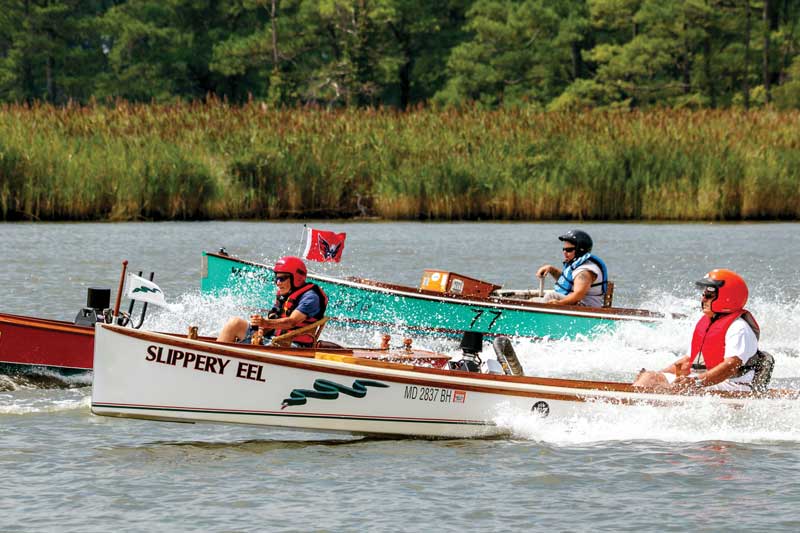 The crowd was treated to some great racing. Thanks to the Kent Island Yacht Club for hosting this event and to Brendan Wallace for providing the safety/rescue boat.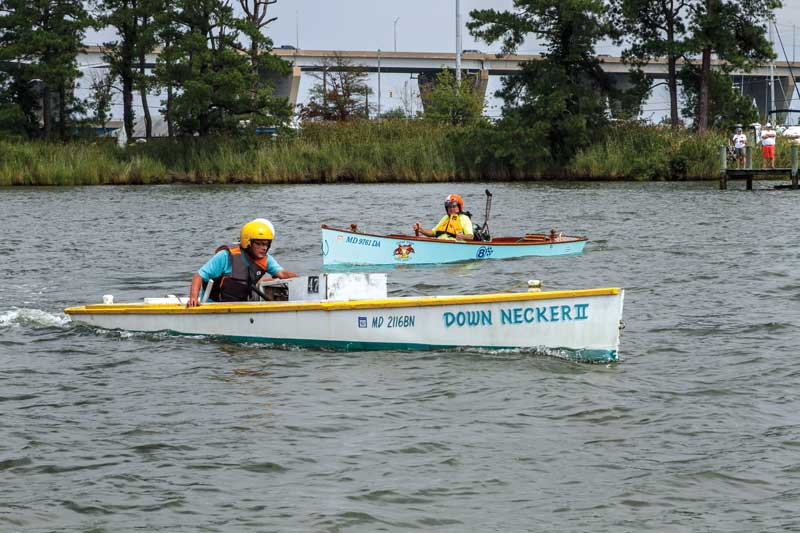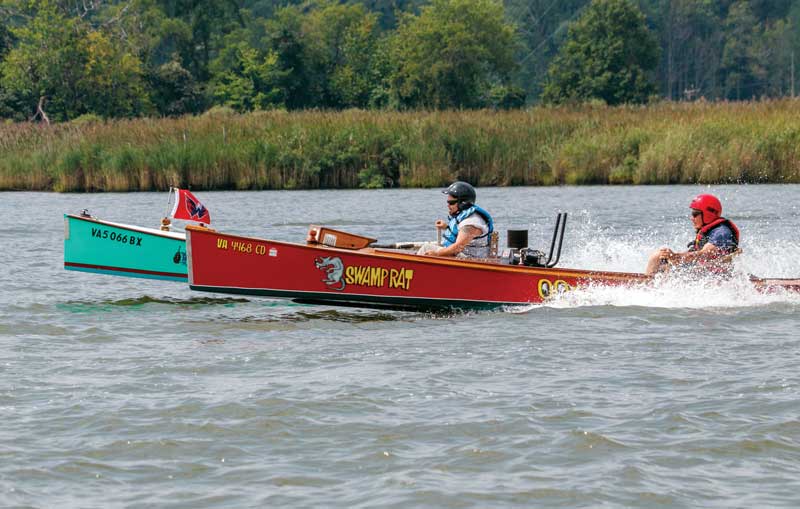 Next up was the Hard Crab Derby over Labor Day Weekend, the Oxford Regatta September 18, and the Wings-Wheels-Keels Show September 25 at Hummel Airfield in Topping, VA. Find more details on the group's Facebook page.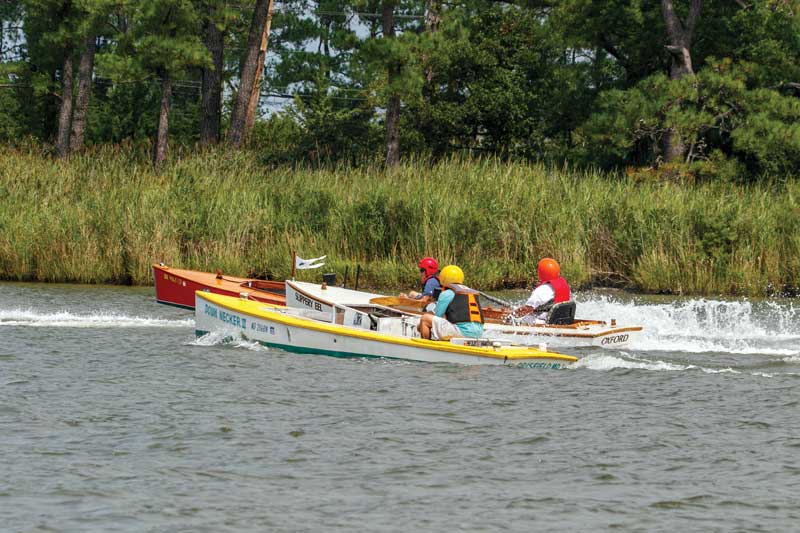 Recap and Photos By Paul Denbow