My husband loves all things transportation, so it was no surprise he stumbled across the Great Loop. He shared it with me one night when I was in graduate school, but I was focused on deadlines and finding my next job. So I brushed it off.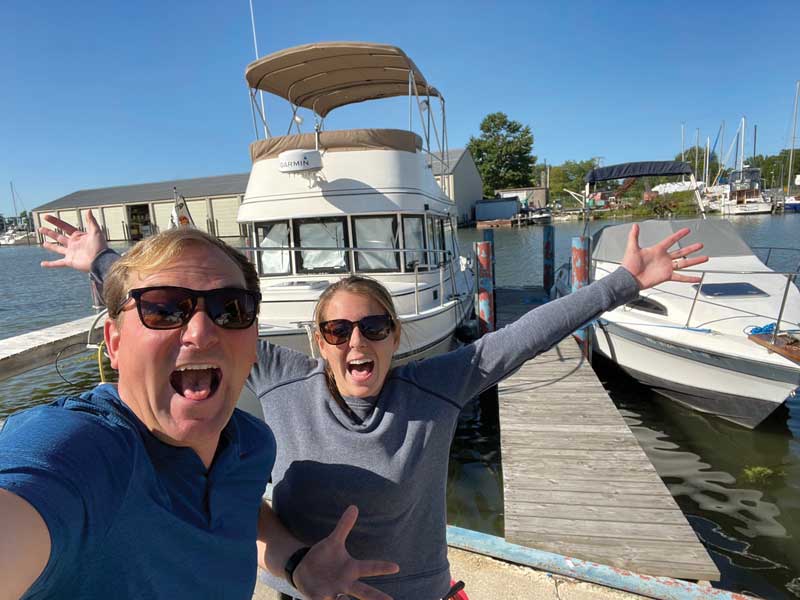 The conversation came up again two years later on our honeymoon. Coming down from our wedding and trip, we wanted something big to look forward to, and the Great Loop became the focus. Just turning 30 and nowhere near retirement, we knew we had to make some big decisions to make this happen. But we also knew there were smaller steps to take too. So, when we got back from our trip, we decided to start with those less-risky steps, just to see where they would take us.
The Small Steps
We joined the American Great Loop Cruisers Association and poked around the internet to learn more about the Loop and lifestyle.
We talked to our financial planner and began positioning ourselves to take a year off work to do the trip without blowing our savings.
We shared the idea with family and friends. The more we talked about it, we thought, maybe meant the more likely it could happen.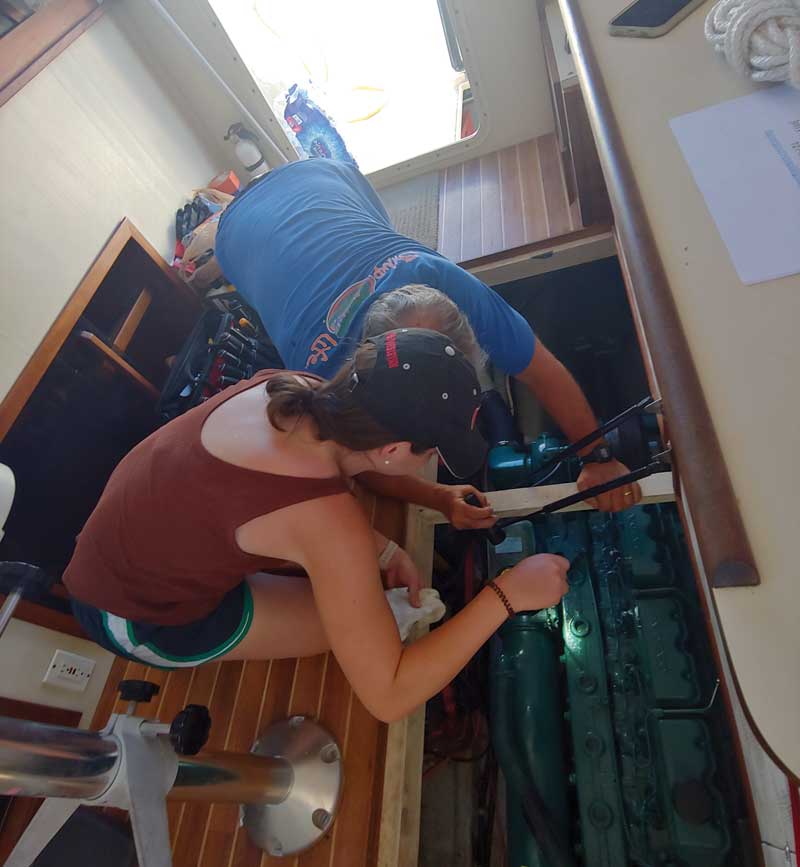 The Big Steps
But the bigger, riskier steps—leaving our jobs, home, and buying a boat—were still in front of us and we weren't quite sure if we would ever be ready to make these moves. Then 2020 happened and shook everything up.
Once Covid shut down New York City and our jobs became remote, we moved out of our apartment and were fortunate to be able to travel between our parents' homes and Airbnb rentals, kicking off our nomadic lifestyle. My company offered voluntary separation packages, which suddenly made our Great Loop trip a viable reason to leave my job. Tim was coming up on seven years at his company and knew that he wanted to eventually leave to run his own business. Inevitable career transitions were in our future, and we were fortunate we could take some time off while we made them. By the time we were ready to buy a boat we were well positioned, because of some of the steps we had already taken to put in an offer once we found our trawler, Sweet Day.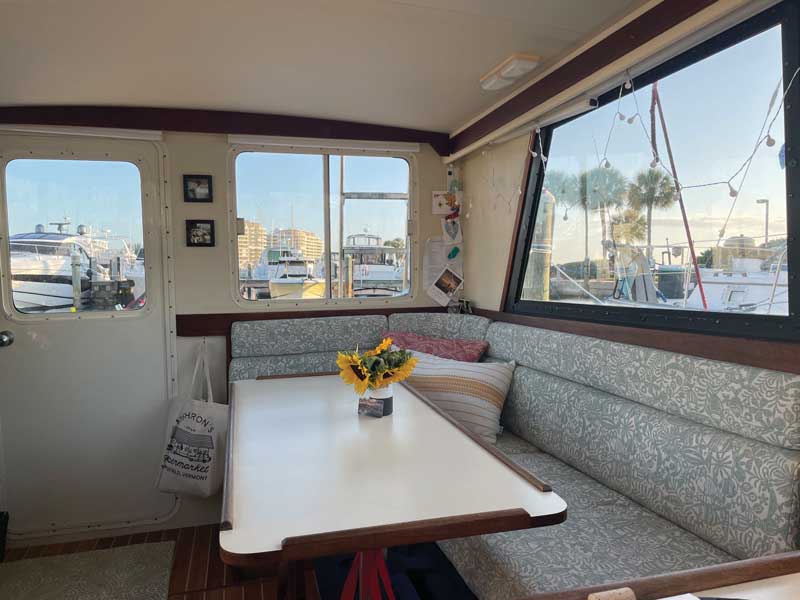 Sweet Day, Our 1996 31-Foot Camano Troll
We knew we wanted a Camano. At 31 feet long, they are relatively inexpensive to dock and could fit almost anywhere. They have a spacious flybridge and the salon is surrounded by windows, making it hard to feel claustrophobic. With one single diesel engine, we also wanted something relatively simple to operate and maintain. Plus, she could go "fast" for a trawler if we needed (12-15 mph) and had the right dimensions to do the Loop.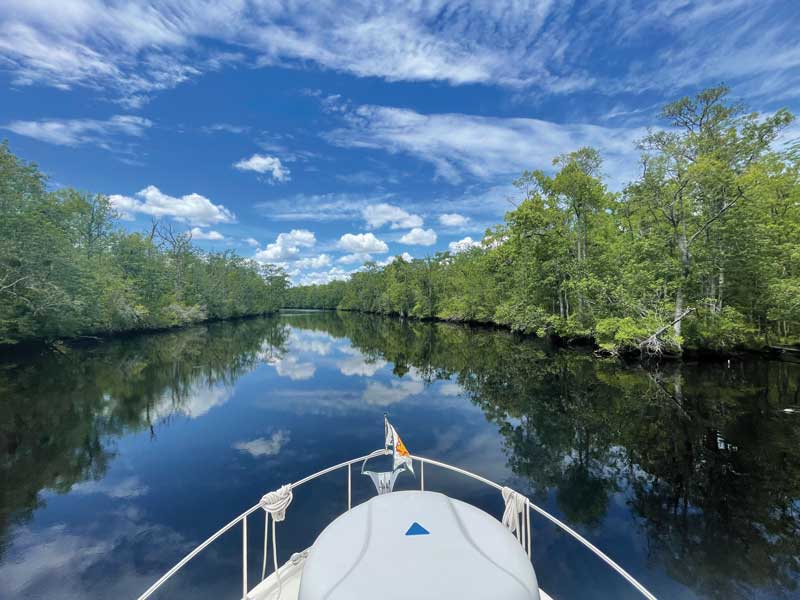 The Search
We started our search in the summer of 2020 and toured two Camanos in Maryland, where we were living. The boats weren't the right ones, but our broker, Murray Yacht Sales, found a Camano in Punta Gorda, FL, that hit a lot on our checklist after giving us a video tour. The boat was in our price range, at the right location at the right time, and we didn't have a lot left to choose from. So, we went forward with a survey (which we couldn't be present for due to Covid) and with a leap of faith said yes. We flew to Punta Gorda for the weekend to get the keys, take her for a shakedown cruise, and move her to St. Petersburg, FL, where we kept her on the hard until we could begin preparations for the Loop.
The Prep
Tim grew up spending his summers on the North Fork of Long Island where he got his boating license at 13 so he could cruise around on his grandfather's 21-foot Grady White. I grew up in Silver Spring, MD, and spent time cruising around the Eastern Shore as a passenger on friends' and family members' boats. Overall, there was a lot to do to get ourselves and Sweet Day Loop-ready.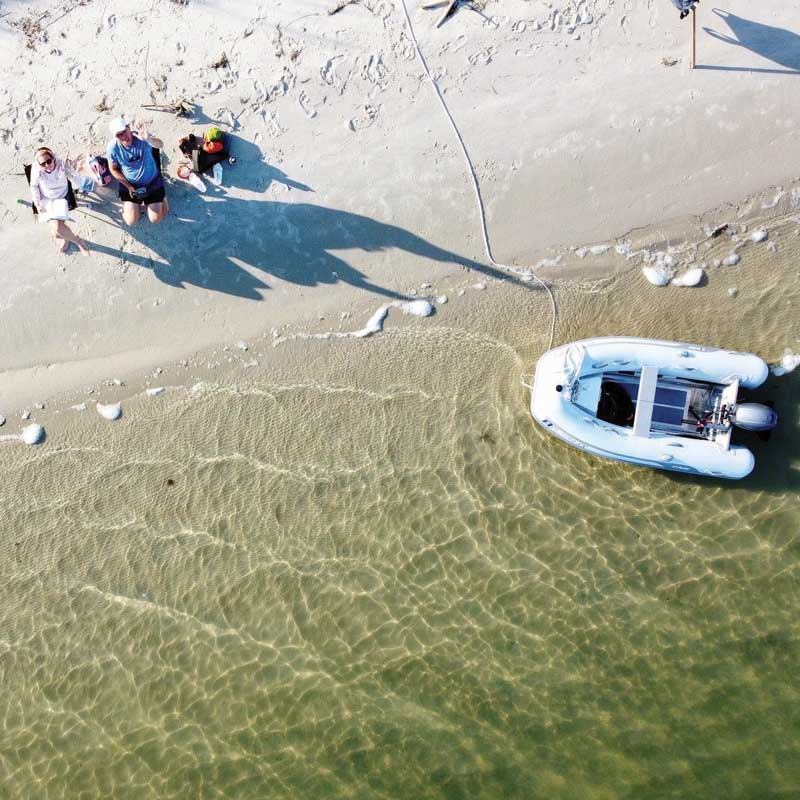 In fall of 2020, we did a two-day powerboat training course and spent a night at anchor on a Grand Banks with a Gold Looper couple in North Carolina. In early 2021, we moved to Florida to continue our preparation. We worked alongside our mechanic-turned-friend, Mike, making upgrades and learning Sweet Day's operations and quirks. We installed a new anchor, windlass, chartplotter/GPS, AIS, bilge pumps, depth sounder, dinghy/davits, and more to make Sweet Day our home on the water. When we weren't working with Mike, we were training with licensed captains, Jean and Jerry Coleman, who taught us both how to dock, tie lines, navigate, and anchor until we were ready to embark on our own. On Easter Sunday we left the dock for the first time on our own and cruised the 33 miles to Longboat Key, marking the start of our Great Loop adventure. 
The Loop
We left excited, a bit anxious, and knowing we still had a ton left to learn. As we crossed under the Sunshine Skyway Bridge outside Tampa, it was hard to imagine at some point we would be seeing friends along the Chesapeake, crossing the Great Lakes, or taking locks up and down the rivers. But, just as how we approached this trip, we knew the big steps are often just a bunch of tiny, small steps. The next day we woke up in Longboat Key, untied the lines, and continued another 50 miles down the ICW. And then did it again the next day and the next.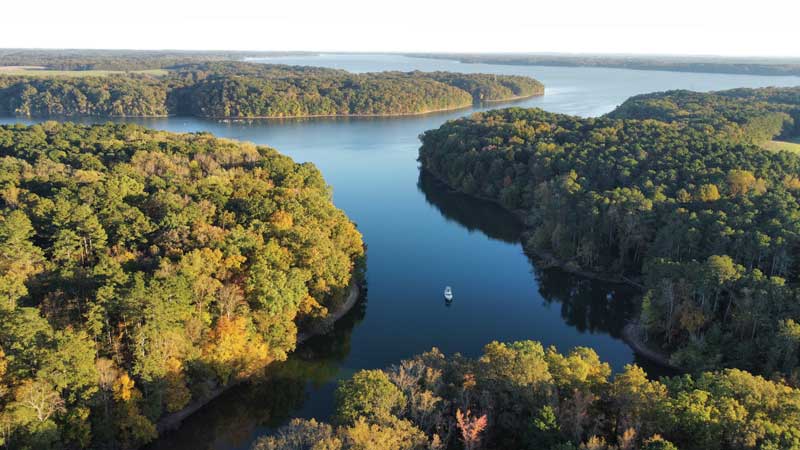 Just over eight months later, it's hard to believe we're back to where we started and have an overwhelming feeling of gratitude for everything we experienced on the Loop. We've ridden tons of locks, navigated weather windows on the Great Lakes, troubleshot engine and mechanical issues, and cruised through the inland rivers to the Gulf. We've learned and grown a ton. The first few months were an extended shakedown cruise as we continued to learn about Sweet Day's quirks.
The hardest part has been trying to make repairs along the way. Despite the upgrades we did before we left, we had to replace our batteries, ground our alternator, replace our coolant hoses, install new steering wheel shafts, refurbish our generator, and rebuild our injectors and injector pump—just to name a few. Some of this we figured out on our own with some guidance from our mechanic friends and YouTube, and others we were lucky to find mechanics who could squeeze us into their tight schedules.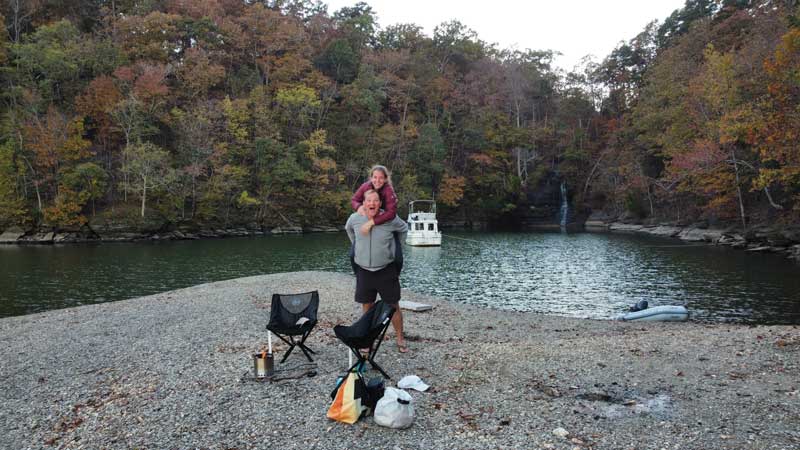 The best part has been everything else. Spending the night on the hook listening to the coyotes howl on Alabama's shore, eating shrimp caught from the boat docked next to you off Georgia's coast, staring at the bottom of Lake Superior through 25 feet of crystal clear water, learning how explorers before us cruised an uncharted Hudson River, sharing a meal with new friends, swimming with manatees, and so much more. We're fortunate we can squeeze in a few more adventures on Sweet Day, with plans to cruise the Keys and Bahamas, now with a Gold Flag proudly flying on her bow. Then we'll take Sweet Day back up the ICW this spring to Annapolis to be near family and figure out what's next, all while continuing to take the small steps to build our next great chapter. 
By Kate Carney