There's something for everyone at the Solomons Maritime Festival May 7 at the Calvert Marine Museum in Solomons, MD.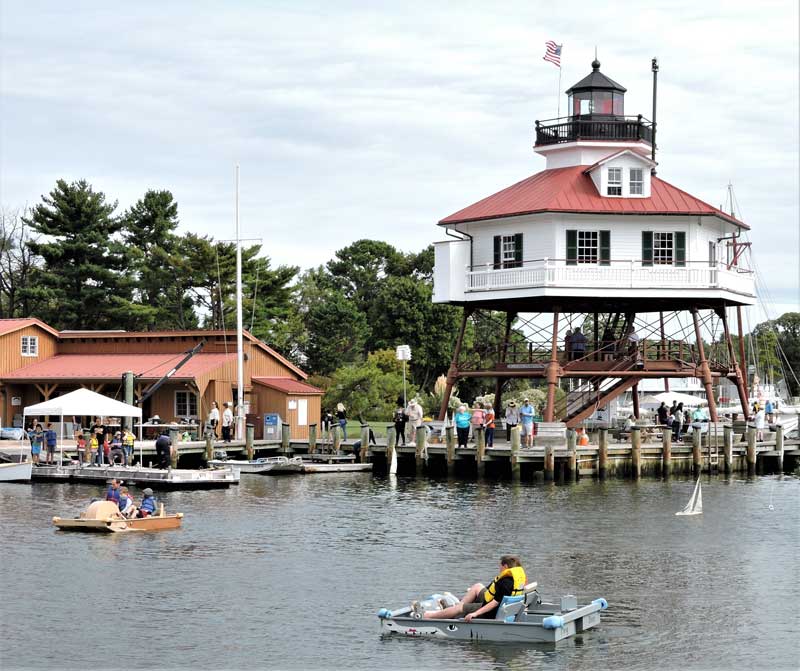 Calvert Marine Museum's (CMM) Mark Wilkins has a seriously impressive title: curator of marine history and head boatwright. As such, the 57-year-old Virginia native focuses on bringing the area's extensive Chesapeake Bay heritage to life for museum visitors as well as supervising the museum's impressive wooden boat building/restoration efforts.
"But the job I have the most fun doing," Wilkins says, "is planning and participating in the museum's annual Maritime Festival and our fall event called the Patuxent River Appreciation Days. The Maritime Festival energizes the museum with literally thousands of visitors enjoying the waterfront on one glorious day in the spring. Our goal is to expose as many people of all ages to the water as we can through a number of hands-on immersive programs that are offered free of charge to all comers."
The festival, planned this year for May 7, has evolved over its 13-year history.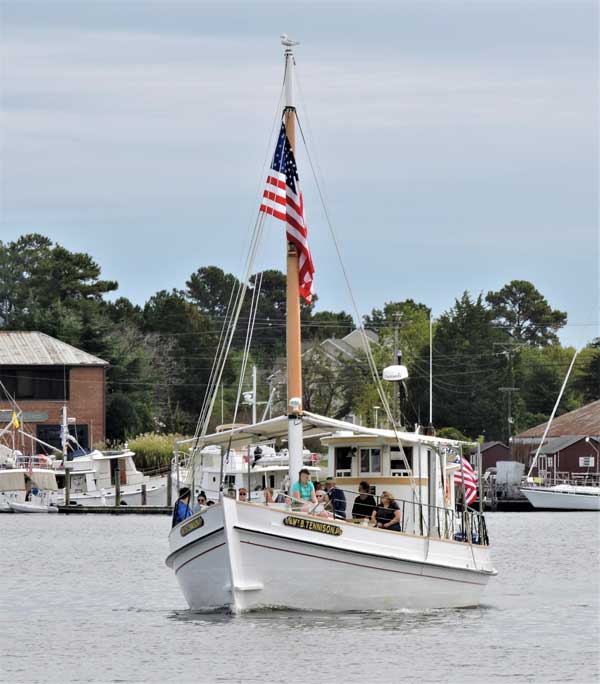 "In the early years, we had a focus on old boats and motors. The enthusiasm for that sort of thing has waned. Now, we're all about creating a fun experience for families where kids can sail radio-controlled boats off the docks, families can enjoy a cruise aboard vessels ranging in size from the 60-foot 1899 sailing bugeye/buy boat the William B. Tennison to made-on-site pint-sized paddleboats. Wannabe watermen can rub shoulders with the real thing as they discuss the comings and goings of the elusive Maryland blue crab, while all family members can relax in a welcoming environment as they listen to good music and enjoy some great Maryland-style seafood delicacies." 
One of the more interesting projects underway at the boatshed is the construction of a "keeper's launch" being built without benefit of plans or reference. "The keeper's launch was the mini-van of the lighthouse keeper and his family. It hung off davits from the lighthouse proper and was used to go back and forth to land for supplies. No historical record of the size or shape of the launch exists. We are building this one using our best judgement and just hope it passes muster," says Wilkins. The job involved steam bending lumber to form the hull. "This is a new process for the volunteers at the boatshed to undertake. We are all learning by doing."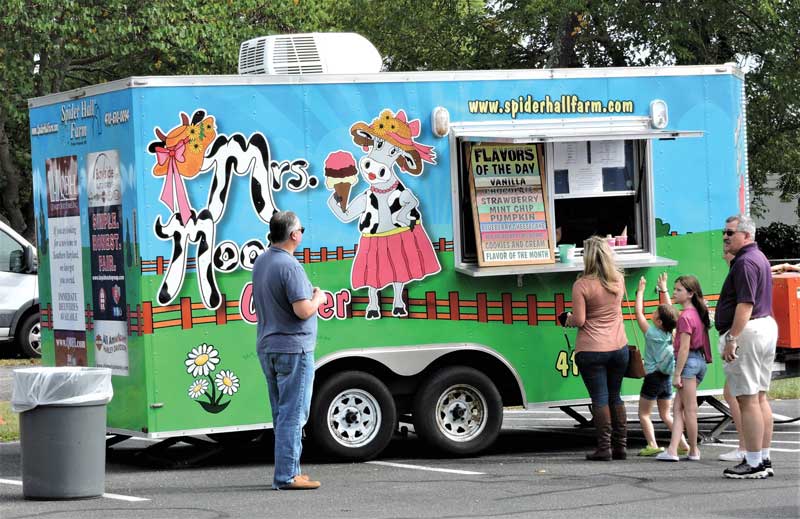 Dressed in her signature black and white Mrs. Moo costume, Susan Cox of Port Frederick's Mrs. Moos Ice Cream is all about serving up scoops of happiness to festival goers. "We've set up our food truck at the festival every year for the past couple of years. We hope to be there this year, Covid willing. Our ice cream is produced using local ingredients, and many festival-goers tell us it's the best ice cream they've ever tasted." Festival favorites include salted caramel crunch, triple chocolate earthquake, and peanut butter overload.
Local restaurants serve up heaps of fried and steamed delicacies. "The seafood they serve comes right out of the Bay. It's neat to see people enjoying our crab cakes while they talk with the watermen who supply us with the raw materials we turn into delicious dishes," says Wilkins.
Boaters coming to the Maritime Festival have their pick of over a dozen nearby marinas. The Museum does not offer dockage, but they do have a dinghy dock that festival goers can utilize. Both Safe Harbor Zahnisers and Calvert Marina offer easy access to the museum grounds.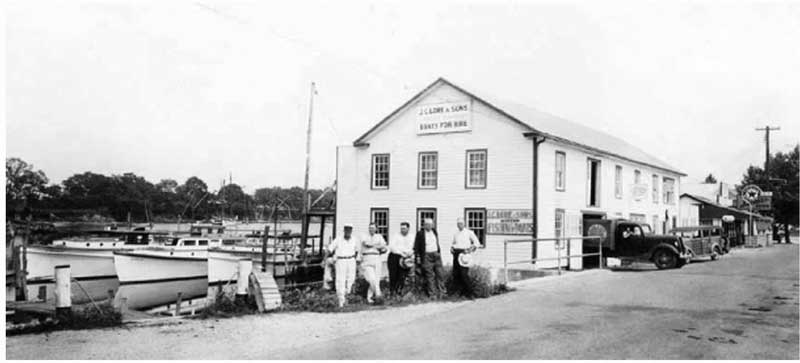 The museum offers a variety of educational programs throughout the year. Two notable exhibits include:
HER Story: celebrating the life and times of Southern Maryland women, including environmentalist Rachael Carson and a who's who of contemporary Maryland environmental and social justice pioneers. 
A Race to the Pearl: Oystering in the late 19th century, by today's standards, was a nasty business. African Americans and immigrants found they could pursue opportunities in the maritime trades that afforded some measure of autonomy and freedom from the challenges of discrimination they faced. The exhibit features a number of personality profiles and gives visitors a glimpse into what it took to work under these demanding conditions decades ago. 
Download a digital version of both exhibits here.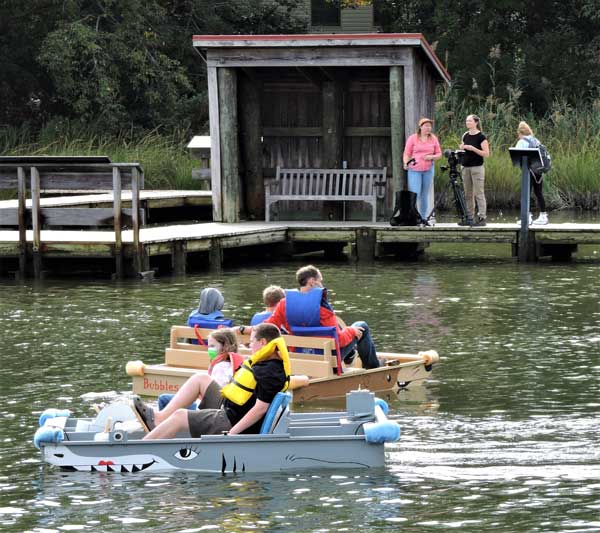 The museum also offers a maritime performance series. Some performance dates may be adjusted due to Covid concerns.
Festival visitors are invited to venture forth from the waterfront area to experience all that the Calvert Marine Museum has to offer, from a life-size skeleton of a million-year-old megaladon shark to immersive marsh walks to lighthouse tours, a traditional boat shop engaging visitors in the century's old art of wooden boat craftsmanship, and more. There's lots to see and do once your time at the festival is complete. Admission is required for non-festival events. Visit calvertmarinemuseum.com for more information on the Maritime Festival and on planning your visit. 
By Craig Ligibel
---
Also check out our See the Bay on nearby Calvert Cliffs!