The Easton Waterfowl Festival: a three-day festival celebrating the culture of the Eastern Shore of the Chesapeake Bay.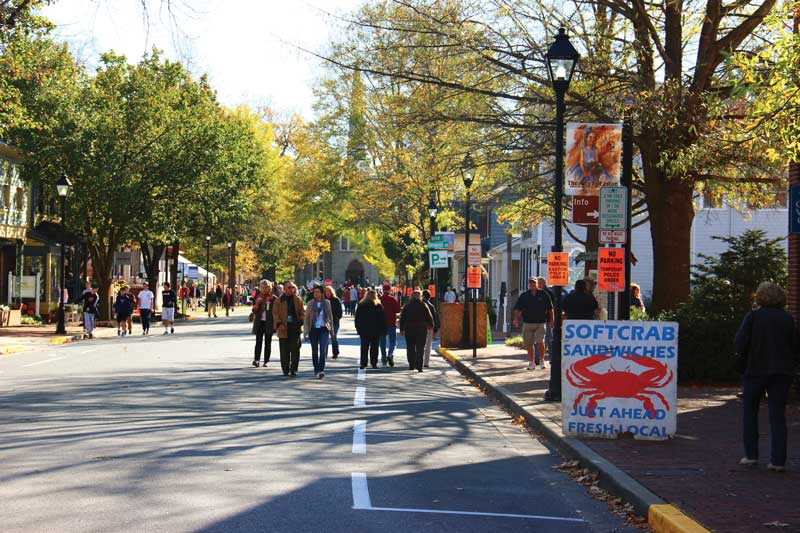 This year's Easton Waterfowl Festival takes place November 10-12 in Easton, MD, with a variety of events and activities for the entire family, along with delicious food, music, and world-renowned artists.
The idea for the festival was conceived in 1970, when a group of sportsmen and women came together to develop an event that would share with visitors the unique Eastern Shore heritage that they treasured, with the ultimate hope of persevering that heritage. They wanted to raise funds to protect the wildlife and habitat that were integral to the area's way of life. The very first event was held in November of 1971, and it was timed to coincide with the opening of goose hunting season. It was described as an event that would "capture the true romance, the excitement, engendered by the [area's] wild birds and the hunting sport they create."
Today, the festival has grown from a few small exhibits in downtown Easton to more than a dozen venues throughout the town. The nonprofit organization's benefits to conservation have also increased over the years. What started as a $7500 donation to Ducks Unlimited has grown to a total of more than $5.7 million in conservation grants to hundreds of projects by more than 50 organizations.
Here's what you can expect from this year's event: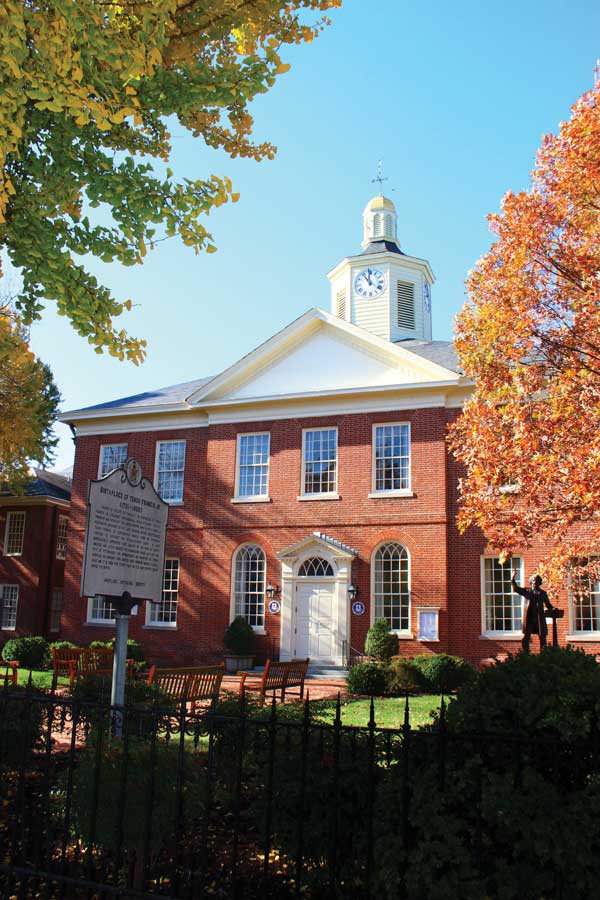 Details
Dates: November 10-12
Location: Sites throughout Easton, MD
Parking and Getting Around: On-street parking in Easton is limited during the festival. Several public lots are serviced by festival buses, which run continuously from 10:30 a.m. to 5 p.m. daily. A festival ticket is required to board the bus. You can find public parking lots, handicap parking locations, along with bus routes and stops on the festival map, in the pocket guide available at any ticket kiosk, and in the festival app available in the Apple App Store and Google Play. Visit waterfowlfestival.org/festival-map for more details. 
Tickets: $25 general admission (good for all three days of the festival); no tickets necessary for children under 10. The festival is now cashless. Ticket booths will only accept credit/debit cards.
Veterans Day discount tickets are available on Friday, November 10 at one of the festival's ticket booths. Active-duty military, reserve and National Guard, retirees, and veterans who are or have served in defense of our country pay just $20 for all three days.
Additional fees are associated with some events, including:
Tasting Pavilion on Harrison Street: $15 for a glass gives you unlimited tastings.
Beer Wetland on Dover Street: beer can be purchased by the glass.
Yappy Hour: entry fee includes doggie goody bag and one craft brew.
VIP Tickets: All VIP packages include admittance to the festival's daytime activities, an invitation to the festival's Premiere Night, access to the VIP Hospitality Suite at the Bullitt House where you can relax with refreshments in between exhibits, and exclusive discounts. Prices vary and range from $200 up. 
To purchase GA tickets and/or VIP packages, visit waterfowlfestival.org/festival-tickets.
Show Highlights
Antique Decoy Competition: Here is your chance to display a favorite decoy or two from your collections. Judging will take place on Saturday, November 11. Registration is 10 a.m. to 4:30 p.m. on Friday. Location: Easton High School cafeteria. 
Beer Wetland and Gardens: The festival now has three venues to relax with a local brew. The "Beer Wetland" features an open-air tent with heaters and cocktail tables and is a great spot to take in the sights and sounds of downtown. The Elk's Beer Garden is another popular spot. Grab a beer and watch the DelMarVa DockDogs demonstration or browse through the latest sporting goods. There will also be music playing on the Sportsman's Pavilion stage. The new beer garden is located at the VFW location. There will be food, a mud truck show to browse, and a breathtaking raptor show from falconer Brian Bradley. You can even try aerial archery courtesy of Big Truck Brewing.
Breeo Steak Grilling Competition: Friday and Saturday at the Sportsman's Pavilion at the Elk's Lodge.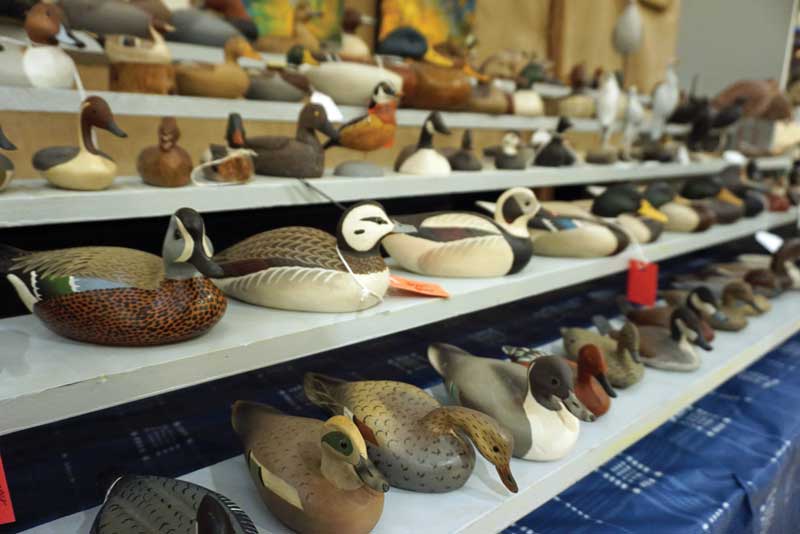 Buy, Sell, Swap: Friday and Saturday from 10 a.m. to 5 p.m. and Sunday from 10 a.m. to 4 p.m. at Easton High School. Whether a dedicated collector, first time buyer, or browser, any visitor can find something of interest.
DockDogs: At the Sportsman's Pavilion at the Elk's Lodge. Friday, Saturday, and Sunday at 11 a.m., 1 p.m., and 3 p.m. The schedule includes Outdoor Big Air (a long jump), Extreme Vertical (a high jump), Speed Retrieve (a timed event), and Iron Dog (which incorporates all three of the DockDogs competitions).
Fly Fishing Demonstrations: Joe Capozzoli will show visitors the special techniques of casting with a fly rod. Saturday and Sunday at 10:40 a.m. and 12:40 p.m. at the Bay Street Ponds.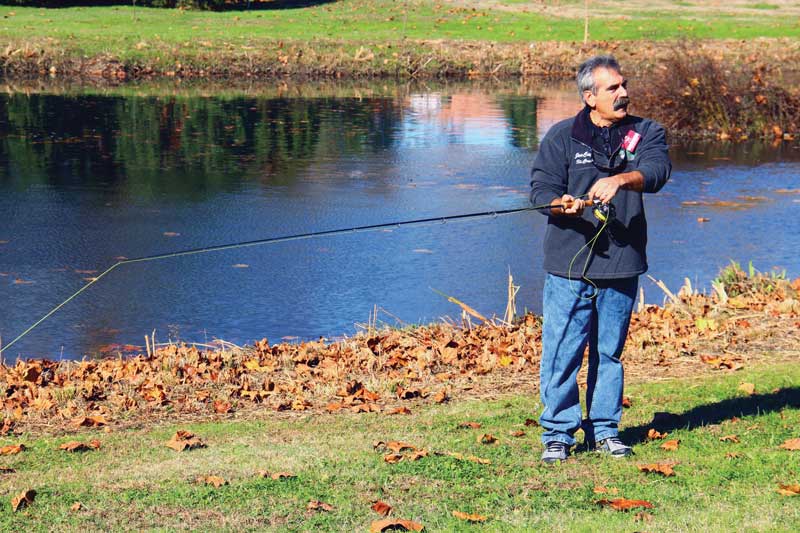 Keynotes and Cocktails Lecture Series: Friday, Saturday, and Sunday at 10 a.m. and 3 p.m. at the Eastern Shore Land Conservancy. Speakers include Imani Black, founder of Minorities in Aquaculture and Captain Wade Murphy of the skipjack Rebecca T. Ruark, among others. 
Kids' Activities: The Waterfowl Festival takes great pride in passing on the Eastern Shore's sportsmen's heritage and traditions to the next generation of duck and goose callers. Events for kids include a children's calling clinic for ages four to 14 (Saturday), decoy painting and soap carving (Friday, Saturday, and Sunday), Kids' Fishing Derby (Saturday and Sunday), and Quack N' Craft at the Talbot County Free Library (featuring crafts, readings by local authors, face painting, the Chesapeake Mermaid Show, and more). 
Live Music: There are plenty of musical offerings to suit any taste throughout the weekend, so enjoy strolling around the exhibit venues during the festival. Performers and locations will be posted soon.
Raptor Demonstrations: Watch hawks, falcons, and owls sharpen their hunting skills during an exciting flight demonstration with Sky Hunters in Flight. Friday, Saturday, and Sunday at 11:30 a.m. and 2:30 p.m.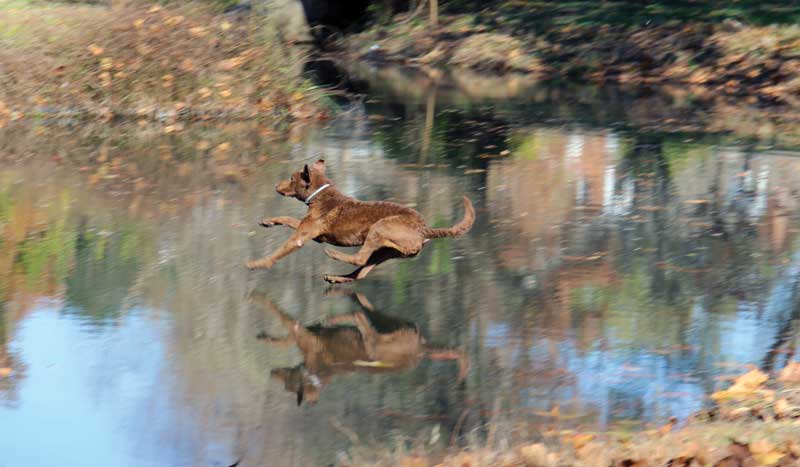 Retriever Demonstrations: You don't have to be a hunter to appreciate the intelligence demonstrated by the retrievers and the training skills of their handlers who are members of the Talbot Retriever Club. Friday, Saturday, and Sunday at 11 a.m., 1 p.m., and 3 p.m. at the Bay Street Ponds.
World Waterfowl Calling Contests: The premiere calling championships in the world! Preliminary rounds Friday and Saturday, finals Saturday from 6 to 9 p.m. at the Easton High School Auditorium. 
These are just a few of the many great events and venues at this year's Waterfowl Festival. Find a full schedule, more details, a show map, tickets, and more at waterfowlfestival.org.