More than 60 years ago, when many Chesapeake Bay marinas would not let Black boaters gas up at their piers and most yacht clubs were closed to Black captains, a group of working-class Black men banded together in the face of discrimination and founded the Seafarers Yacht Club (SYC). They initially met in members' homes, and later in a rented one-room storefront in Annapolis.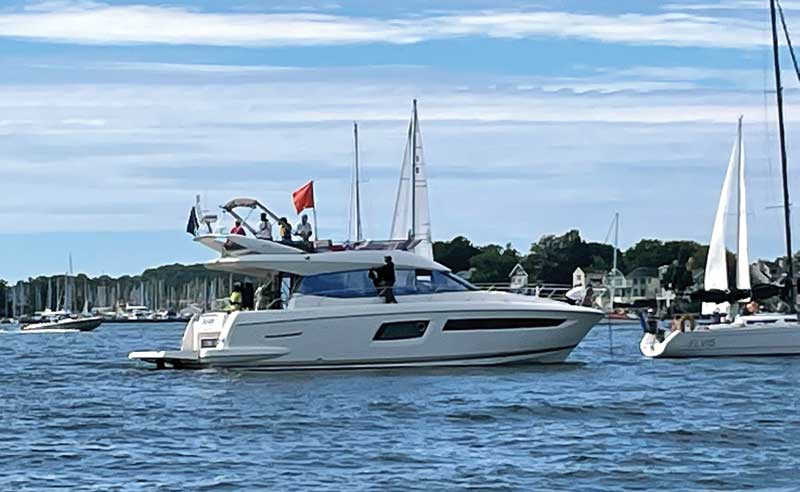 In 1967 members of the club purchased an abandoned schoolhouse in the Eastport section of Annapolis. The building, built in 1918, was the first elementary school for Black children in the Eastport community. The building was completely renovated, and a swimming pool and deck were added.
Today, SYC members cruise the Bay and beyond in sailboats and powerboats ranging from 20 to 60 feet. The club is a member of US Sailing/Powerboating, as well as the Chesapeake Bay Yacht Clubs Association (CYBCA), and the Chesapeake Bay Yacht Racing Association (CBYRA). Many SYC members are also members of the US Coast Guard Auxiliary Flotilla 24-09. 
In 2009 the Seafarer's Foundation, a nonprofit organization, was formed to provide educational services for underserved children, senior citizens, and others in the community with specific needs; however, it's primary focus is instruction for children in water safety, swimming, sailing and boating, marine navigation, fishing, and meteorology. A formal youth program runs for two weeks each summer and includes swimming lessons, chess instruction, STEM training, and maritime education programs. The foundation also serves as the chartered organization for Sea Scout Ship 1959.
Sea Scout Ship 1959, organized in 2019 and known as Seafarers Commitment, was named in honor of the sailing vessel Commitment, which was purchased in Annapolis and sailed by Captain Bill Pinkney, the first African American to complete a solo global circumnavigation via the southern route. In 2021 Ship 1959 was honored as the BSA BoatUS National Flagship. Sea Scouting promotes seamanship, citizenship, personal fitness, leadership, and community service. Sea Scouting is for boys and girls ages 14-21. Seafarers Commitment also includes a junior program for youth aged 10-13. The ship has a formal partnership with USCG Auxiliary Flotilla 24-09 and the Annapolis Maritime Museum.