There are many different types of boating clubs around the Chesapeake Bay. They cater to a wide range of interests including clubs that orient around social events, focus on racing, facilitate crew availability, or provide activities for owners of boats made by certain manufacturers. Many boaters participate in more than one of these groups, and there are values to all.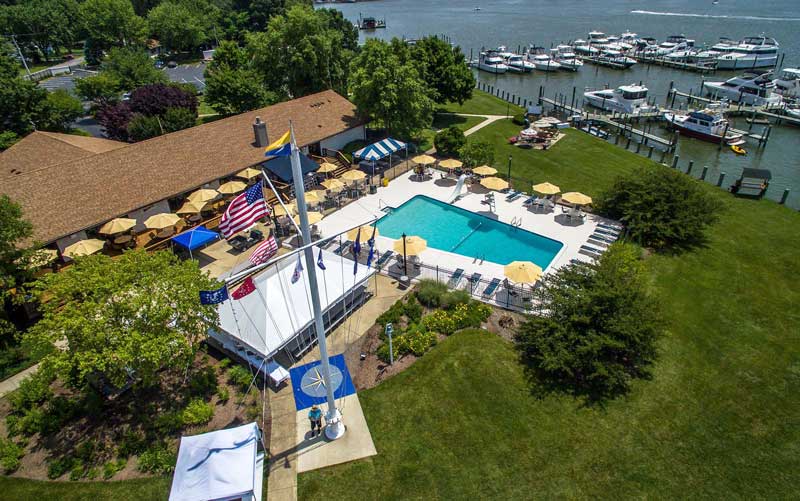 Then there are "yacht clubs." The one primary differentiator for yacht clubs is that in addition to benefits such as access to dining, dockage, boating/racing instruction, and camaraderie, most yacht clubs today offer reciprocal privileges with other yacht clubs. Reciprocal privileges typically include dining, dockage, and access to the facilities of other clubs. 
Reciprocity extends beyond those clubs on the Chesapeake Bay to include many clubs worldwide. More information can be found in the directory published each year by the Yachting Clubs of America. You may find the directory at ycaol.com. 
Reciprocity is an incredible benefit that enhances the yacht club experience and significantly expands boating destinations. Members of Chesapeake Yacht Club (CYC) have visited yacht clubs throughout the Bay as well as clubs in many states including California, Connecticut, Florida, Illinois, Massachusetts, New Jersey, New York, and Rhode Island to name a few. CYC members have also enjoyed clubs in other countries. This year CYC will host six visiting clubs over the course of the season. Most are based in the Chesapeake Bay, but some are coming from hundreds of miles away. So far this year, the Neuse Sailing Association from North Carolina has won the 'traveled farthest' award, putting over 200 miles beneath their hulls to visit CYC in early May. 
Visit Chesapeake Yacht Club and enjoy the quiet waters and spectacular sunsets of the West River. CYC has both fixed and state-of-the-art floating slips available for boats up to 70 feet (including catamarans) as well as on-site diesel and gas, and free pump-out service. Facilities include a river-view swimming pool, onsite fuel dock, and a restaurant providing casual and fine dining with indoor, outdoor, and carry-out service available. 
By John Murray