Peter Urbani is the commodore of the Cocktail Class Wooden Boat Racing Association (CCWBRA) which hosts powerboat races on the Chesapeake Bay and beyond.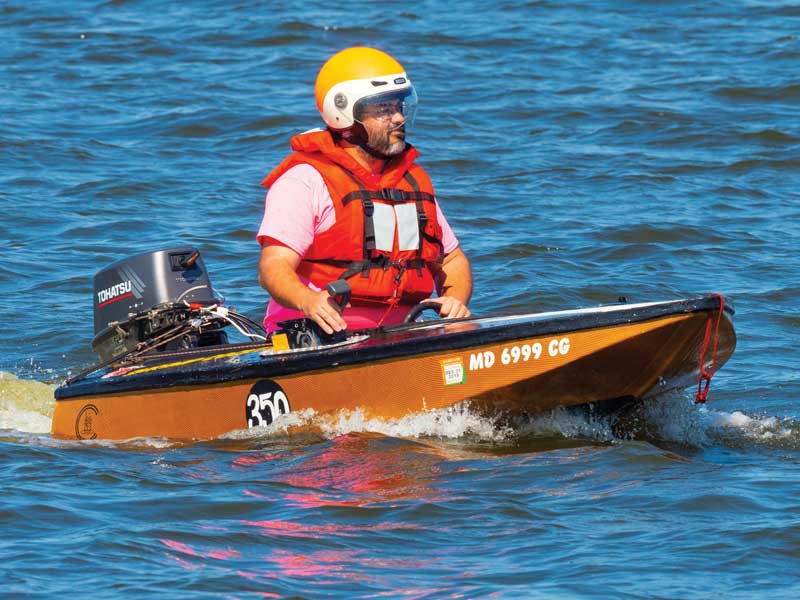 How did you get started with the CCWBRA?
For me it all started about nine or 10 years ago. My father had met with a few of the founding members, and after one lap in one of their boats he was hooked. He drafted a team of friends and decided that we should build and race a small fleet of boats. We debuted them at the 2011 "Nationals" held in Rock Hall, MD. That day still stands out as one of my favorite days on the water! But don't tell anybody that because I have a reputation as a traditional sailor and yachtsman, and it will ruin me if people know otherwise.
How many Cocktail Class boats have you built? 
To date I have built five boats from the original plans and assisted on several Chesapeake Light Craft (CLC) kit boats. I do highly recommend building one of the CLC CCWBRA racer kits. John Harris and company provide world class kits. These have allowed many people of all skill levels to build safe, competitive, and reliable racers.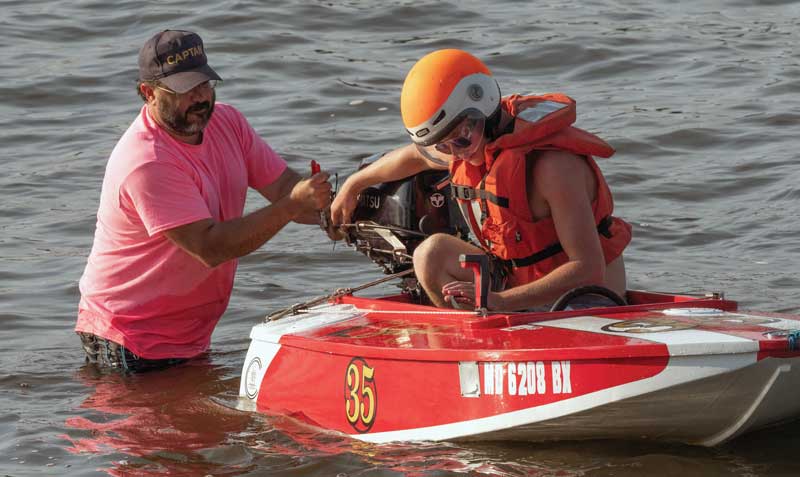 What are their names, and could you share the reason behind those names?
Our two favorites are: Stoli NFL #35: She is named after my father's favorite libation. It is rumored that NFL has an expletive meaning but, being family friendly, we say it stands for: Never Finish Last.
Shrimp Cocktail #350: She is named after my favorite cocktail! 
Any especially memorable races over the years?
Oh wow! There are so many. Like most boating adventures the most amazing moments are a culmination of good friends, great weather, calm seas, and a mechanically sound boat. Usually I have experienced at least one or two of these when we race, but still I always manage to have a great time. Each victory that I have earned was usually eclipsed by the fun we always seem to have together. (Maybe because I don't have the fastest boat!)

After hundreds of races I have earned three Turtle awards (an unofficial and frowned upon award presented for unintentionally capsizing or rolling a CCWBRA racer). Twice during a race and once during a very rough day practicing on a racecourse with friends on the Chester River. Last summer at The Maryland Yacht Club while racing in the 8 HP class, I did somehow stand Shrimp Cocktail #350 almost vertically and remarkably got her to lie down again (crossing the finish line 100 feet away completely full of water). It was an amazingly choppy and windy day. I want to point out that we race on a closed course with rescue boats, EMTs on standby, race committee, warning signals, flags, and helmets. Each of those times it came as a complete surprise, and my safety equipment and responsive team ensured that both driver and vessel returned unharmed to shore. 

How does it feel to be elected commodore of the CCWBRA?
Honestly, it's a pretty special honor. I know that being a small organization they probably ran out of potential candidates but hey… I will take it! 
Since you're a registered captain, what other kinds of boating do you do besides cocktail class racing?
Personally, I can be found sailing and exploring the Chesapeake Bay with my family. There are few places in the world that compare to the beauty and history that our Bay has. Whether I am testing out something I just built in my workshop or on my family's 42-foot cruising sailboat, I am all smiles.
Professionally, I am a USCG credentialed Master Captain with Sailing and Towing endorsements. This credential allows me to operate vessels for hire such as tour boats, towing vessels, commercial research vessels, and act as a charter boat captain. Recently I have been working as a captain along the Philadelphia waterfront as well as working with a new company that is developing offshore windfarms between Rhode Island and Virginia. 
What is your favorite thing about the cocktail class organization?
We are a serious boating organization that is only serious about having fun and being safe. It's hard not to smile driving these little boats.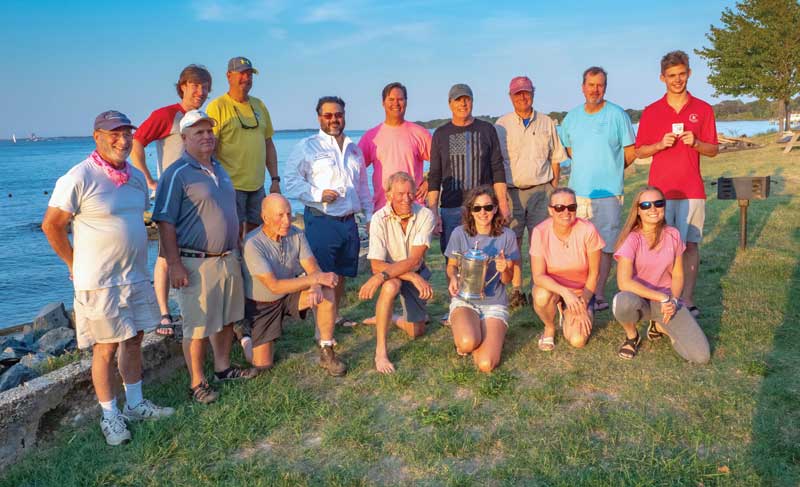 Looking ahead to the 10th anniversary and beyond, do you have any goals while serving as commodore?
I can't believe that we are talking about 10 years of racing! WOW! Yes, we would like to continue to grow and encourage people to join us. It's a wonderful way that friends and family can get together and enjoy the water. We have begun to set up regional races and events with our members across America. I would love to share what we have with as many people as we can. 
If you'd like to learn more about the Cocktail Class Wooden Boat Association, visit ccwbra.com.