Let's talk about that expansive hunk of fiberglass you own. It may be the love of your life, your pride and joy. It may a be a critical personal escape pod. It may be a family-friendly magic carpet. It may sit on a trailer. It could be in a rented slip. It may be behind your house or even on a mooring, swinging by itself too often.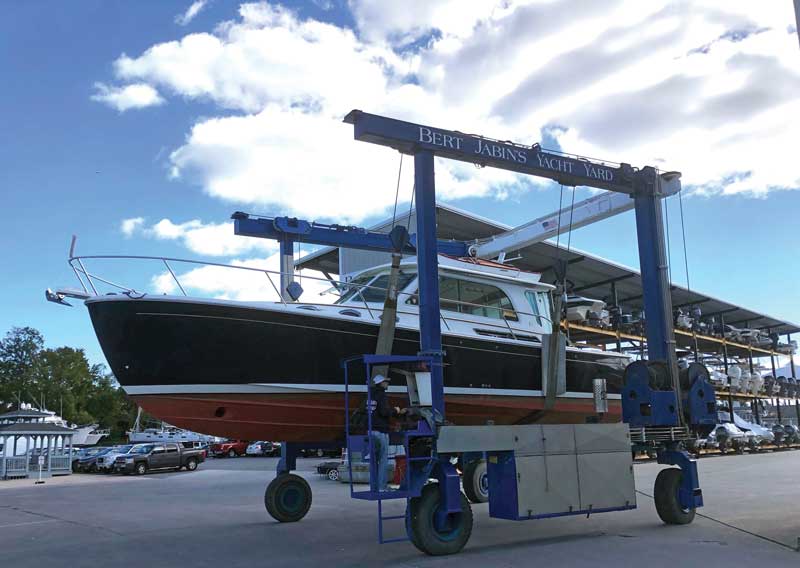 In any case, it is going to need maintenance. Things will break, so it will also need repair. If your baby is wood and not fiberglass, the above goes doubly. The need for maintenance can be routinized. While not necessarily inexpensive, maintenance done properly can keep your boating schedule intact. 
But things do break, unexpectedly. "Repairs needed" can really drain the life out of your boating plans.
Fortunately for us Bay boaters, we have many, many skilled technicians and service yards to keep us going. This makes maintenance even easier, and the dreaded repairs perhaps not so schedule crushing. Let me share one recent example.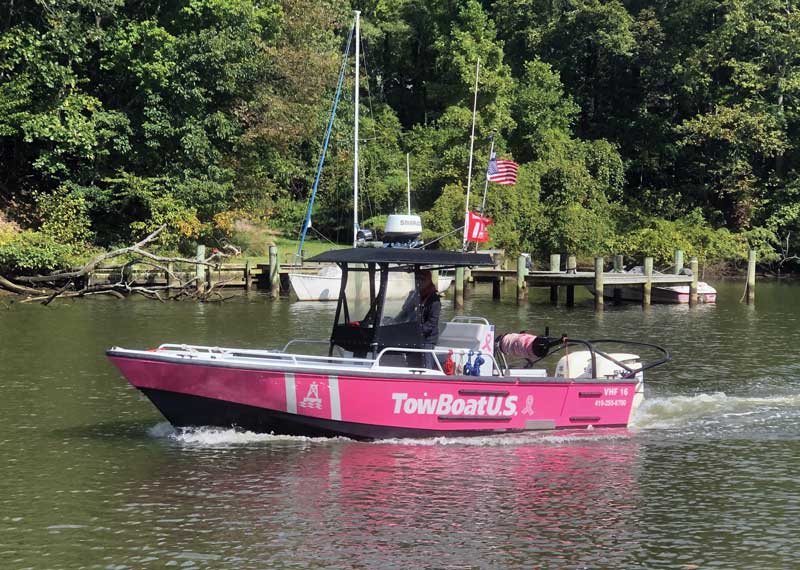 Coming back from a short trip in late September I noticed a bang-bang from the area of the prop shaft at low speeds. I was worried I had snagged a crab pot and had a remnant part rotating around the prop. I could actually picture this in my mind's eye.  
A diver checked on it and found nothing. Hope against hope, I thought maybe the source of the noise just fell off. Sadly, the sound persisted when I checked the day after the diver visited.  
I was just days away from a planned departure to Florida via the ICW. Slowly but surely, I could see the Excel spreadsheet, containing my planned ICW itinerary, melt like an ice cube on a hot day. It was time for drastic measures.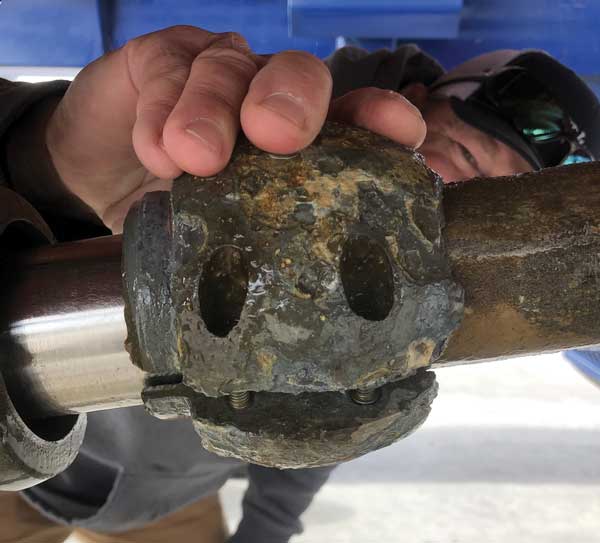 I made a call (on a Saturday) to one of my favorite service shops, Haven Harbour in Rock Hall, MD. Service manager Greta Sommers talked to me on the phone about the problem. Her over the phone diagnosis (and smooth bedside manor) was helpful in deciding to get the boat towed to a nearby travel lift (not Haven Harbour), ASAP.
As it turned out, Bert Jabin Yacht Yard was willing to work with me (on a Saturday). All I needed to do was get the boat to them before 1 o'clock in the afternoon. Fortunately for me, captain Tom of TowBoatUS in Annapolis was on the job. He and his pink towboat (for breast cancer awareness) arrived very quickly. It was also free, thanks to my BoatUS membership. For the record, free is the best price for either maintenance or repairs.  
So, over to Jabin's we went. The tow was not long and the travelift was at the ready when we arrived (on a Saturday). In almost no time at all the boat was in the slings and up in the air, still dripping Bay water.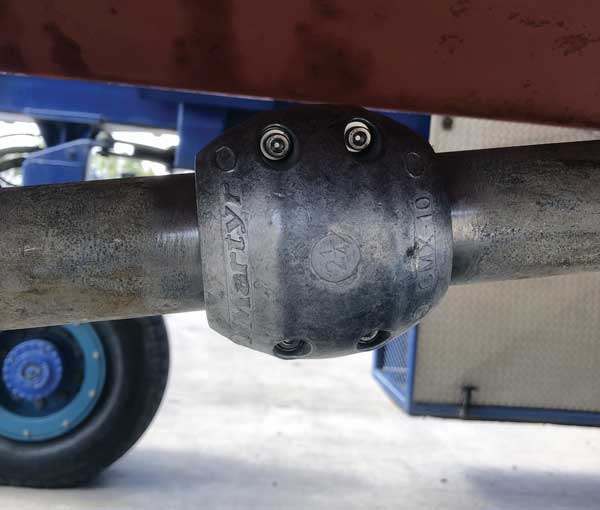 As it turned out, the bang-bang when in gear was from the shaft zinc which had come loose and slid down to bang on the strut. The travelift team at Jabin's spotted it right away and were pretty sure that was the issue. I made a quick trip to West Marine for a new shaft zinc while the boat hung in air and bingo, it was ready to go back in the water almost before the bottom dried.
Had we solved the problem? Only an in-water test would tell. I started the engine and gingerly pushed forward on the throttle. The lack of a bang-bang sound was perhaps the sweetest music I could not hear.
With one repair problem quickly managed, of course another reared its ugly head.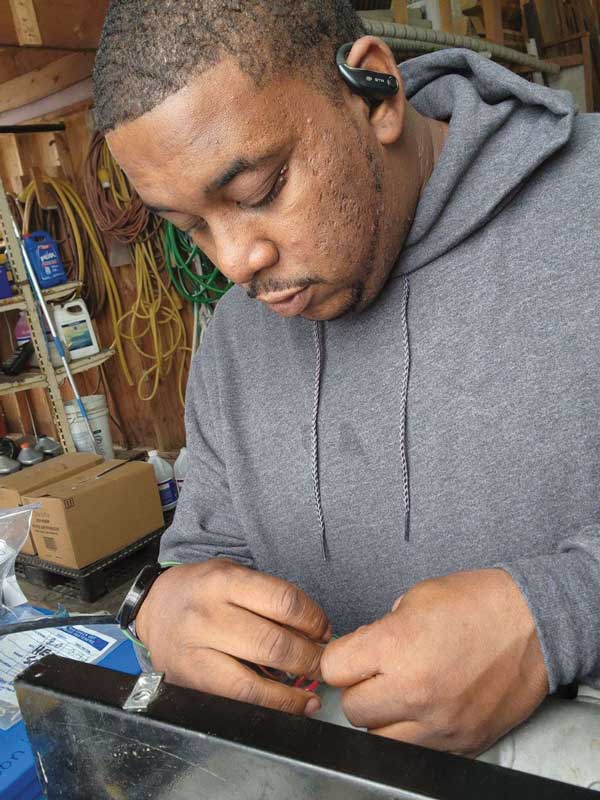 On the way back to the dock I noticed that the automatic trim tab system was not working. The system, ZipWake, monitors the boat roll and pitch angles and adjusts both quickly to make for a smoother ride in any sea. One side was working fine, and one was not. So, the boat had a troubling lean-to port at speed. 
So, now, on a Saturday, I needed to get help from the technical folks at ZipWake to diagnose and solve the problem. My trip south was again in peril.
I emailed Corey Smith at Imtra, the parent company of ZipWake. Corey and I exchanged several emails as he walked me through diagnosis of the problem. With a final exchange of emails, late Saturday, we knew the problem was a broken worm gear in the servo that adjusts the trim tabs.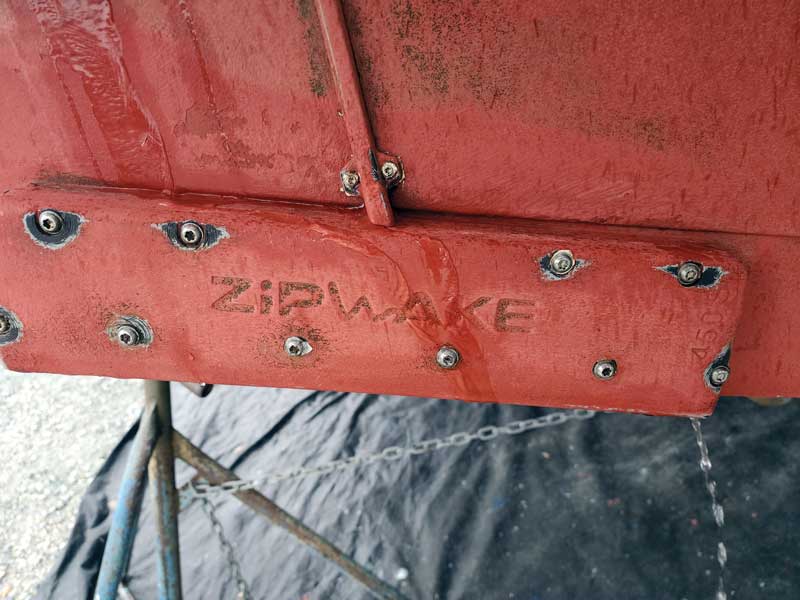 On Monday, Corey arranged for the replacement servo to be rush shipped to me. The delivery was scheduled for Wednesday. My planned departure was Thursday, so I began recalibrating the trip and decided I could leave as late as Saturday and hustle through the early stops to get back on schedule.
This, I hoped, would leave me time to find a yard and an installer to get the work done. Jabin's came to the rescue again. They conjured up a window to haul me on Tuesday (this was boat show season, so they were doubly busy).  
J. Gordon & Co was the logical installer. They were the closest ZipWake certified installer. A call to Marshall Larner, the headmaster at J. Gordon, resulted in some schedule juggling, which freed up one of his techs, Robert Jones, to do the install on Thursday.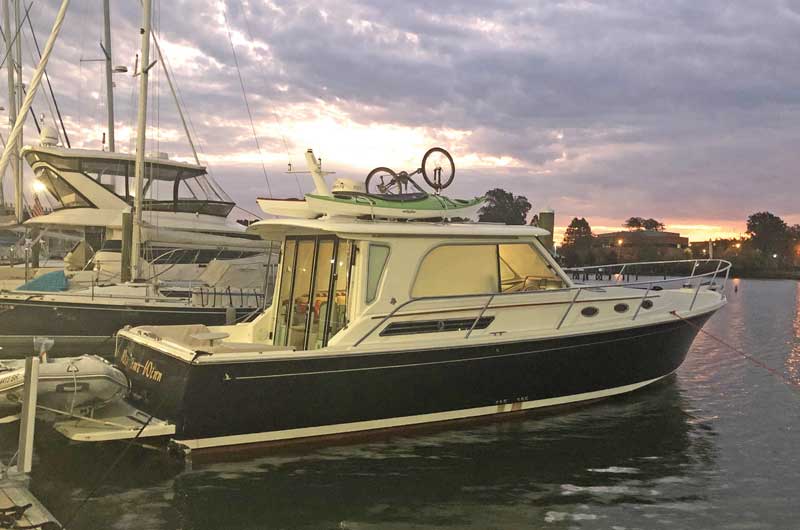 By the end of the day on Thursday, Robert had done his magic and the ZipWake system tested 100 percent. 
Jabin's accommodated my revised schedule by launching early on Friday. By noon I was back to my home slip loading gear and preparing for an early Saturday departure down the Bay. Yeah!   
With many helping hands, the trip was salvaged. By the time you read this our boat will be in south Florida ready to serve as a cruising platform and winter season home. 
By Mike Pitchford