If you only participate in one fishing tournament per year, it should be Fish For a Cure (F4AC). Over the past 15 years, F4AC has raised more than $4 million to support the Cancer Survivorship program at Luminis Health Anne Arundel Medical Center's (LH AAMC) Geaton and JoAnn DeCesaris Cancer Institute.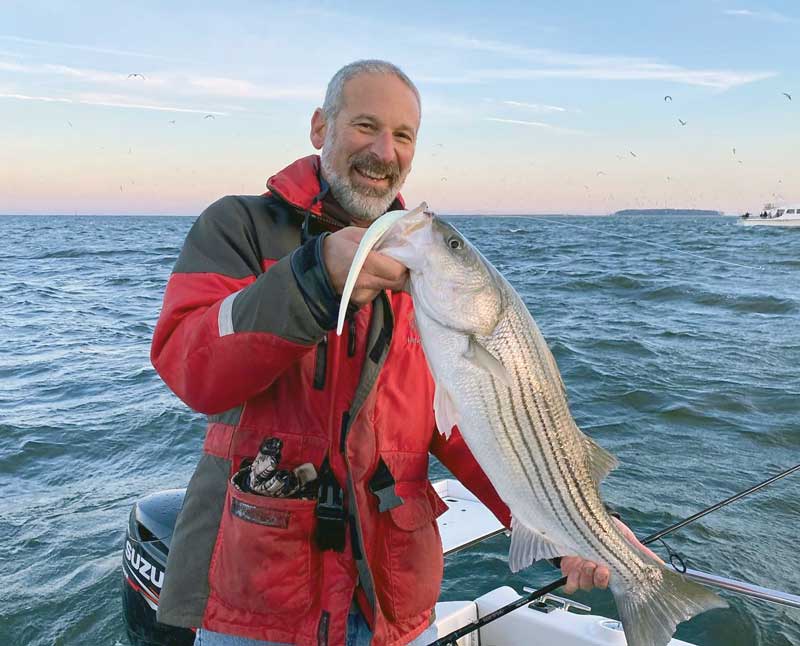 LH AAMC programs that are donor funded provide social, emotional, physical, and psychological support for patients and families as they navigate treatment and recovery from illness. Donations made through F4AC support more than 2000 people experiencing the unique challenges of a cancer diagnosis with access to critically needed psychosocial services, including nurse navigation, nutrition counseling, psychosocial well-being, and oncology rehabilitation services.
This year's 16th annual Fish For a Cure charity fishing tournament takes place November 5. Here are a few ways you can get involved:
Fish For a Cure Tournament
This is a catch, photo, release tournament for striped bass—the three longest fish must be logged on the iAngler tournament app. Other categories include the Grand Slam (heaviest stringer of three unique Bay species, excluding rockfish), heaviest stringer of three perch, and heaviest stringer of three invasive species (catfish and/or snakehead). 
The entry fee is $500 per boat (for the captain and up to three anglers) and $150 per additional angler. There is also a kayak division—a four-man kayak team may register as one boat and will be afforded the same privileges and be required to abide by the same rules as any individual registered boat. But the tournament is about more than catching the biggest fish; each entry is expected to raise at least $1500 in the Paul C. Dettor Captain's Challenge. The deadline to register is October 31. 
Attendance at the Captain's Meeting, November 2 from 5 to 9 p.m. at the Annapolis Maritime Museum, is mandatory. One crew member from each team must be present to learn about the tournament rules and procedures and pick up the team's captain's bucket.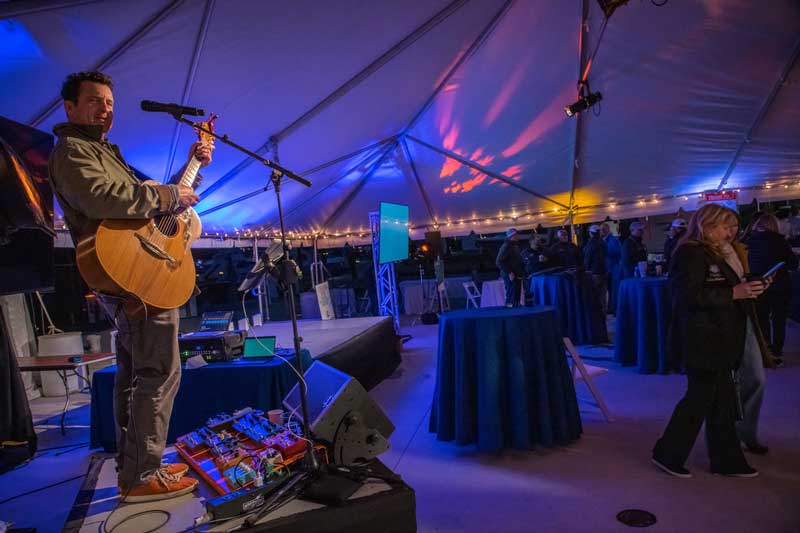 Following the tournament, celebrate with live music, a buffet-style dinner, and an open bar at the Shore Party. Tournament winners and awards will be announced from 4 to 5 p.m. and the Shore Party runs 5 to 9 p.m. at South Annapolis Yacht Centre. For those not registered in the tournament, party tickets cost $150 per person. All proceeds support the tournament's cause. 
Help a Boat
Even if you don't plan to fish in the tournament, you can still get involved by donating to a team and helping them win the Captain's Challenge. You can also just make a general donation to the Fish For a Cure cause. 
If you want to help Team FishTalk/PropTalk, we are hosting a silent auction on FishTalk's Facebook page Wednesday, October 26 through Wednesday, November 2. Goodies up for bid include guided fishing trips, polarized sunglasses, fishing tackle and lures, books, and more! To bid/make a donation to our team, please visit fishtalkmag.com/f4ac2022.
Marina Challenge
The Marina Challenge is a fun competition to see which marina can have the most boats registered in the tournament. If you're a captain, make sure to designate your preferred marina in the write-in box when you register. To register your marina as a participant, download the F4AC Marina Challenge Packet and submit your registration form to [email protected]. Once your information has been received, your marina will be added to the F4AC boat registration page.
Visit fishforacure.org to register your boat, make a donation, check out the fundraising leaderboard, and learn more about the amazing cause this tournament supports. This event should be on everyone's radar. We hope to see you there!