Welcome to part four of how to go cruising on a trailerable powerboat and do it with maximum flexibility. Here, we'll explore where to go once you have your rig—a small powerboat on a trailer that can also serve as an RV on land. We've discussed the boat and tow vehicle and all the outfitting you'll need to do to have an adventure you can stick with for long periods of time in safety and comfort. Here's a taste of the four corners of the country and all the places in between.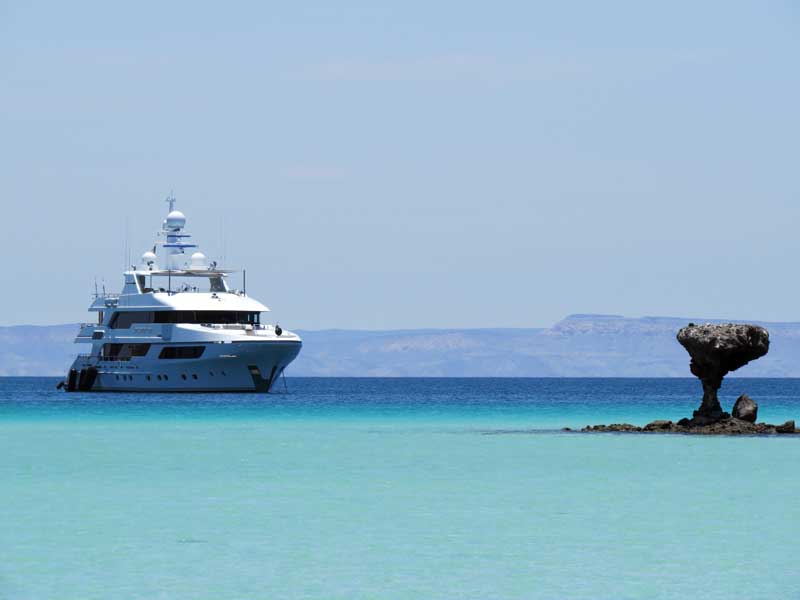 Since you can tow your boat anywhere, all destinations are fair game. Let's start with the Pacific Northwest. The San Juan Islands are close together and in mostly protected waters. There are a million coves to visit for fishing and crabbing, and the sea life includes orcas, sea lions, whales, and more. You won't lack for scenery or seafood here and you can even enter Canada to visit the city of Victoria and the islands north. Plan your visit between June and August for mild weather and great hiking. 
Heading south, use one of the 48 launch ramps on the Columbia River that snakes between Washington and Oregon. You'll find dozens of islands, 50 marinas, and endless coves where you can tuck in. Visit snow-capped peaks and majestic waterfalls as well as national and state parks. Dip a hook for coho or chinook salmon or duck into Portland for a bit of nightlife. During September and October, you'll be treated to the changing colors of the surrounding forests. 
A great next stop is San Francisco Bay for the best of urban cruising. Check out the Presidio where there are two campgrounds, snap some shots of the Golden Gate Bridge, and visit dozens of tourist sites including Angel Island and Alcatraz. In the fall, the vineyards of Napa and Sonoma are busy with events, so there's always something to do.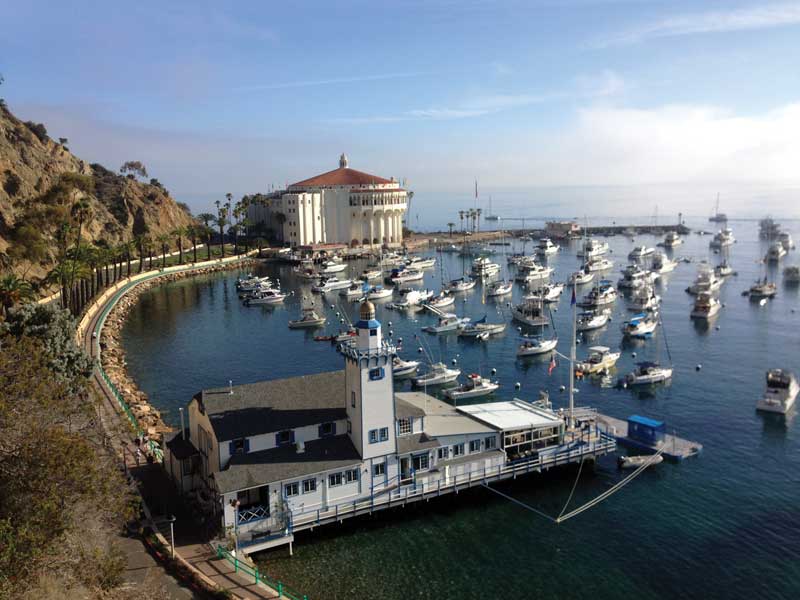 As the temps drop, so should your latitude. Head down to Southern California to explore the Channel Islands off Santa Barbara or spend a week by Catalina Island which is a year-round boating destination for locals. If you need spare parts or work done, San Diego is a yachtie Mecca with chandleries and specialists in all things boating. 
If you want to keep heading south, cross the border into Mexico and drive down the Baja peninsula. Visit Loreto, a tiny town with a big history. It's on the Sea of Cortez that Jacques Cousteau dubbed the "Aquarium of the World" and for good reason. The Sea is packed with life—whales, rays, dolphins, whale sharks, sea lions, and the list goes on. Hundreds of yachties have been lost in this Mexican eddy for years and there's no lack of cruiser camaraderie. You can head all the way down to La Paz by road or boat and visit dozens of islands like Esperitu Santo, a UNESCO site and nature preserve. January and February can be chilly here, but March through May are fantastic. 
You can skip Mexico and head east across the US. Be sure to put in at Lake Powell that was formed when Glen Canyon dammed up the Colorado River in 1963. There are numerous campgrounds, and the rock formations are like magnificent sculptures.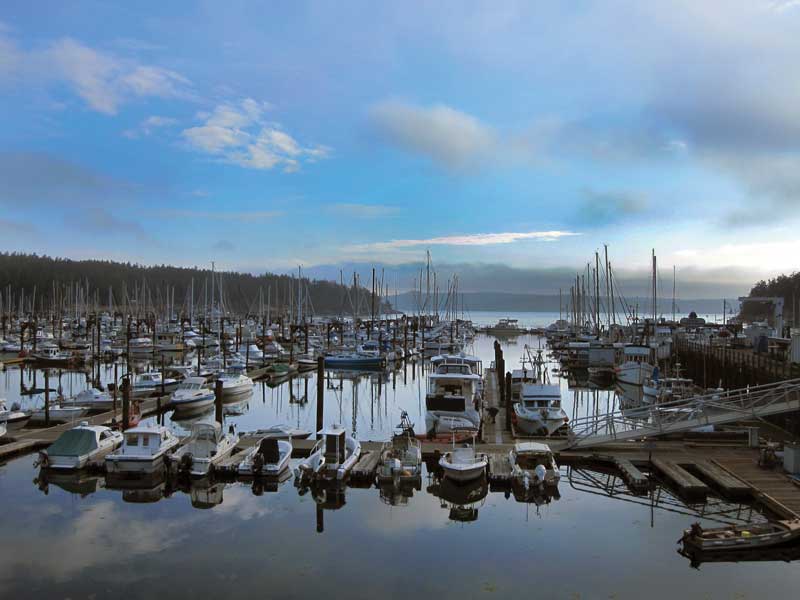 As the weather warms again, head north to the border of Utah and Wyoming to Flaming Gorge Reservoir that's nearly 100 miles long and will keep you mesmerized for a while. From here, you can head up to any of the Great Lakes and spend the entire summer. This is a great place to meet "Loopers"—cruisers who are doing the Great Loop which is basically a circumnavigation of the Eastern U.S. that stretches approximately 6000 miles. Join new friends and head down from Chicago to Mobile, AL, via the Tennessee-Tombigbee Waterway that will bring you to the Gulf of Mexico just in time for winter. Bring the boat down slowly by water and then fly back to retrieve your tow vehicle and cover the same distance in a matter of a few days.
Explore the western coast of Florida from St. Petersburg down to Fort Meyers and around the tip of Florida and Key West. Check out the Dry Tortugas National Park with its impressive Fort Jefferson while you're on your way around to the eastern side. From here you have choices. Take advantage of the season and head out to Bimini, the Sea of Abaco, and the Bahamas chain of the Exumas, or head north via the Intercoastal Waterway to Norfolk and the bottom of the Chesapeake Bay. The Chesapeake can keep you busy for a full season as you visit St. Michaels, Annapolis, Baltimore, and more. 
You can take a break for winter or put the boat on the trailer and head back to Florida at 70 mph for some local cruising to wait out winter. Then return up the coast to the Long Island Sound or drive all the way up to Newport, RI, for early summer and maybe the 1000 Island Archipelago on the St. Lawrence seaway. Go lobstering off the coast of Maine or tuck back into the Great Lakes system and complete The Loop. 
Sticking to northern destinations in the spring/summer and the southern ones in the fall/winter will keep you busy year-round, or you can take breaks to go home to visit or do some work. When you have the option of living on both land and sea and traveling at five knots or 70 mph, the world (or at least this country) is your (very flexible) oyster.  
By Zuzana Prochazka
---