Johnny Albani and Joe Lovejoy are two friends brought together by their love of adventure, Naval service, and, most recently, their discovered affection for classic trawlers (they are also followers of PropTalk, all the way over in San Diego!). They were already best friends, hanging out and surfing every day, so it only made sense to go into the liveaboard world together. The guys say, "We considered looking for a boat that could accommodate two full-sized, single, young men but quickly found that within that price range we could just as easily each have our own boat. The benefits are never ending. When one boat has an underway project going on, we'll take the other out cruising, raft ups allow us twice the living quarters, and projects on each other's boats become learning opportunities for us both without any quarrels over personal space."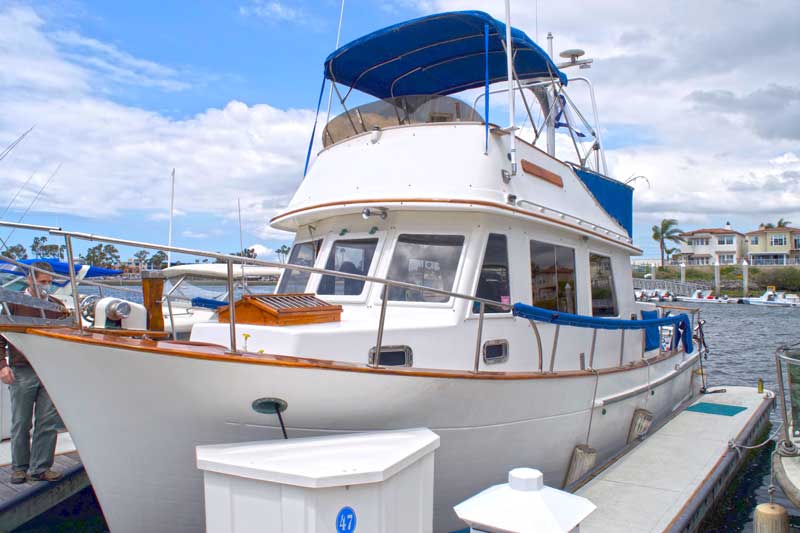 Here's how their stories unfolded:
Astreaus
It was civil twilight in the middle of the Caribbean Sea. There I was, a young and novice mariner, giving it my best attempt at shooting a line of position using Venus and two other navigational stars. I remember in that moment thinking to myself, "I want to do this for the rest of my life." I was at peace. I was where I needed to be.
I grew up on the water and have the pleasure now to live and work on it, too! For me, it all stems back to being a young kid hearing stories of my father and grandfather's Navy days. Their sea stories constantly ran through my young mind. These stories quickly turned to dreams and those dreams into realities.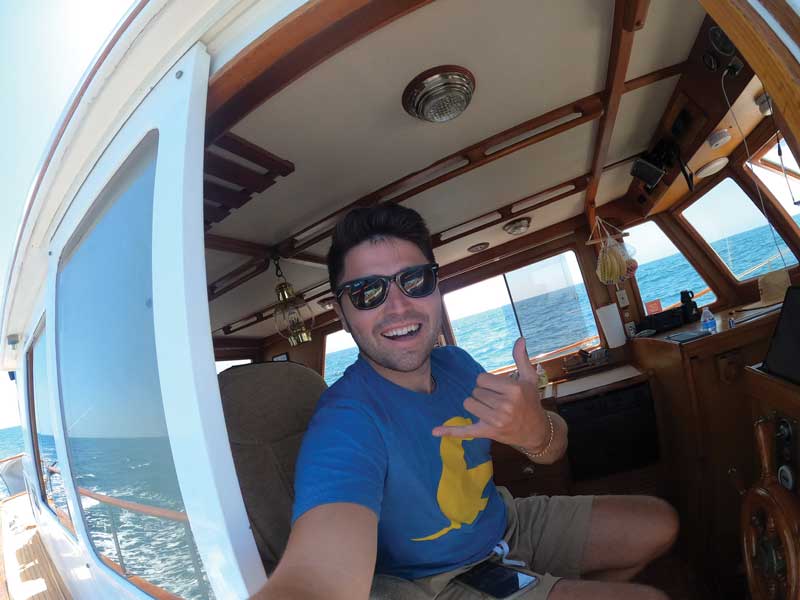 Growing up I was always around boats. Maybe it's a New England thing, but everywhere you look there is a different type of commercial fishing boat, sailing vessel, or ferry. Naturally, it rubbed off on me. I eventually attended The Massachusetts Maritime Academy on Cape Cod, a school that had been affectionately dubbed "The Boat School" among residents. Learning the boating basics at a young age paid dividends for me at school where we would sail the school's training ship, the T.S. Kennedy, to South America and the Caribbean during the winter semester. Standing watch as the Officer of the Watch (OOW) on that 500-foot ship was by no means my first experience on the water… but most certainly my first real experience at sea.
Upon arrival in San Diego on U.S. Navy orders, my first job post-merchant marine, I began searching for a boat to call my own. Growing up sailing I was impulsively drawn to sailboats, but after some research and sage boating wisdom, I decided on a trawler design and ended up with a 35-foot 1981 CHB named Astreaus, a phenomenal Taiwanese boat.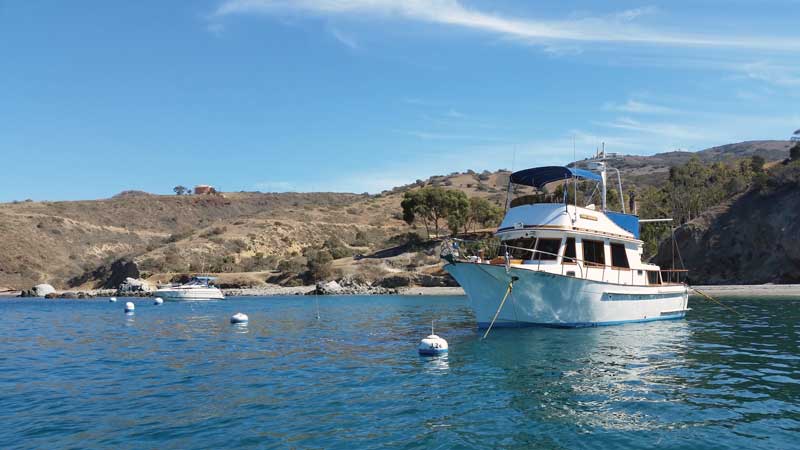 It's funny, I actually found my boat while looking for a YouTube video on some different engine types. The creator, David, had made a video explaining how he was moving out of the area and needed to sell the boat. A few weeks later, I took a trip down, and when I first laid eyes on her, I knew that she was the boat for me. David and I are still friends today and talk often. Shortly after the purchase I moved aboard Astreaus full time. It's been quite the exciting journey introducing the boat to my friends and family and working on projects to make her like home. One thing is for certain, it seems to brighten the day of anyone who comes aboard or comes underway for a cruise, and that is what boating and this community is all about!   
~Johnny Albani
Theo Toko
You could say that my boating experience has been just about 100 percent backwards from what most people probably have gone through. I didn't grow up on Cape Cod, Wisconsin's Chain of Lakes, the Mississippi River, or really anywhere that put me in or on the water more than my middle school swim team. It wasn't until I was commissioned in the Navy that I started to learn hydrodynamics, controllable and uncontrollable forces, marine weather, and to encompass it all, ship handling. That's where my story begins, but it's not where I found my love for small craft coastal cruising.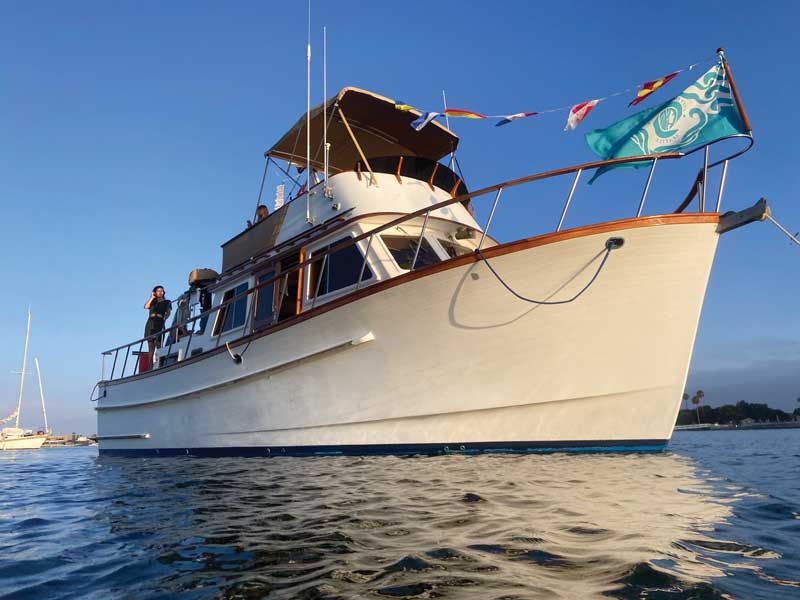 I thought I had life pretty well in hand as I walked less than a block to Tourmaline Surf Park with my board every day after work. "I live as close to the water as a guy can," I marveled. But shortly after moving into my beachside apartment I realized more and more that I wasn't happy with that lifestyle. I couldn't justify paying so much for something I didn't own, was spending most of my time elsewhere, couldn't do home improvement projects, and ultimately came to realize that all of my priorities in life lay elsewhere. I recalled my experience the summer before which included a lot of time in Newport, RI, sailing and boating with new friends. After just a few outings I began to think, "someone could absolutely live on a boat this size!" Much to my delight, it turns out I'm not the first to think so, and there are already boats designed for a comfortable, adventure-capable lifestyle.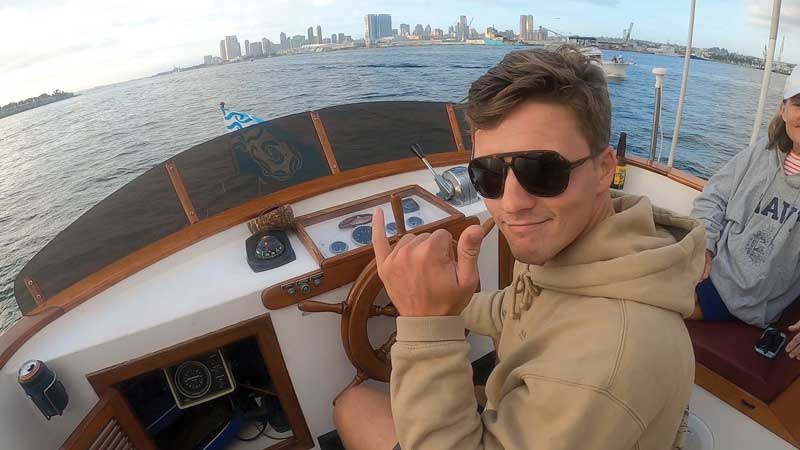 A few months of research and many discussions with people a day wiser than myself led me to the easy answer: it was time for me to buy a boat and live aboard. The decision was really that simple. I knew that I would be living aboard as soon as I found the right boat so that quickly narrowed down my search criteria. My inexperienced eyes luckily led me right to the most beautiful style of boat—trawlers!
I whittled down my options to several yachts and instantly fell in love with an '82 Monk 36. From the sellers to the broker to the survey mechanic to the boat's layout and history of good care, it was as if every person involved was another guardian angel, making sure I was making a sound decision. I don't believe that there are many times in life when a decision can be so obviously right for a person. All of my youth and young manhood has told me to grab those opportunities and take full advantage.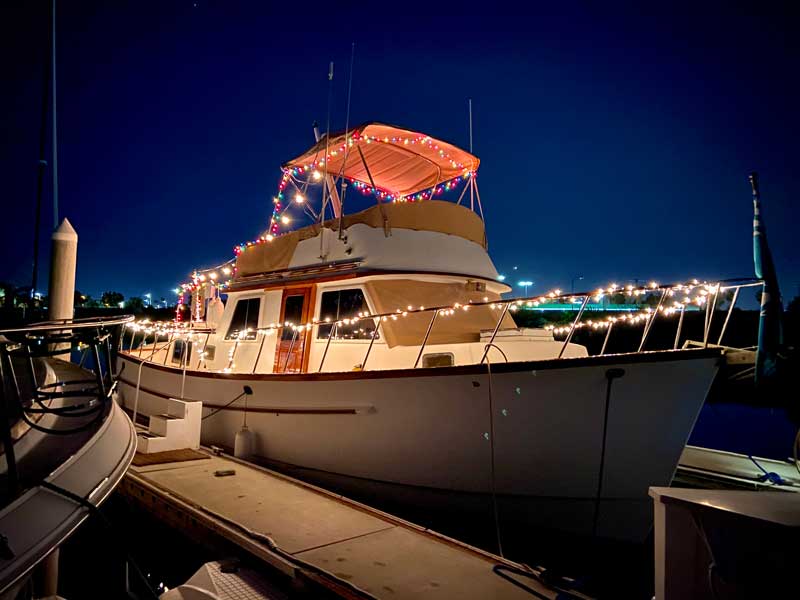 Since moving aboard M/V Theo Toko about a year ago, I've had no shortage of projects, adventures, problems, skills acquired and, overall, joy. She has taught my senses a new way of seeing and feeling, brought my heart great joy, and given me the opportunity to comfortably share my ever-growing love of the ocean with my family and friends!
~Joe Lovejoy
The two young pirates continue to upgrade and enjoy their boats while living and serving at Naval Base San Diego. To follow along on their adventures and projects, you can find them on Instagram @crown_city_trawlers or on YouTube by searching Crown City Trawlers.
By Johnny Albani and Joe Lovejoy