Larry Lauterbach, known for his illustrious racing career and gorgeous custom race boats, was recently inducted into the Canadian Powerboat Hall of Fame. While he was notified right before the pandemic hit, they were not able to have the induction ceremony (in Ontario, Canada) until this January. Larry says, "They didn't want to just send me the award; they wanted to have a ceremony."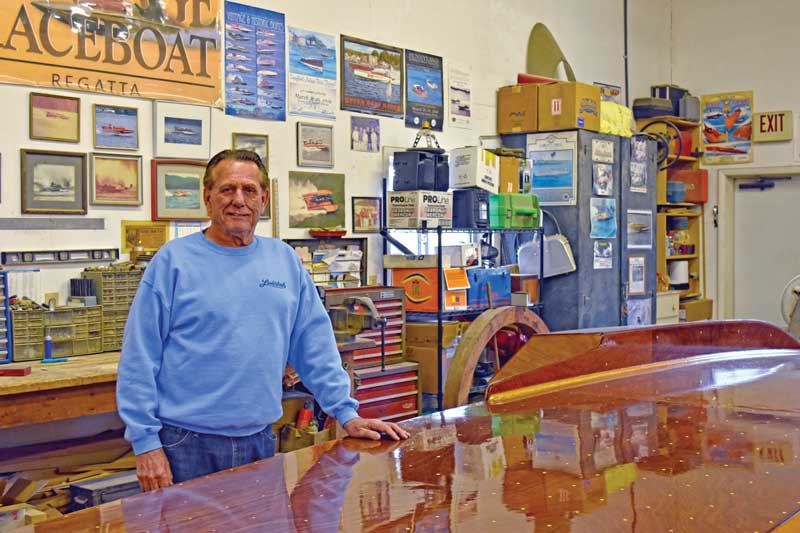 "It was very nice," he added. "Another American was honored, the late Howie Benns, and he drove mostly Lauterbach boats—I was the only living participant there."
When asked if the award was a surprise, Larry joked, "I wasn't surprised, I had expected it. I thought sooner or later they were going to recognize me, but it was a nice surprise when they did. I have a lot of good memories of racing up there, met a lot of good friends, had a lot of success. I was like a Nascar star up there. This is the second hall of fame I'm in in Canada. Valleyfield is the biggest race of the boat racing world in Quebec. They started a hall of fame about four or five years ago and I was in the first class, and I was the only American. The Canadians all drove Lauterbach Boats. I liked to remind them of that, and they got a nice laugh."
When we caught up with Larry, he was preparing to head to Tavares, FL, for two weeks with two of his boats, his latest two seaters (one small block and one big block). And while he was excited for Florida, he lamented the lack of races nowadays in our region. 
"We're down to two races in region four, which is North Carolina, Maryland, and New Jersey," Larry explained. "It's just Cambridge and Hampton. We used to have eight or 10. But it's a dying sport, I hate to say. I'm glad I was in it in its heyday. It was nothing to have 100 boats in a local race and 150 in a national. Today you maybe see 30 boats in the whole race."
Currently in the Lauterbach Custom Boats Shop in Chester, MD, it's a slow time of year. Larry just finished up a two-seater and did a complete re-decking for a customer in West Virginia. He doesn't have any new boats in the shop, but he says that's okay, that it's "time for me to slow down."
Congratulations to Larry Lauterbach on this well-deserved honor!