The Severn River Association (SRA) announces that native son and environmental attorney, Jesse Iliff, joined its team as executive director on March 1, 2022.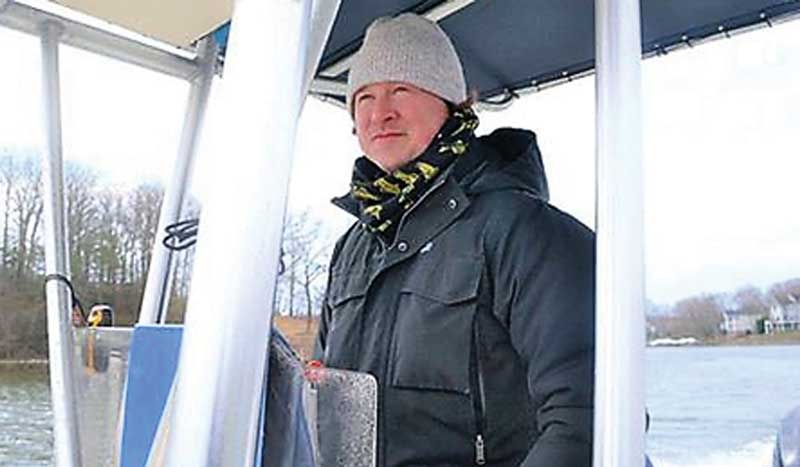 Iliff brings a wealth of experience as an environmental advocate and Riverkeeper to lead SRA, the nation's oldest river group, to ensure that it achieves its new strategic vision: to ensure that the Severn River is thriving by 2050.
By joining SRA, Iliff is coming back home to the Severn River where he grew up and where he still has deep family roots along the shores, from Rays Pond to St. Helena Island.
Most recently, Iliff served as the South Riverkeeper for the Arundel Rivers Federation. In his Riverkeeper role, he distinguished himself as a respected environmental leader; tireless advocate for oyster, stream, and shoreline restoration; and fierce proponent of tighter control over stormwater runoff that is the key source of the pollution that harms all of the waterways in Anne Arundel County.
Iliff served on the Maryland Oyster Advisory Commission. Currently, he chairs the board of Waterkeepers Chesapeake, serves on the Anne Arundel County Citizens Environmental Commission, The Mayoral Creeks Cabinet for the City of Annapolis, and the Maryland Commission on Climate Change.
In announcing Iliff's new role, SRA president Mark Lister said, "Jesse will lead SRA into a new era, one that focuses on restoring water quality in the Severn River by targeting priority areas for watershed restoration."
Iliff will lead an SRA that is currently engaged in river-based scientific endeavors, which include a robust, water-quality monitoring program, a long-term commitment to oyster restoration in the Seven River, oyster reef research, and a Floating Classroom program to raise environmental awareness for students.
"I am thrilled to begin service as executive director of SRA," Iliff says. "The Severn is the river where I learned to swim, to fish, to sail, and to waterski. This is where my love for the Bay was born. I am honored to work with the team at SRA to build a clean water machine that preserves and protects the Severn for all of the diverse communities that call the watershed their home."