A house crossing a river looks out of place, akin to Dorothy's Kansas home sitting at the start of a yellow brick road in Oz. Such was Steve Schwat's impression as he escorted an old cottage across the West River on the Chesapeake Bay.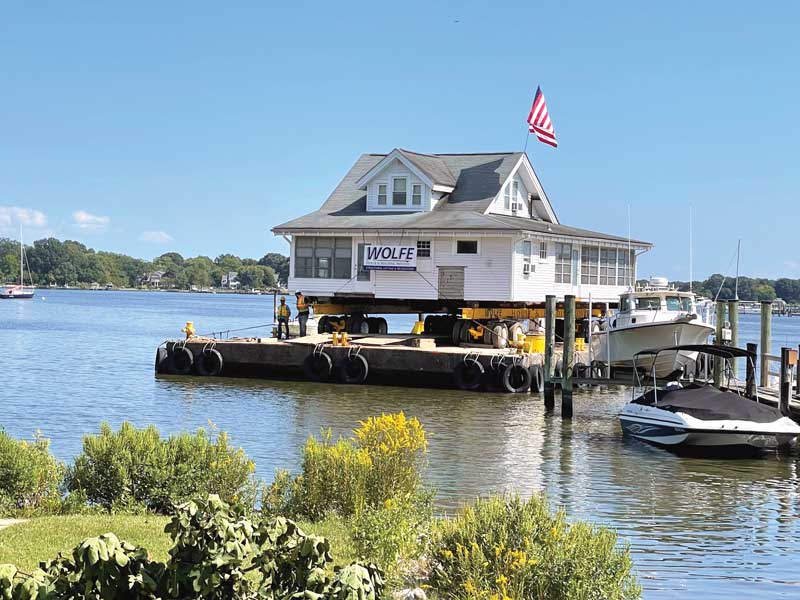 Several years ago, Steve and his wife Lisa had acquired the small cottage, which was situated next to their home in Shady Side, MD, on the West River. It was an old house and had never been upgraded. It was still very much in style and condition as when it was built. To better meet their needs, the couple considered demolishing it and building a new structure. 
Their plans changed when Steve, a partner in Parish Creek Landing Marina, was asked if he had considered donating the house, given that it is a fine example of an early 20th century waterman's home. In addition to preserving the old house, Schwat would save the cost of demolition and keep the structure out of the landfill. Steve and Lisa connected with Galesville Community Properties (GCP), a 501(3)(c) nonprofit, and successfully reached an agreement for the house to be donated and moved to Galesville, MD, just across the river.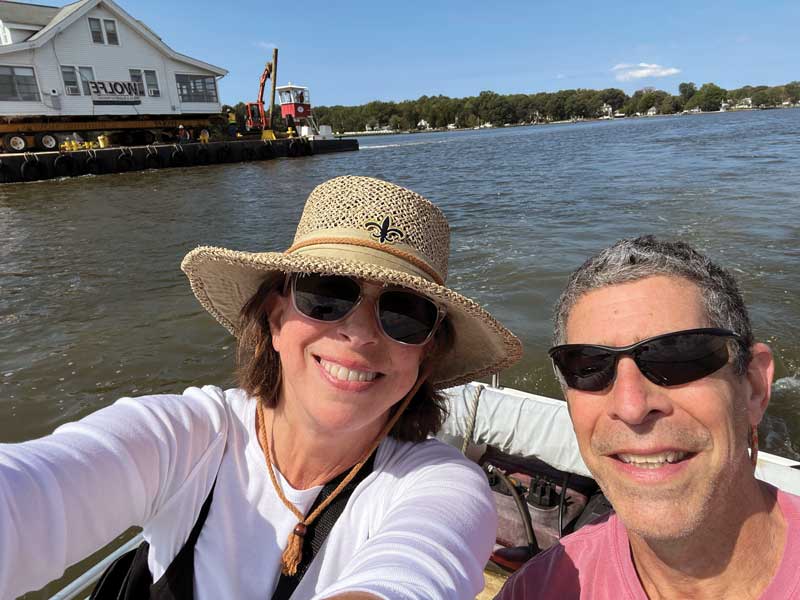 In mid-September, Wolf House Movers raised the home, placed it on a large dolly, and rolled it onto a barge from a local company, Smith Brothers. After crossing the river, the old home was rolled onto land in Galesville. Nearby, friends gathered at Stan and Joe's restaurant for a watch party and to witness the unusual and remarkable affair.
Steve and Lisa, in their boat, escorted the home across the river. "It was a surreal thing," Steve recalls. "Other boaters, also amazed, honked their horns and shouted lighthearted comments to us. I'm a developer in Washington DC, and I like to say that I renovate old buildings for sport, but never have I been involved so close up in something like this. It was an incredible experience."