The second annual Havre de Grace Lighted Boat Parade to kick off the Havre de Grace (HDG) Waterfront Festival takes place September 9 in Havre de Grace, MD. Boats will line up starting at 7:30 p.m. for a parade start at 8 p.m.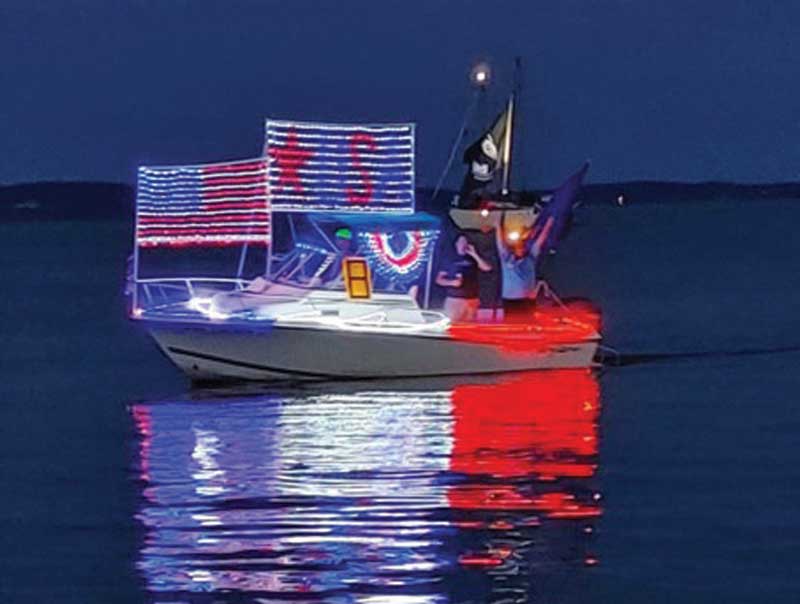 For those interested in participating, there are five categories this year: Best Decorated Sailboat, Best Decorated Powerboat, Most Original, Best Use of Lights, and Judges' Choice. Prizes for each category include a trophy, $50 Visa card, an HdG Mariner flag, and a waterproof bluetooth speaker. And bragging rights, of course!
Based on feedback from last year, organizers made a few changes to this year's event:
The registration fee is $10 and includes a Lighted Boat Parade T-shirt, two tickets to the beer garden (good for all weekend), and a few other items. 
Organizers will set up two to three evenings prior to the event for participants to pick up their numbers and swag bags. No need to check-in at the committee boat this year. 
There will be two rally points near Green Buoy 17—one for sailboats and one for powerboats. Each group will have a lead boat to follow (the designated boat and captains are TBD). Sailboats will parade first (after the HdG fireboat) followed by the powerboats. To help maintain speed, the Charlestown and Perry Point fireboats will be positioned along the route to coax boats along. 
The Coast Guard Auxiliary will serve as a safety patrol for parade participants and spectator boats.
The post-parade festival at Concord Point Park is extended until 11 p.m. which will give extra time for participants to put away their boats and get to the party in time for the awards ceremony. The awards presentation is at 10 p.m. Organizers will verify that the Herring Harbor transient dock is available for temporary use during the awards ceremony and festival.
There is no rain date. Fireworks are scheduled for Saturday evening.
There are three ways to register:
Online at hdgboatparade.eventbrite.com
Call the HdG Visitor Center at (410) 939-2100.
Mail or drop off the following information to the Havre de Grace Visitor Center, 450 Pennington Avenue, Havre de Grace, MD, 21078: name of boat, power or sail, captain's name, captain's phone number, captain's email, and T-shirt size.