If idle winter months make you itch to get your hands on some projects, read on for some ideas on what you can do to keep busy and make your spring commissioning the easiest one yet… because even in the in-between season, there is always something to be done when it comes to boat maintenance.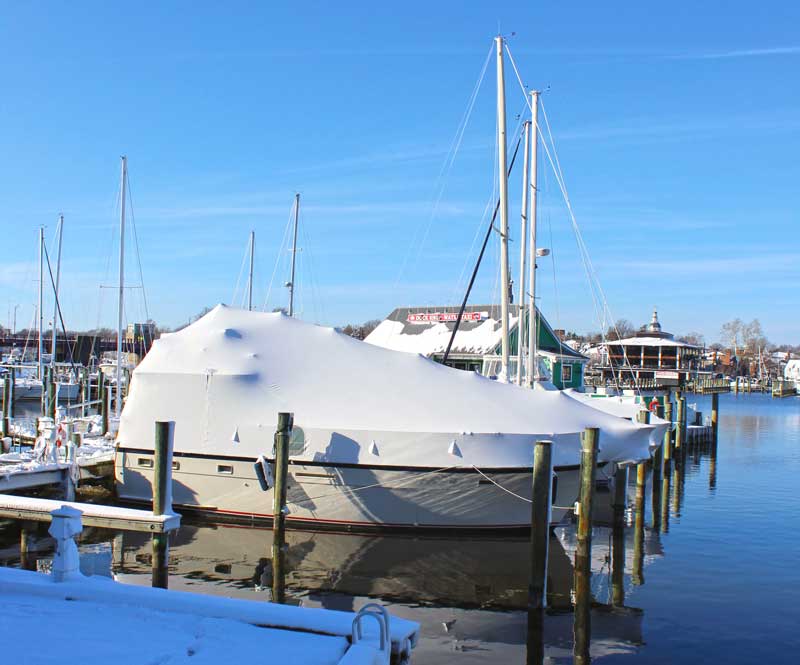 1. Gather supplies. Come spring, will you be doing a bottom paint job? Oil change? Zinc replacement? Go ahead and get everything you need, so you can get started the moment the weather turns.
2. Organize the boating section of your home. Spend time sorting through any miscellaneous boating-related items that you have stuffed into your garage or closet. Get rid of expired, leaking, broken, or otherwise unusable supplies and create a system for your remaining inventory.
3. Spruce up your cabin. If your boat's interior has become a little less than inviting, use this time to make it feel like new again. Deep clean your cushions and other fabrics, reorganize your drawers and lockers, wipe down those hidden corners, and destinkify the bilges.
4. Get that thing you wanted all summer long. Maybe it's a bimini, a grill, new rod holders, a refurbished livewell, new speakers, or an embroidered captain's chair. Many marine supplies and accessories go on sale in the winter, and adding that new toy will make you even more excited for the first day back out on the Bay.
5. Check your paperwork. Make sure you know when you need to renew your registration, insurance, fishing license, and any other odds and ends that need to be in order in time for spring. It's boring, I know, but what a bummer it would be to discover that your boat's registration is two months expired the day you launch.
6. Read a book. When you can't get out on the water, the next best thing might be living vicariously through someone else. Find a book of salty stories, settle in with a warm drink, and dream of sunny days on the water yet to come.
By Kelsey Bonham