For the safety of all boaters and to ensure new boaters become confident and continue boating, the Marine Trades Association of Maryland (MTAM), the Department of Natural Resources, Annapolis School of Seamanship, and Boat U.S. Foundation have teamed up to offer free Welcome to Boating Clinics for new boaters to learn how to properly launch, retrieve/load, and dock their boat.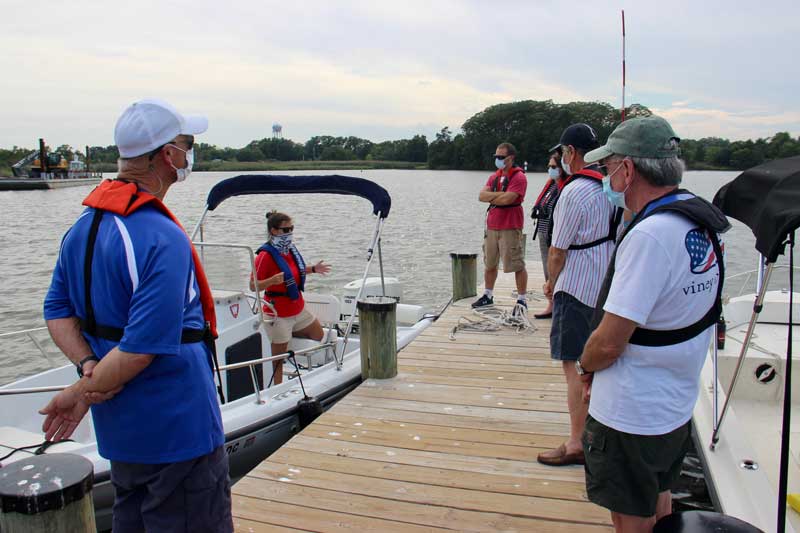 Date/Time: at Sandy Point State Park boat ramps: September 17 from 11 a.m. to 7 p.m. and September 18 from 10 a.m. to 4 p.m.
The first two Welcome to Boating Clinics were held in August of 2020 and May of 2021. Back by popular demand, and with an expanded capacity, clinics will be offered on September 17 and 18. The instruction on docking, launching and safety, taught by Annapolis School of Seamanship and Boat US Foundation, will run for 30 minutes each beginning at 12:30 p.m. and ending at 6:30 p.m. on the 17th and beginning at 10 a.m. and running to 4 p.m. on the 18th (repeating four times each day). 
In addition to the docking, launching, and safety, boaters can stop and talk to experts on a variety of topics:
Flares and other Safety items - Orion Safety Products
Paint and finishes – Interlux Paint Finishes
Winterization - Safe Harbor Marinas
Fuel Dock Safety - Oasis Marinas
Towing and Anchoring – TowBoat US
Clean Boating - DNR Clean Marina
Fishing and Conservation – Coastal Conservation Association of Maryland
Plus: Annapolis Boat Shows is offering discounts to the October Shows to all who attend.
The event is FREE and open to the public, however, PLEASE REGISTER, so that organizers can have enough discount coupons for all who attend. There is a fee to enter Sandy Point State Park.  DO NOT BRING YOUR BOAT – All training will be done on Annapolis School of Seamanship boats. It is also advised that this class is most appropriate for adults and children over 14. Although not anticipated, a full to capacity park closure is possible on Saturday. If the park closes due to full capacity, clinic attendees will not be permitted to enter the park until park reopening.
To register for the clinics follow these links: September 17th or September 18th.
For more information on the Clinics or sponsorships, contact Susan Zellers, MTAM, [email protected]