If you're looking for a charter boat that can easily accommodate a wheelchair-bound individual and his family and friends, check out the Fish Redeemer organization.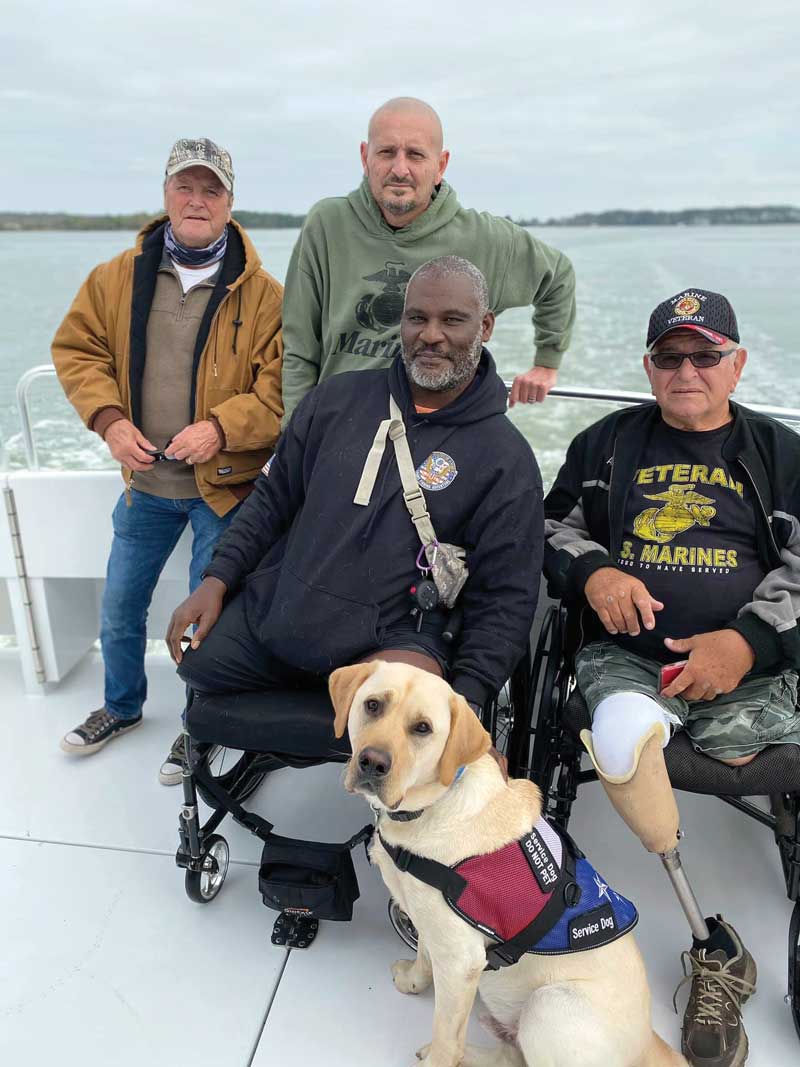 Redeemer, a beautiful CY 46-footer, is a uniquely constructed Bay-built boat that provides the opportunity for a disabled person along with their family or friends to enjoy a day of fishing, boating, and taking in the wonders of the Chesapeake Bay and the lower Potomac.
Fish Redeemer is a nonprofit organization that was created out of one man's compassion for a friend and others who didn't easily have access to wheelchair-accessible boats. The program serves veterans and anyone else who might need this type of uniquely designed watercraft. Redeemer has a wide-open cockpit for easy maneuverability, and the head down below, which is accessible using an electric lift, is specially designed for wheelchair accessibility. 
Guests only need to bring themselves and any personal items, such as sunblock. Fish Redeemer provides all the fishing equipment. No angling experience is necessary. Team members with many years of experience will be onboard to show and teach everything groups need to know.
Redeemer departs from St. Jerome's Creek at Taylor's Cove dock in Ridge, MD, which is in St. Mary's county, near where the Potomac meets the Bay. The grounds and dock have been designed specifically for the needs and concerns of wheelchair-bound guests. Paths are graded and maintained for easy mobility.
Full or half day charters are available. Prices are kept very reasonable to open the opportunity to as many people as possible. Learn more at fishredeemer.org.