Fish For a Cure 2019 took place this past weekend on Saturday, November 2. Seventy six boats registered for the tournament and collectively raised $615,000, beating last year's donation of $500,000!! That is quite a spectacular increase from last year, and all donations benefit cancer survivorship programs at the Geaton and JoAnn Decesaris Cancer Institute at Anne Arundel Medical Center (AAMC).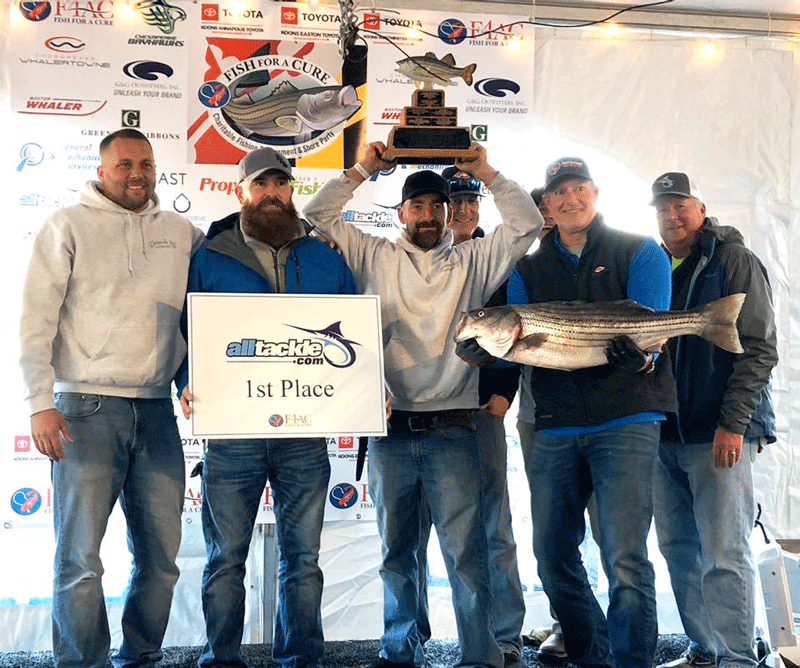 This was the third year that Team FishTalk/PropTalk participated, and we are always so thrilled to be part of such an amazing event. We want to thank everyone who made donations to our team, whether online or by attending ours Beers 'N Bucktails Fundraiser in October, and helped us to once again reach our fundraising goal of $10,000. Our team came in 21st place in the Captain's Challenge, having raised $10,125, and we came in sixth place in the Catch and Release division.
Fish For a Cure 2019 Top Fundraisers
1. 2019 Paul C. Dettor Captain's Challenge Winner: Alternating Currents - Heller Electric, Captain Brian Heller: $79,159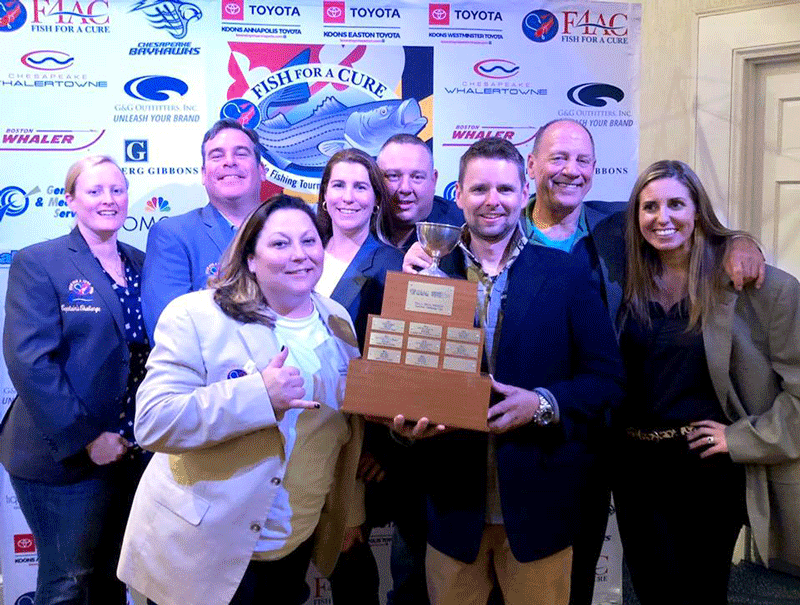 2. LaxFish, Captain Rich Bowen: $48,259
3. Team EGGHEAD, Captain Christopher Turner: $47,875
4. Just inTime, Captain Rob Schurr: $40,254
5. Lady Jen with Yorktel and Greenberg Gibbons, Captain Ken Scaturro: $31,201
Heaviest Rockfish
1. Chesapeake Bay Outdoors, Captain Damon Williams: 15.09 lbs., 33 inches
2. Dirty Martini, Captain Francis Hensley: 14.62 lbs., 34.5 inches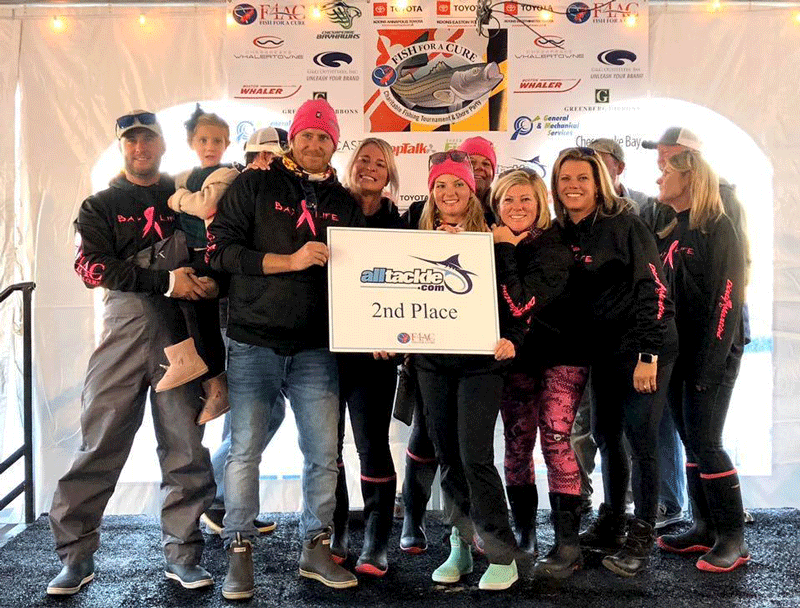 3. Just in Time, Captain Rob Schurr: 12.43 lbs., 31 inches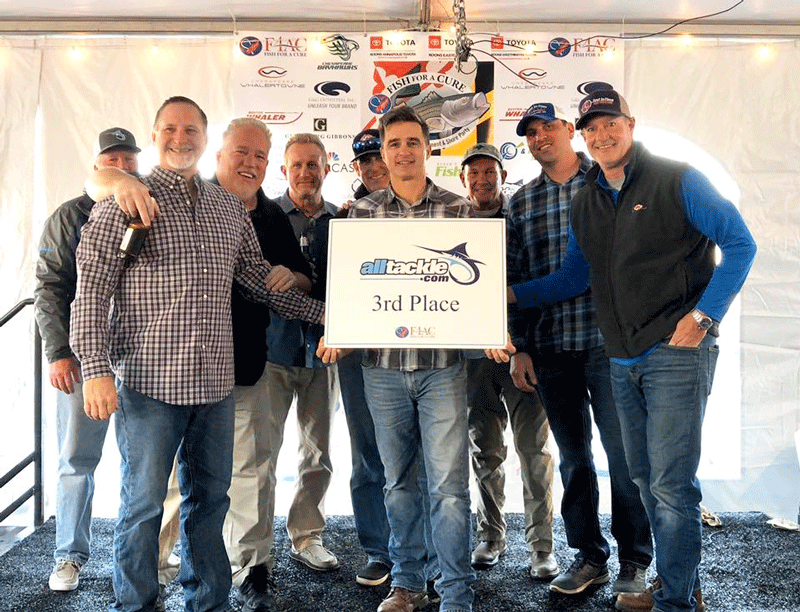 Heaviest String of Perch
1. Chesapeake Bay Magazine: 5 lbs.
Catch and Release Division
Longest length of three rockfish
1. Chesapeake Bay Outdoors, Captain Damon Williams: 91.25 inches
2. Susan's Boys/Fightin Fishin and Lovin Everyday, Captain Matt Baden: 78.5 inches
3. Strikezone, Captain Eric Milton: 70 inches
4. Leigh Family Dentistry on "Just a Gamble," Captain Jeff Leigh: 68 inches
5. CCA Maryland, Captain Nicholas Garrott: 67.75 inches
6. Team FishTalk/PropTalk, Captain Lenny Rudow: 65.5 inches
---