Has there ever been a better time for family boating?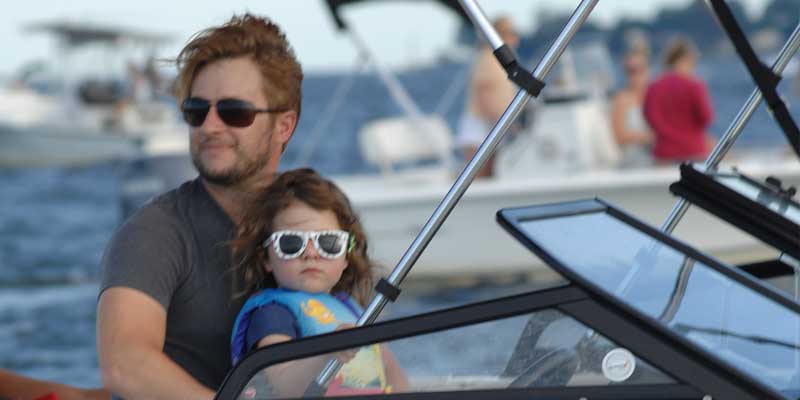 "I haven't seen this many boats out on the Bay since the 1970s," a Chesapeake native noted about the summer of the pandemic. Regional boat brokers are keeping very busy as a result. 
Sales director at Pocket Yacht, Tim Wilbricht, says, "The boat business right now is absolutely booming… People are recognizing the safest way to be on the water will be with their family. 
There are a lot of new boaters who'd been thinking they'd get a boat, but did not have time. Now their kids' soccer camp is canceled, so it's the perfect time. There are also people who wanted to upgrade their boats, but did not have the incentive to do so before. With this Covid crisis, they do."
Ken Comerford of North Point Yacht Sales says, "This time has made people to reevaluate what's important to them. We're getting a lot of families who are coming out to enjoy boating and a huge number of first-time boat buyers."
You still have a few weeks until Labor Day to enjoy this summer boating blitz with your loved ones on your faithful—or brand new—family boat. Here are some thoughts on how to spend it well:
Tame the three Hs.
The hot, hazy, humid days of summer are upon us, so do what waterskiers and wakeboarders always do: get up early and take advantage of the cooler air and flat waters.
Avoid nettles.
We've heard reports of jellyfish as far north as the Severn River in Annapolis, so head north for your boating whenever possible. As Upper Bay boaters know, nettles like salinity, so the fresher the water flowing into the creek, the less chance of encountering jellies. Another option is to invest in a Nettle Net Boat Pool (nojellyfish.com) to carry around your own nettle-free zone with you.
Plan a treasure hunt.
Plan a trip to a beach where the kids must find a shell, a cool looking stick, or crab or oyster shells. Plan to pass by significant landmarks, such as a lighthouse or flagpole, where they must identify a specific feature.
Refer to Books and Apps.
Find fish and bird identification books and apps so that your young crew can look up the birds and fish they see along the way. The Audubon app for bird identification comes recommended by experienced family cruisers. You will also want to download the DolphinWatch app so that you can report dolphin sightings up and down the Chesapeake.
Navigate together.
If you laminate a chart of the area you go to by boat, you can teach your children or grandchildren to identify things on the chart and even let them color on it. It's good training for when they get older and can actually help navigate.
Savor the sunset.
After a sweltering August day, few things are more satisfying that that moment when the sun sets and the temperature goes down a bit. Plan to do this on your boat at your favorite sunset spot. Just be sure that your navigations lights are all working before setting out for your home dock.