September and October bring to the Chesapeake Bay some of the best weather of the year, along with fall maritime fun. Here are several of the many autumn gatherings in the Chesapeake region.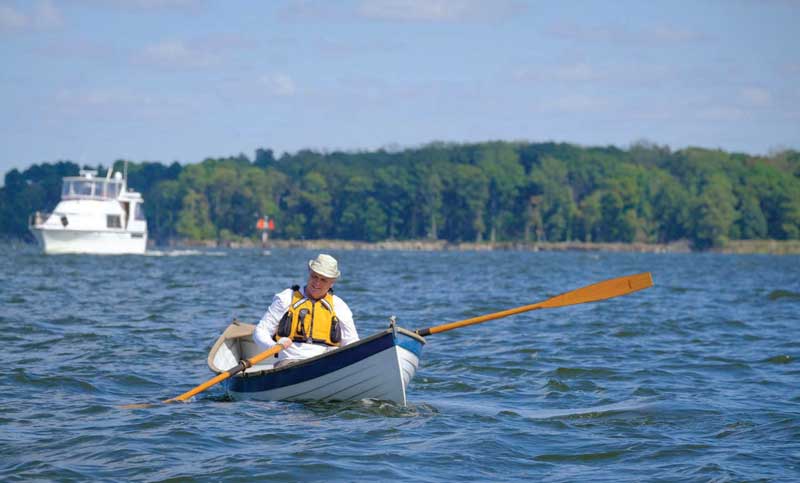 Celebrate World Maritime Day Saturday, September 25 from 10 a.m. to 5 p.m. at Nauticus and the Battleship Wisconsin in Norfolk. Take part in interactive STEM activities, operate an underwater robot in a mock harbor inspection, watch a demonstration on how ships get replenished out at sea, learn about modern piracy, meet maritime career professionals, and more. Registration for the Family Build-a-Boat and Regatta Workshop closes September 18. Purchase of general admission tickets required. 
The Mid-Atlantic Small Craft Festival takes place October 1-3, from 9 a.m. to 5 p.m. at the Chesapeake Bay Maritime Museum. This is one of the nation's largest gatherings of small boat enthusiasts and unique watercraft. Hundreds of amateur and professional boatbuilders and enthusiasts come from all over the region to display their one-of-a-kind kayaks, canoes, and other traditional small craft, such as sailing skiffs, rowing shells, paddle boats, prams, and one-of-a-kind boats. 
Virginia Children's Festival happens Saturday, October 2 from 10 a.m. to 3 p.m. at the Town Point Park in downtown Norfolk at the waterfront. Admission price is $5, free for children aged one year and younger. Educational booths, music, crafts, hands-on activities of all kinds, shows, and cultural events all geared to the kids! 
FallFest on Main Street in Rock Hall, MD, takes place Saturday, October 9. Come enjoy music, vendors, oysters, and more. This festival has morphed into a full day of food and fun for everyone. Raw oysters are shucked by local waterman and fried oysters will be piled high. 
Patuxent River Appreciation Day Saturday, October 9 from 10 a.m. to 5 p.m., followed by the River Party from 5 to 7:30 p.m., featuring the band Wylder followed by Robbie Boothe. This annual festival, held at the Calvert Marine Museum in Solomons, MD, creates awareness, recognition, and promotion of the economic, social, recreational, cultural, and historical impact of the Patuxent River and the basin through which it flows. No admission or parking fees, free boat rides, children's activities, and live music. 
Captain Avery Museum's Oyster Festival takes place October 16 from 12:30 to 5 p.m. Featured performers are The Eastport Oyster Boys! Don't miss the $5000 raffle. 
The U.S. Oyster Festival in Leonardtown, MD, takes place October 16-17 from 10 a.m. to 6 p.m. Enjoy oysters served up just about every way imaginable. Watch as the greatest oyster shuckers in the nation race to become the U.S. National Oyster Shucker. See who can make the best oyster dish with the U.S. Oyster Cook-Off. 
Chesapeake Bay Maritime Museum's OysterFest Saturday, October 30 from 10 a.m. to 4 p.m. features oysters served a variety of ways, craft beer and spirits, live music, scenic river cruises aboard Winnie Estelle, an oyster stew competition, and oystering demonstrations. Family activities include a scavenger hunt, face painting, and a chance to build a take-home model boat for $3. The Chesapeake Bay Retriever Relief and Rescue club will also present retriever demonstrations.