Maritime Applied Physics Corporation (MAPC) recently sent us this news regarding their new Diesel Work Sport 6.0 (DWS 6.0), a high-speed aluminum commercial and recreational boat designed and built in Baltimore, MD. Incorporating responsive handling, sporty performance, and efficient diesel propulsion, the DWS 6.0 makes the most of technology to provide owners with control, luxury, and accessibility.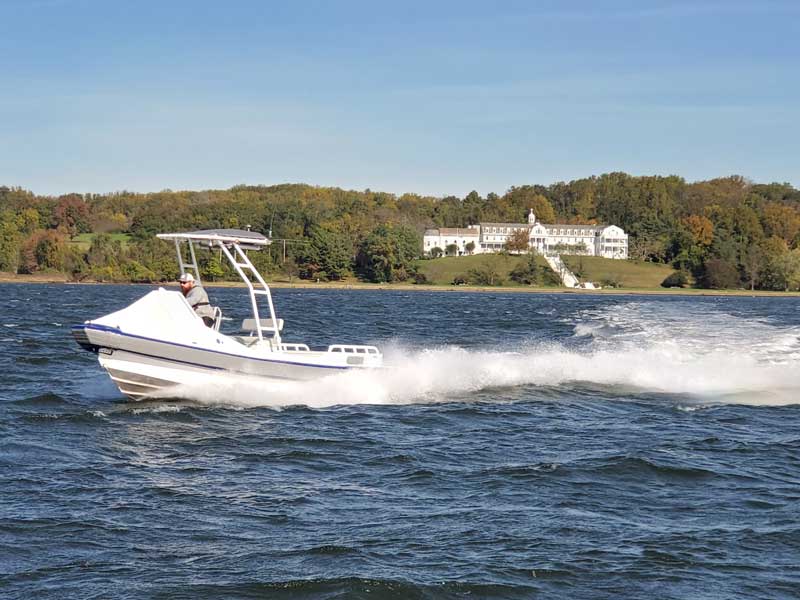 After a tweet from Volvo-Penta advertising MAPC's integration of their Volvo D3 Diesel Engine for MAPC's diesel powered very small unmanned surface vessel, Inboard Diesel Service of Martinique commissioned them to build a new boat ultimately designed for the yacht tender market. The diesel power provides safe, convenient refueling from a yacht's main tankage as well as significantly improved fuel economy for increased operating range.
Optimized to assist Inboard Diesel with waterborne service of yachts in the eastern Caribbean, the DWS 6.0 comes with a standard payload capacity of five persons or 1000 lbs. The innovative hull design provides a smooth ride with enhanced maneuverability and stability, capable of handling open ocean seas. The spacious cockpit comes with ergonomic Air-Shock Mitigating seating from Zodiac MilPro with up to nine inches of travel to soak up wave impacts while running at high speed. 
Storage is plentiful in this six-meter design, with about 130 quarts capacity beneath the two-seat bench. A custom fabricated aluminum arch and soft-top sunshade provides full shade for the operator and can extend aft to provide shade for passengers.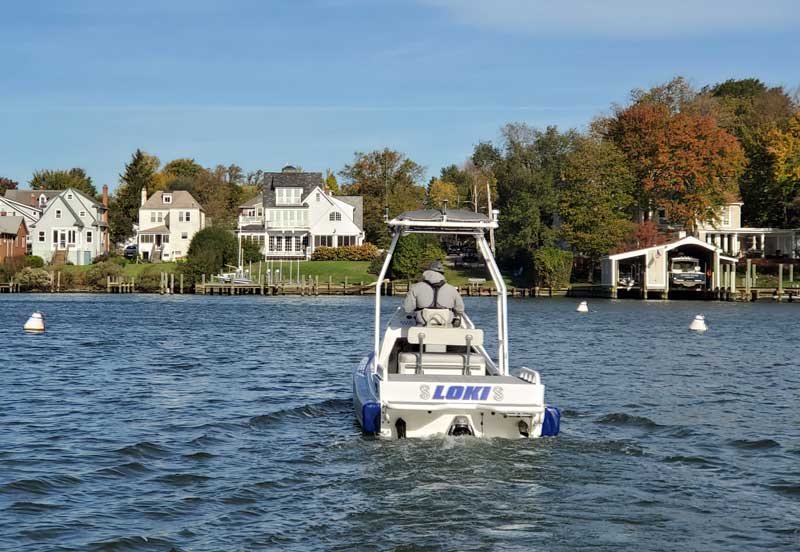 The deck treatment from SeaDek is installed on all walking surfaces, the gunwales, and the swim platform.  A range of color, texture, and pattern options are available. 
The boat is outfitted with a full complement of integrated electronics including Volvo's Glass Cockpit display with chartplotter, engine data, depth sounder, and audio entertainment controls. A VHF radio and AIS transponder are also integrated into the electronics suite for safety and communication with other vessels. 
Frank Agren, owner of Inboard Diesel Service and long-time Martinique resident, had this to say about his new boat: "DWS 6.0 is the best suited vessel to visit customers on remote moorings in the service area, designed through the research of seaworthiness and unhindered driver vision. Sea trials have been very promising so far, confirming the quality and performance added by VP engines."  Inboard Diesel will take possession of the vessel within the next month.