The 72nd National Hard Crab Derby parade and crab skiff races were held on Saturday, August 30 in Crisfield, MD. Participating crab skiffs were Rock My Fish, Down Necker II, Fiddler on the Bay, Swamp Rat, After Hours, Slippery Eel, and Capt. Lawse.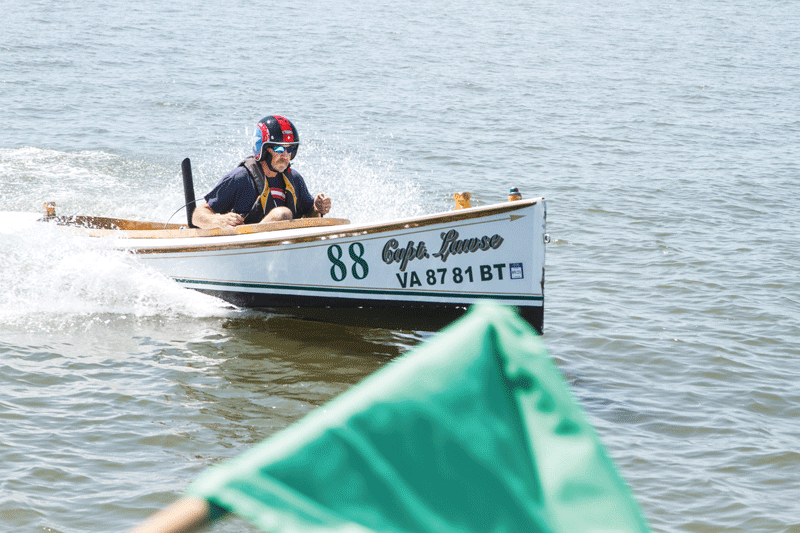 In race one for the Lawson Tyler Plate, Bernie Bean had the field covered with Tuffy Garrett in Swamp Rat in second and Joe Strohmer in Rock My Fish finishing third. In race two for the Dickey White Cup, Ralph Justice in Slippery Eel held off a hard charging Bernie Bean to take the win. Tuffy in Swamp Rat finished third.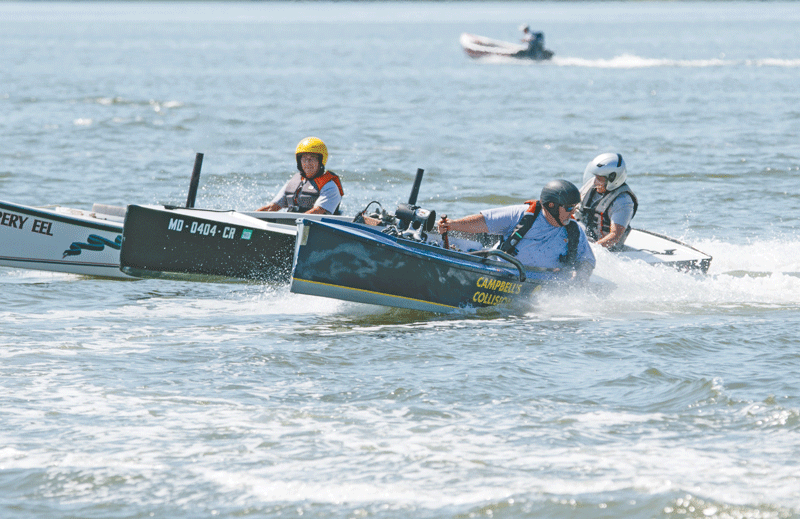 Our trophy presenters representing the Miss Crustacean pageant were Madison Clayton, first runner-up, and Megan Tull, Miss Congeniality. For more information, visit the Smith Island Crab Skiff Associaton page on Facebook.