Among the many claims you could make about 2020, in the boating industry it was a year of incongruity. On one hand, there was clear evidence of a pandemic "boating boom," more families boating together, and more boats on the Chesapeake on weekends than we've seen since the 1970s (NMMA reported U.S. boat sales reached a 13-year high in 2020).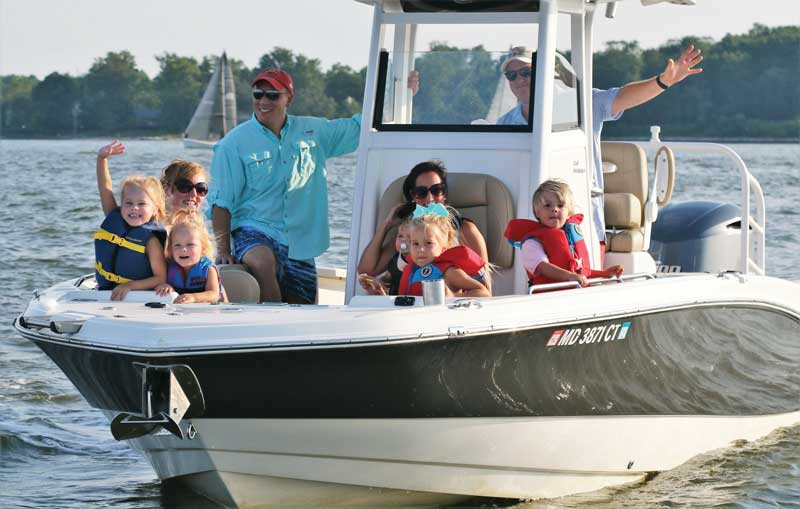 Anyone who was lucky enough to stay healthy and go boating felt like all days on the water were amazing—and they were. Friends would say, "This must be the best year ever for boating… right?" When it came to the business of boating, no.
"It was the most stressful year you could ever have," says Riverside Marine president Dave Baumgartner. "We couldn't hire our part-time staff in or bring in some of our summer staff, so we were a few employees short in a busy year."
He commended his staff for doing a terrific job taking care of customers despite the shortage of help at his family-run Essex, MD, facility. When it came to boats, he says, "We had more buyers than we had inventory… Factories were shut down, so boats were slow to come in—they couldn't get parts because everything was shut down." 
Baumgartner's comment about the supply chain slowdown echoed what we heard and reported over the summer from regional boatshops. The word "frustrating" came up often, as it did with PropTalk staffers waiting on boat parts. 
Cathy Bramble, president of Tolchester Marina in Chestertown, MD, says, "Last year was challenging for everyone. I think people felt comfortable boating, and I understand there were a lot of boat sales. The biggest challenge for us was that people were not allowed to dance (at the on-site Shanty Beach Bar) per the directive from the governor's office. That was difficult. People come here to hear music and dance, so it went against the grain. The restrictions were tough, with correct spacing of tables and such."
As per Tolchester's service department, Bramble noted that engine parts seemed particularly hard to get and that shortages weren't just for marine supplies. She says, "There were liquors and beer that were hard to get, too."
Although at press time, in Maryland, Virginia, and Washington, DC, we were experiencing worse outbreaks than in mid-summer 2020, there were nuggets of positive news: Covid vaccinations were underway with more to come. Spring was on the horizon. Boating businesses were gearing up for another busy season on the water, perhaps with similar challenges to 2020 on the way.
2020 was far from "the best ever," says Baumgartner. "2021 is shaping up to be a great year for us; hopefully it will be the best ever."  
Bramble adds, "We're trying to stay optimistic for 2021 and hoping for some normalcy, a bit of fun, and lightheartedness."
At PropTalk advertising sales are up, and our team—however much we miss seeing each other daily—has adjusted to most of us working remotely with effective systems in place to keep the magazines humming. We're looking forward to warmer days for socially distanced backyard meetings, and of course, to get out on the water. Let's stay healthy to make the most of those days when they arrive. The best is yet to come.