We know winter is tough, but there are a ton of upcoming Chesapeake region spring festivals to get you excited for warmer weather. Mark your calendars, and find more events at proptalk.com/calendar.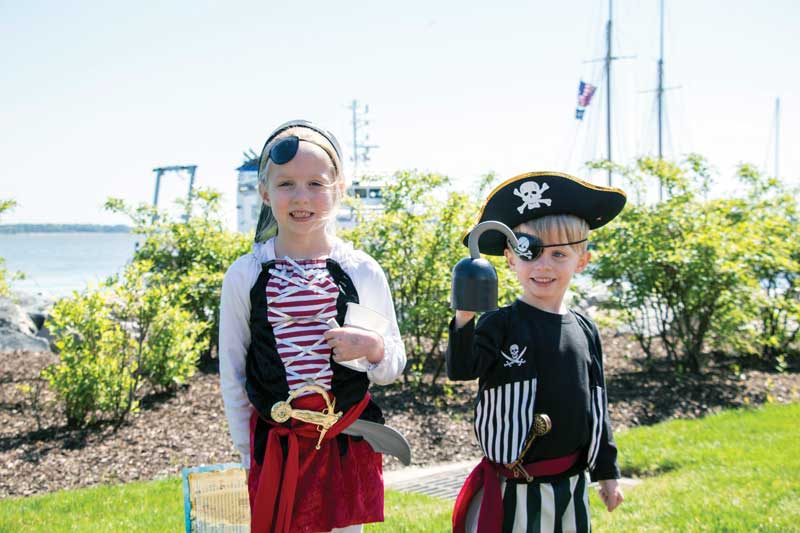 Eagle Festival: March 11 at Blackwater National Wildlife Refuge in Cambridge, MD. This year's festival returns to an in-person format with live birds of prey programs, refuge tours and eagle prowls, children's activities, and more. 
Maryland Day: March 31-April 2. Celebrate Maryland's birthday weekend! Enjoy 60 events at historic homes, museums, and cultural sites in Annapolis and Anne Arundel County all weekend with free and $1 admission. 
Eastern Shore Sea Glass & Coastal Arts Festival: April 22-23 at the Chesapeake Bay Maritime Museum in St. Michaels, MD. This event brings artisans and craftspeople—many from the local DelMarVa area, and others traveling from as far away as New England—who will exhibit and sell coastal and sea-glass related jewelry, home décor, art, and more. 
Earth Day, Our Future Planet: April 23 at Elk Neck State Park in North East, MD. Stop by the nature center to pick up an Earth Day kit, and then enjoy a self-guided walk through the park. Look for local flora and fauna with a scavenger hunt sheet and pick up any litter you may encounter along the way. To earn a stamp of appreciation for your participation on Earth Day, visit the nature center with your completed scavenger hunt and collected trash. Day use fees waived for Earth Day participants.
All About Maryland Festival: April 29 at Gunpowder State Park (Hammerman area) in Chase, MD. Featuring a live demonstration crafter village; butterfly exhibit; crab cake challenge; "Taste of Maryland" vineyard, brewers, and distillers garden; classic car show, and children's activities. 11 a.m. to 4 p.m. Free parking and shuttle, $10 admission at gate (ages five and under are free). 
Pirates Invade Yorktown: April 29-30 in historic Yorktown, VA. Step back into the golden age of piracy as Riverwalk Landing and the Watermen's Museum are invaded by seafaring marauders. Enjoy live blacksmith demonstrations, explore a pirate encampment, sing along to sea shanties, take part in a town-wide treasure hunt, witness exciting cannon demonstrations, and learn lessons and legends from pirates' lives in the 17th and 18th centuries. 10 a.m. to 5 p.m. daily; free.
Solomons Maritime Festival: May 6 at the Calvert Marine Museum in Solomons, MD. The event includes the Antique Boat and Marine Engine Show which features exhibits from collectors of antique and classic boats and vintage marine outboard and inboard engines. Learn how to make traditional stuffed ham, watch demonstrations on how to shuck oysters like the pros, enjoy local music, see Chesapeake Bay retrievers in action, watch model boats skim the waters of the boat basin, and talk with traditional crafts people as they demonstrate their skills. Free 30-minute cruises on the Wm. B. Tennison. For the kids, there will be toy boatbuilding and more. 10 a.m. to 4 p.m.; free. 
Blues, Brews, & BBQ Festival: May 6 in historic Yorktown, VA. Sample more than 30 local craft beers, dig into some amazing BBQ (available for purchase), and listen as some of the best blues musicians in Hampton Roads and beyond take the stage at Riverwalk Landing.
Chestertown Tea Party Festival: May 26-28 in Chestertown, MD. Celebrating colonial resistance to British rule with reenactments, a parade, heritage village, raft race, wine and beer festival, performances, local fare, 5K and 10K mile run, local fare, and more.