Among Middle Bay boaters, the Kent Narrows waterway is a well-known and popular dock-and-dine destination. It's also the most direct water route between the Chester River and the Eastern Bay. Too shallow for most sailboats, The Narrows, as it's known to locals, separates Kent Island and the DelMarVa Peninsula.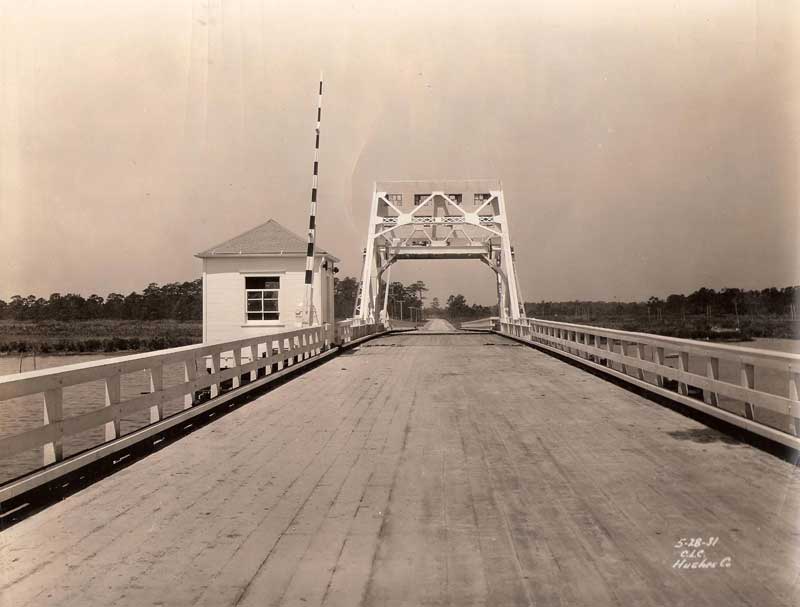 Today's boaters likely take for granted the channel and its dining- and recreation-related businesses, but years ago, this strait and its shoreline were very different. During the colonial era, the area was marshy, with one area so shallow that it was commonly called "The Wading Place." As the population on the Eastern seaboard grew, the seafood industry flourished, and numerous oyster houses and seafood packing houses popped up along the western shoreline, ready to receive the bounty of the Bay, brought in by local watermen.
In Colonial times, a small ferry crossed the waterway. A causeway, which blocked boating traffic, was built in the 1820s. It was constructed from locally sourced materials, such as logs, stones, and shells. Some 50 years later, that primitive causeway was removed, the channel was dredged, and a wooden bridge was erected. Railway bridges over The Narrows were constructed beginning in the early 1900s. The original wooden bridge that had been built in the late 1800s was replaced around 1930, and in 1952 a large drawbridge, which still stands, was erected—probably in response to increased vehicular and marine traffic. 
Today most cars travel over a massive six-lane bridge that was opened in 1990. In 2011, the nearby 1952 drawbridge was officially dedicated as the Waterman's Memorial Bridge.