The Chesapeake Bertram Rendezvous returns on September 18 at Higgins Yacht Yard in St. Michaels, MD—a great chance for Bertram Yacht owners to get together and catch up. The event is like a classic car show, where owners and their guests walk the docks and learn about each other's boats. Owners from all over the Chesapeake Bay have previously attended, folks from as far north as the C&D Canal and as far south as Virginia.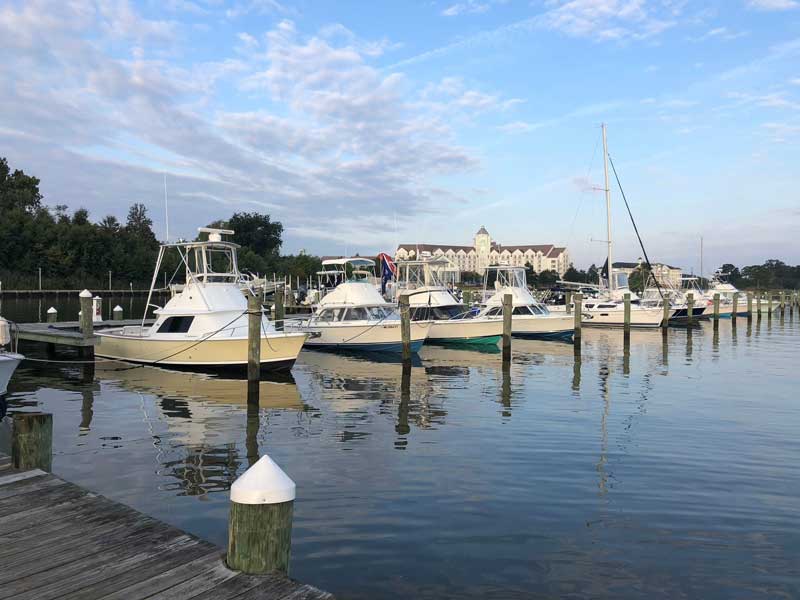 The first annual rendezvous took place in 2019 at the Cambridge Hyatt with 22 boats and a handful of owners who also joined by car. Currently we have 24 boats registered for this year's event, with a goal of at least 30. Previously, we've handed out official Bertram swag for all the attendees and hosted a raffle for some additional boating gear. This year, we plan to add a few more activities to the mix. 
All are more than welcome to stop by, see boats, and chat with the owners. We are really proud of the camaraderie amongst the owners throughout the event, and it's fantastic to see such a wide range of Bertrams all together. Boats can range from the early 1960s all the way up to 2021. Those interested in attending with a vessel can contact me at 
[email protected]. 
By Roddy Jabin