Ray Glenn, a board member of the Chesapeake Bay Chapter (CBC) of the Antique and Classic Boat Society (ACBS), is one of several Maryland boaters who's leading the charge to add more boat ramps in Anne Arundel County. Their combined efforts with the county led to a new free boat ramp at Solley Cove Park in Curtis Bay. It's a welcome addition to both paddlers and trailer boaters.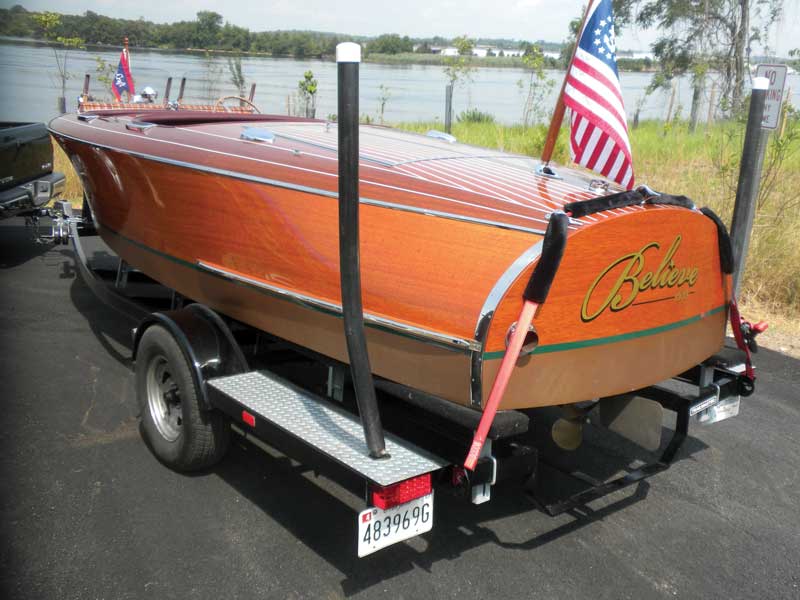 CBC member Chuck Warner along with Chris North recently brought their trailer boats to try out the new ramp. Chuck brought a fiberglass classic outboard and Chris brought Believe, a 1939 Barrelback Chris-Craft woodie. The CBC celebrates wood, fiberglass, and metal classic boats. 
Chuck commented that it's a nice ramp to use. It has a concrete ramp on one side and a beach to launch kayaks on the other. A floating pier also makes for easy access at the ramp. Plus, there's a large parking lot for trailered rigs and car parking at this new facility. Overall, the new ramp cost $2 million dollars. 
Nearby dock-and-drink bars include Duke's Tavern and the Ram's Head Dockside on Furnace Creek. For owners of Anne Arundel County's 14,000 trailered boats, a new free ramp is very welcome.
The specific location of the new ramp is on Curtis Creek, off the Patapsco River, across from the Coast Guard Yard. 
We hope more ramps are in the works. The County's director of Parks and Recreation, Jessica Leys, says "Boating is in high demand, so providing more access to our waterways is a priority." Learn more about ACBS-CBC at chesapeakebayacbs.org.
By Chris "Seabuddy" Brown