There's a new event in the local boat show scene: The Chesapeake Bay Boat Show, which will unfold January 21-23 at the Maryland State Fairgrounds in Timonium, MD. 

Details and Tickets:
What: The Chesapeake Bay Boat Show
Where: Maryland State Fairgrounds: 2200 York Road, Timonium, MD
When: Friday, January 21, 10 a.m. to 8 p.m.
            Saturday, January 22, 9 a.m. to 8 p.m.
            Sunday, January 23, 9 a.m. to 5 p.m.
Parking: Free
Tickets: Adults: $10
            Children ages 12 and under: free
            Military and first responder discount: with ID-$7; in uniform-free
More information: thechesapeakebayboatshow.com
Start the year with something new 
The show will run Friday, Saturday, and Sunday inside the fairgrounds' "Cow Palace" off York Road, just north of Baltimore. Presented by the Marine Trades Association of Baltimore County, the spectacle will offer new boats and marine equipment sales, as well as educational seminars, and more, all in a socially responsible atmosphere.
Inside the large, heated, and well-lit Cow Palace you'll find more than 150,000 square feet of boating bliss. Don't let the building's name fool you. Organizers say the structure has been updated to make it suitable for all kinds of events, not just the bovine variety. More than 20 dealers and 50 exhibitors will fill the large space, with products for new and experienced boaters. Bring the whole family. Strollers are welcome, and food and beverages will be available for purchase. In the afternoons, enjoy music in the dining area. Cool door prizes will be awarded all three days.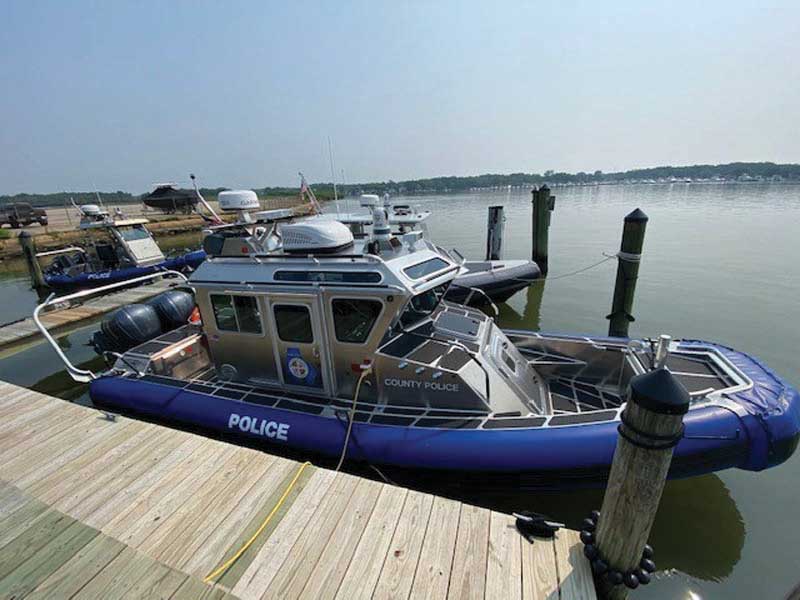 Life on the water is better
"We've designed this show to be hands-on and family-friendly," says Brian Schneider, president of the Marine Trades Association of Baltimore County and one of the show organizers. "Everyone should come to the show and learn why life on the water is better. There's plenty of free parking, and we think attendees will really like the Timonium location."
David Baumgartner of Riverside Marine is very excited about the new event and explains, "This show is being put on by Maryland boat dealers to showcase the local boating lifestyle, boost the local boating community, and give a jolt to the Maryland economy. All the boat dealers will be from Maryland. For buyers this means that down the road it will be easy and convenient for them to bring their boats in locally for servicing. Local dealers want to build relationships with their customers."
Boats, boats, boats!
Boat shows are ideal places for serious shopping or just to begin dreaming. The range of boats will be wide. Among the models, attendees will find fishing vessels, performance craft, ski boats, cabin cruisers, and more. There will be plenty of price points on display for boaters of all types and with varying budgets. Attendees will be invited to get on the boats, subject to dealer restrictions. Dealers and brokers will be available to answer questions and assist in your hunt for your perfect vessel.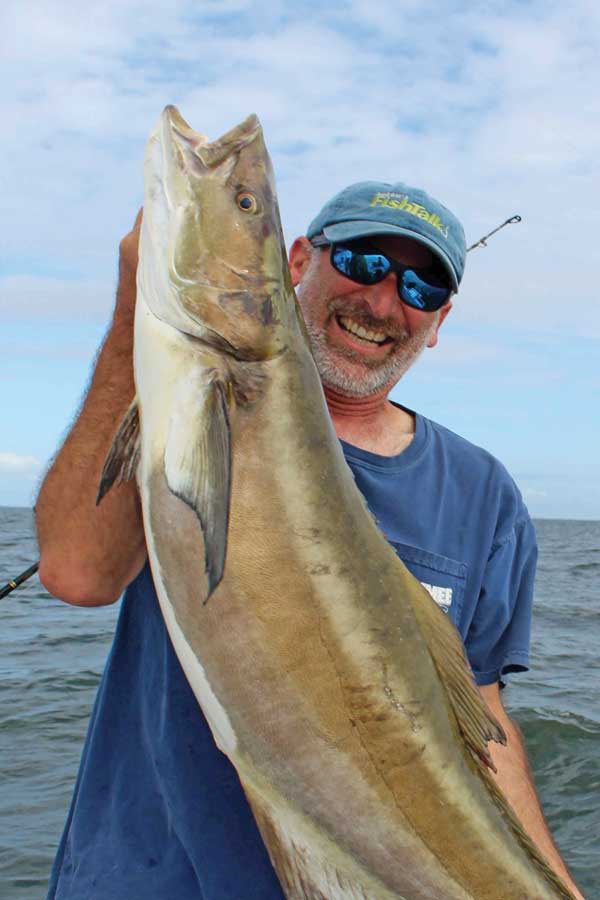 More cool stuff
In addition to the boats, other boating- and marine-related exhibitors will be on-site to help enhance your boating experience. Check out the latest marine equipment, visit the classic boat display, and at the fishing simulator pretend you are fighting to land a whopper. Kids will love seeing the Bowley's Quarters fireboat and Baltimore County marine police boat. 
Seminars
Visit the Chesapeake Bay Boat Show website for more detailed descriptions on the seminars and speakers. 
Friday, January 21:
5 to 6 PM: Catching Cobia on the Chesapeake Bay by Lenny Rudow
Saturday, January 22:
10 to 11 AM: Trolling for Tuna Offshore by Capt. Chris Little
12 to 1 PM: How to Catch Snakeheads by Eric Packard
2 to 3 PM: Fishing for Flounder and in the Bay at OC by Scott Lenox
4 to 5 PM: 10 Light Tackle Jigging Tips for Rockfish by Lenny Rudow
Sunday, January 23: 
10 to 11 AM: Small Boat Offshore Tactics by Steve Wagner
12 to 1 PM: Light Tackle and Fly Fishing for Rockfish by Tom Weaver
2 to 3 PM: LT Tricks from 4000 Plus Trips by Capt. "Walleye" Pete Dahlburg
4 to 5 PM: State of Fisheries in the Chesapeake Bay and the Angler's Role in Conservation by David Sikorski and Bryan Gomes
Five Boat Buying Tips
How will you use the boat? Day trips, fishing expeditions, weekend getaways?
Determine your budget: Be realistic and don't forget to factor in fuel costs, storage, maintenance, and insurance costs.
Looks at plenty of models: This is what makes boat shows fun. Climb aboard lots of boats and compare. Do some Internet research too.
Consider a sea trial: Ask about taking a test ride
Crowd source: Ask about owners' groups or talk to boaters with similar models for some real-life advice on strengths and weaknesses, pluses and minuses of various models.
Consider a broker and surveyor: Professional help ensures you find the right boat for your and that you really understand what you're getting.
For more details on the show and to purchase tickets, visit thechesapeakebayboatshow.com.
---
Baltimore Boat Show Postponed One Year
The Baltimore Boat Show, originally scheduled for January 20-23, has been postponed to January 26-29, 2003, following months of analysis and conversations with exhibitors. Show organizers state the decision was based, in part, on date availability, supply chain disruptions, and historically low market-specific boat inventory. Updates may be found at baltimoreboatshow.com.