Maryland Day commemorates the formal founding of the colony of Maryland, when the newly arrived colonists erected a cross on St. Clement's Island, offered prayers, and took "possession of this Countrey for our Saviour and for our soveraigne Lord the King of England." According to one of the three versions of Father Andrew White's account of the voyage of the Ark and the Dove, this event took place on 25 March 1633/34 at the colonists' first landfall in Maryland.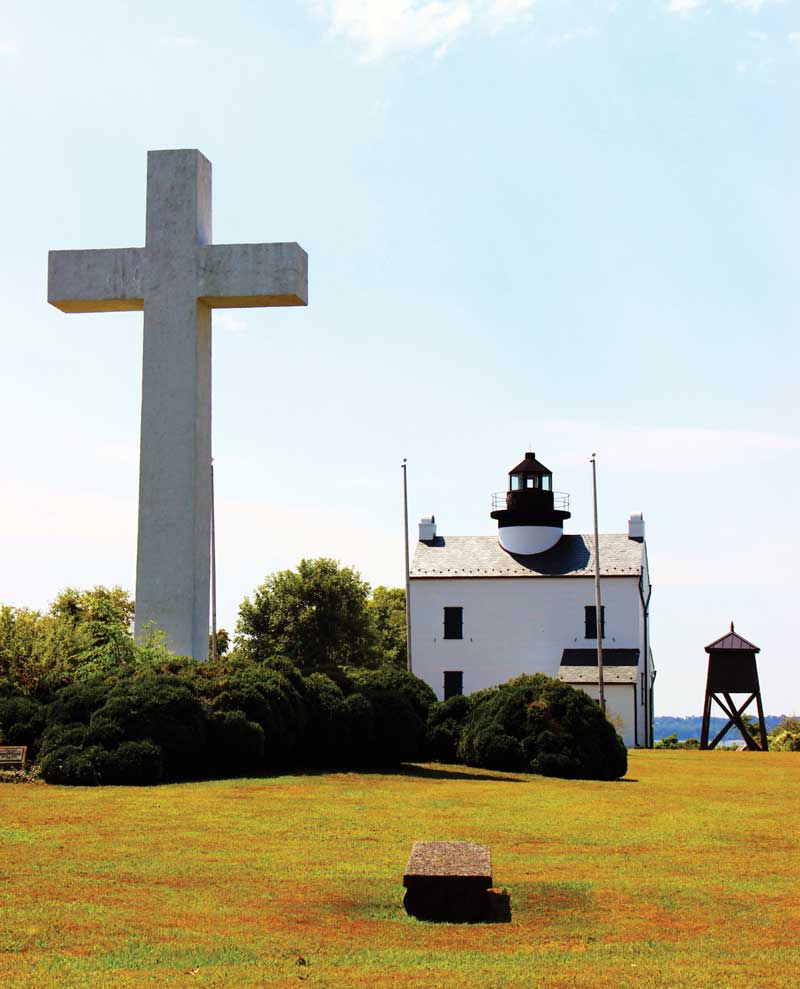 After consulting with the "Emperor of the Paschataway" and the "King of Yaocomoco," Leonard Calvert, governor of the colony, negotiated the purchase of land on a nearby tributary of the Potomac River. This became the site of St. Mary's City, the colony's first settlement. Marylanders began observing Maryland Day in 1903, when the State Board of Education designated it as a day to be devoted to the study of Maryland history. In 1916 the General Assembly authorized the celebration of Maryland Day as a legal state holiday.
This year's celebrations take place the weekend of March 25-27, 2022 with events around the state. At Historic St. Mary's City, the outdoor living history sites will be open from 10 a.m. to 4 p.m. March 25 and 26, along with outdoor exhibits, family crafts, a book signing, and a Maryland Day ceremony at 1 p.m. on Saturday, March 26. For more details, visit hsmcdigshistory.org/events/maryland-day.
On March 25 the St. Clement's Island Museum in Coltons Point, MD, will host Maryland Day celebrations from 10 a.m. to 5 p.m. with free admission to the museum all day, free water taxi rides, a commemorative mass on St. Clement's Island at 11 a.m., an official ceremony featuring guest speakers from 2 to 3 p.m., and more. A food truck will also be on-site all day. This event commemorates the first landing of the colonists on St. Clement's Island. It marks the meeting of the local native people—the Piscataway—and the Englishmen, as well as the beginning of what was a long and sometimes difficult relationship between the two cultures. Find more details and updates at facebook.com/SCIMuseum.
In Annapolis and Anne Arundel County you can find a full list of events by day at marylandday.org/eventscalendar. Some of the highlights include free admission at Historic London Town and Gardens, free admission at regional Maryland parks on Maryland Day weekend, the Pride of Baltimore II will be docked at Annapolis City Dock on Saturday, a Maryland Day flag raising ceremony 10 a.m. March 26 at Susan Campbell Park at City Dock in Annapolis, and more.