Boating clubs, we want to hear from you! Proptalk's Club Notes section is designed for boating, paddling, and watersports clubs to share their news.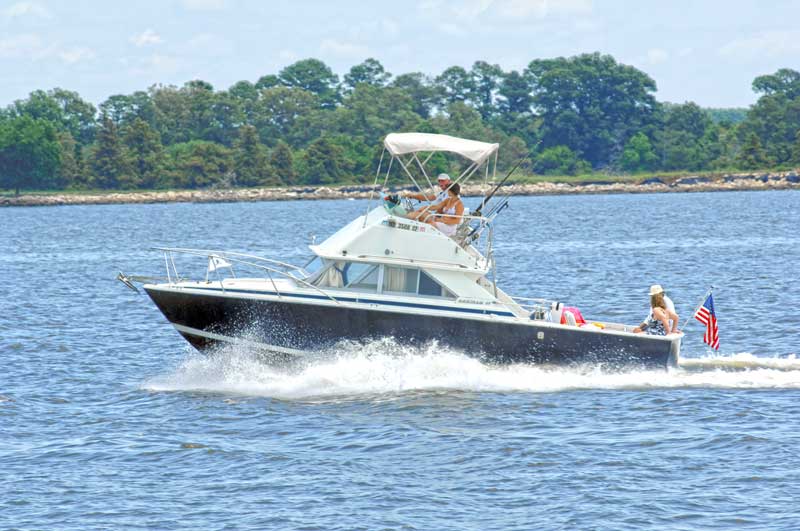 We welcome club and association submissions that detail interesting club events and activities. Many Chesapeake Bay clubs and associations tell us about their cruises, shore parties, Zoom get-togethers, trips to far-flung destinations, and holiday gatherings. The Club Notes section is one way to share the benefits of club membership and to attract new members. Does your association's membership share cruising ideas, maintenance tips, or boat handling tips? Tell us about it. Perhaps your club sponsors educational opportunities. If they are low-cost and open to the public, you may share them here.
Many different types of organizations share their news in this section. They include the Coast Guard Auxiliary, Power Squadrons (America's boating clubs), owners' associations, regional groups, and clubs that enjoy certain types of on-water activities, such as model boats, vintage or classic boats, water skiing, paddling, and others.
Some of our most interesting submissions are profiles of standout members. Does your membership include an individual who has exhibited extraordinary dedication to the group or community? Do you have a member with special skills or who has had remarkable life experiences on the water? Often these submissions are 500 to 600 words. You may send in a write-up or send us the member's name and contact information, and we'll take it from there.
Submissions are due on the 25th of the month. For example, submissions received before November 25, would usually be for the January issue, which is distributed in mid-December. But don't worry too much about the timing, just reach out to us with your ideas, and we'll help. Please include one or more clear photos to go along with your text. Send all to [email protected].
---
For more cruising articles and past club notes, visit our Chesapeake Bay Cruising page.