About a year ago, brothers Russ and R.J. Breuninger decided to form the Brothers Racing Team. And while they are new to the professional powerboat racing scene, they are no strangers to the need for speed.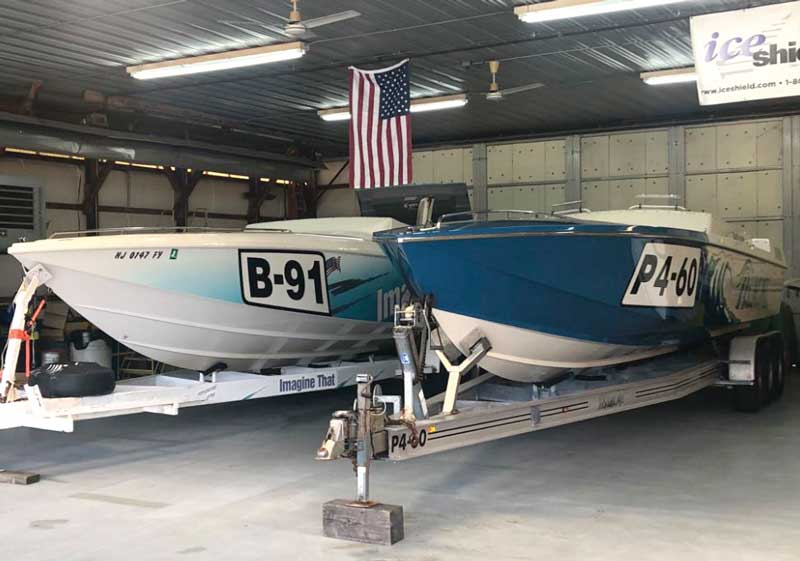 Based in central New Jersey, Russ says, "Before we were born, our parents spent every weekend on the Bay, and they made sure we grew up at the shore. We've spent the past 40-plus years on the water, and our parents made sure we had boats, and learned how to correctly run them."
Russ and R.J.'s first experience with race boats came in the form of family friend Artie Koller who owned the race boat Fast Company. As kids they would wax the boat just to get a ride, and from then on, they were hooked.
In 2012, R.J. opened Apex Marine Services, a marine management company, and he soon found that he did not get the same pleasure out of pleasure boating as he did with race boats. "I wanted to go faster and faster," recalls R.J. "So, I got a race boat, and, due to our competitive nature, my brother got one too."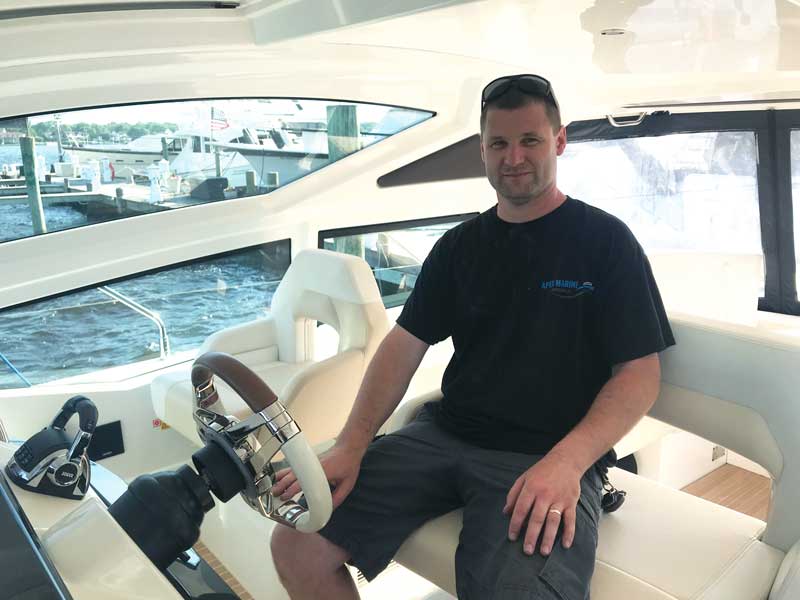 For about four or five years, Russ and R.J. had their eyes on two very specific boats, because as Russ says, "There are not that many race boats out there. You have to either go find an old race boat and restore it or find a pleasure boat and convert it, but we did not want to do that."
Originally, they planned to purchase one or the other of these boats and then it became both. But it was a process, says R.J. Even though the boats were for sale it took time to come to an agreement with the owners that worked for both parties. But they had these boats in mind for a reason—they knew they were winners.
Tsunami is a 34 Sutphen, built in 1994. Russ says "she was designed and built for nothing but racing. She won the world championship in 1994, the year she was built, and her original owners won almost everything they ran in that boat. So, we know the hull is a winning hull; there's a pedigree about it."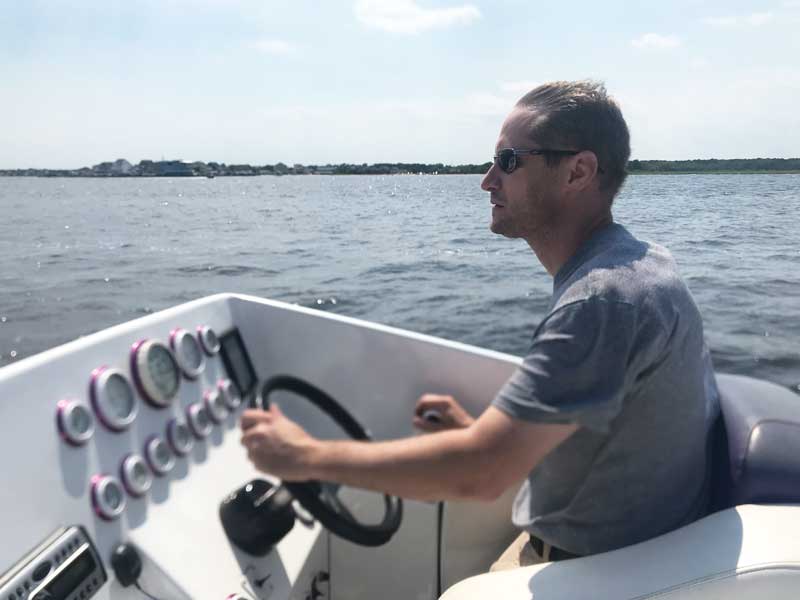 The other boat, Imagine That, is a 1989 32-foot Tempest Viper, and R.J. believes it to be one of the last Tempest Vipers out there. 
Once the boats were acquired, next came the painstaking process of replacing and rebuilding almost every aspect of each boat. Luckily, R.J. is a marine mechanic and Russ is an aviation mechanic. R.J. also comes from a background of drag racing and had extensive experience building his own engines.
"Not many people build their own engines," says R.J. "When we say we build our own engines, everything was truly designed and built by us." Both boats got brand new drivelines from pulleys to the props; blower motors for Tsunami and big cubic inch naturally aspirated motors for Imagine That.
One thing they do not plan to change however are the names of the boats. "The names are the same names as when they ran," says R.J. They also do not plan to change the original graphics. "The boats are going to stay the same. We see it as a way of preserving history, having them race as they originally looked. There's a nostalgia to it," adds R.J.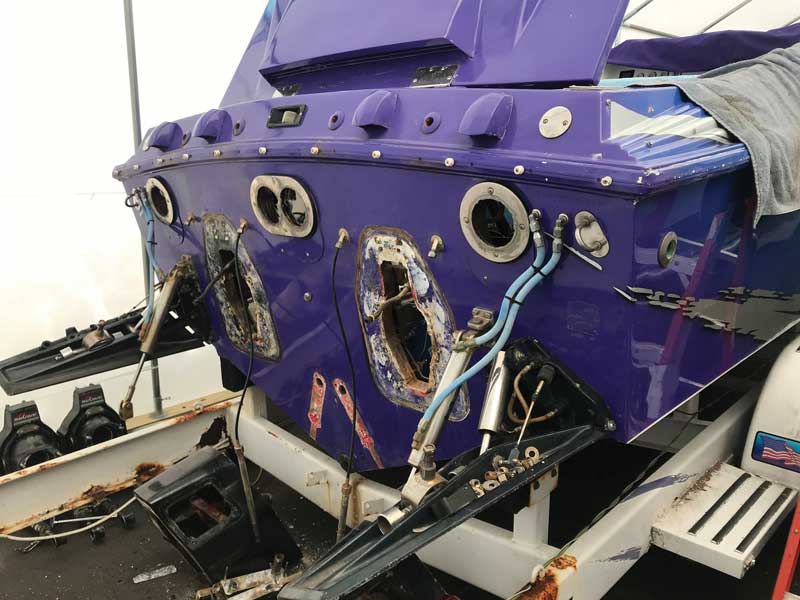 So, what's next for Brothers Racing, especially with the ongoing pandemic? Their plan is to have Tsunami ready for the OPA Point Pleasant Beach Grand Prix September 25-27 in Point Pleasant, NJ, and there's a possibility that it could be ready to run the Crystal Coast Grand Prix in Morehead City, NC, September 11-13, but that is yet to be decided. The hope is that Imagine That will be finished in time to run the World Championships in Englewood, FL, November 19-22.
Several race dates have already been pushed back, which at least has given Russ and R.J. more time to finish the boats, and more time for tweaking and testing. "Hopefully, the extra time will make us that much better," says Russ. 
In the end, a lot will come down to testing the boats and becoming familiar with them. For Russ, becoming familiar with a boat is key. He says, "Rather than racing the boat, you're more like wearing it. The boat becomes part of you."
Luckily, the brothers grew up around a Sutphen and already have a broad understanding of the hull design and how it will react in different conditions. They also have access to Gary Hartman who has been very successful racing Sutphens, and is always willing to help by sharing his knowledge. The next thing is just getting a feel for their particular boats.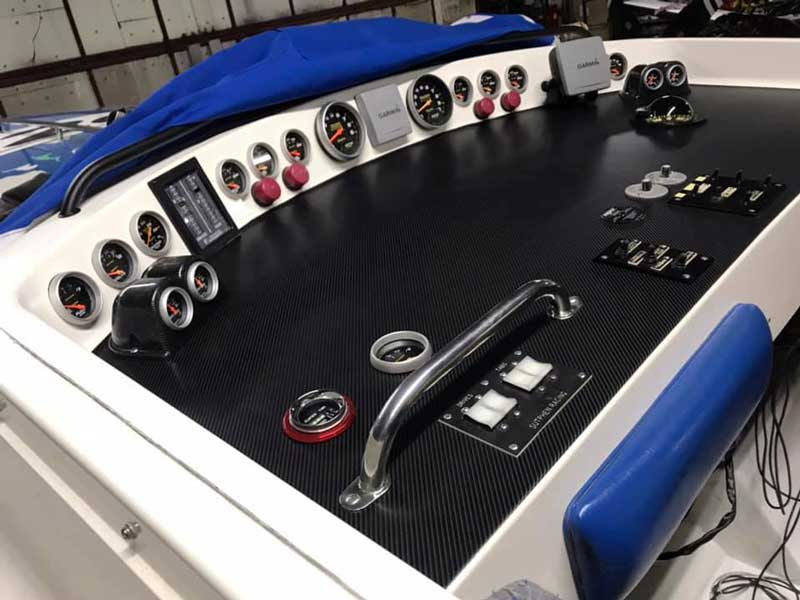 Another key preparation aspect is having a support group. Russ and R.J. have been in contact, almost daily, for years now with different racers, particularly Mark Henderson and Jay Wohltman, who have been invaluable resources. Mark is actually one of the people who convinced R.J. to get into racing in the first place, having him volunteer as a pace boat operator at the Point Pleasant Race a few years ago.
"They (Mark and Jay) have both been unbelievable. Without them and their support, we could not have begun this journey," says R.J. "They do a fantastic job of promoting OPA and are great mentors for new racers."
But despite the support and the extra time to complete necessary repairs, the waiting game is difficult. Russ says, "Everybody is excited to go racing but it is just not happening. I'm ready to go, and I've been ready for a long time. At the end of the day you either got it or you don't. And you've got to get out there and go racing."
You can follow along with the rebuild process on the Brothers Racing Facebook page. We wish them the best of luck in their new racing endeavor!