After retiring as an investment banker, Boatyard Bar & Grill owner Dick Franyo asked himself, "What can I do?" He'd always liked pubs. Since the boaters' favorite Marmaduke's Pub had closed on Severn Avenue in Annapolis in the late 90s, he said, "There seemed to be an opening for a Chesapeake Bay sailing, fishing, boating-type place. I did all these things and had grown up on the Bay." He also liked pubs and envisioned a place with a "cool vibe."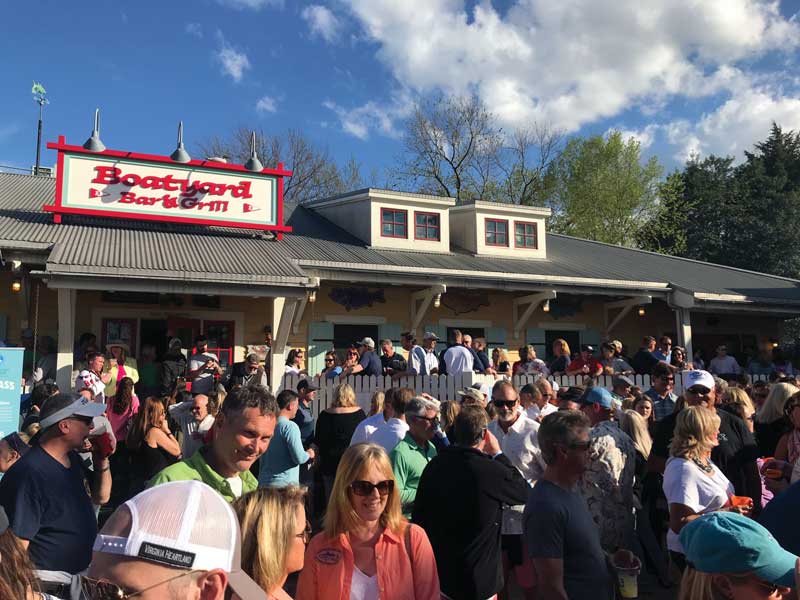 As Franyo planned his pub with an architect (to look like the inside of a Hinckley Bermuda 40 filled with fun boating pictures and memorabilia), he met with Mary Ewenson and Dave Gendell, co-owners of SpinSheet (four years before they launched PropTalk). The duo gave him ideas on what sailors and boaters wanted in a pub. Among other things, Gendell advised him to place shakers of Old Bay on each table and to film the Annapolis Yacht Club Wednesday night sailboat races to show at the bar afterward. 
In October of 2001, the Boatyard Bar & Grill on the corner of Fourth and Severn Streets in Eastport opened its doors. From the very beginning, Franyo wanted to host outdoor events. In the spring of 2002, he launched the Boatyard's signature Opening Day Fishing Tournament, a PropTalk reader favorite to this day. In addition to providing a fun tournament and lively parking lot party with live music, the event's proceeds benefitted regional waterfront nonprofits.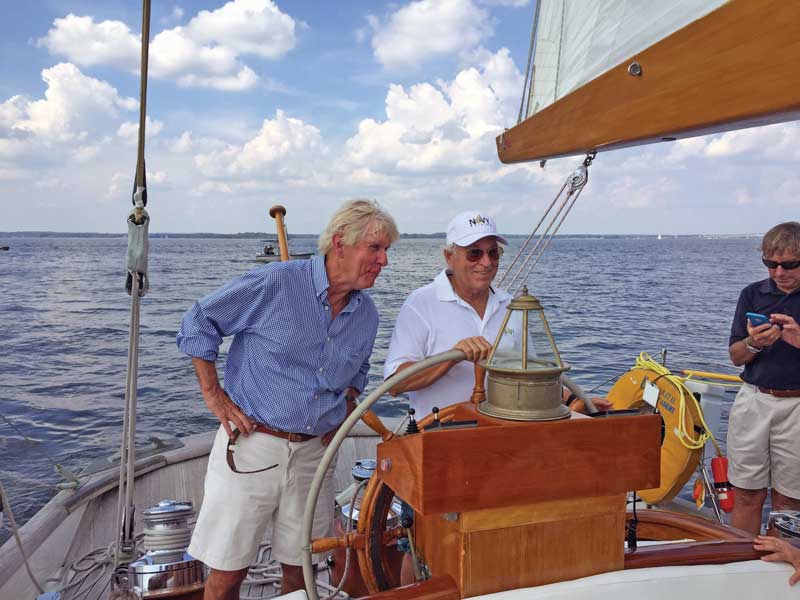 The next year, he presented the Boatyard Beach Bash to support the Annapolis Maritime to the delight of regional Parrot Heads, as the headline bands included and continue to include top Jimmy Buffett band members in what's now an annual event. Through these first successes, Franyo and team learned the ropes of producing outdoor events. These skills helped them when they created Bands in the Sand at the Chesapeake Bay Foundation (CBF) beach to benefit CBF.
When the late Don Backe called him to ask if he'd consider sponsoring a sailing regatta to benefit disabled sailors, Franyo agreed to it, as long as Mount Gay Rum would sponsor it and offer red hats to competitors. What was born as the Boatyard Bar & Grill Regatta for CRAB (now the CRAB Cup) has been a huge success, along with the other now-staples on the Annapolis outdoor party-fundraiser circuit.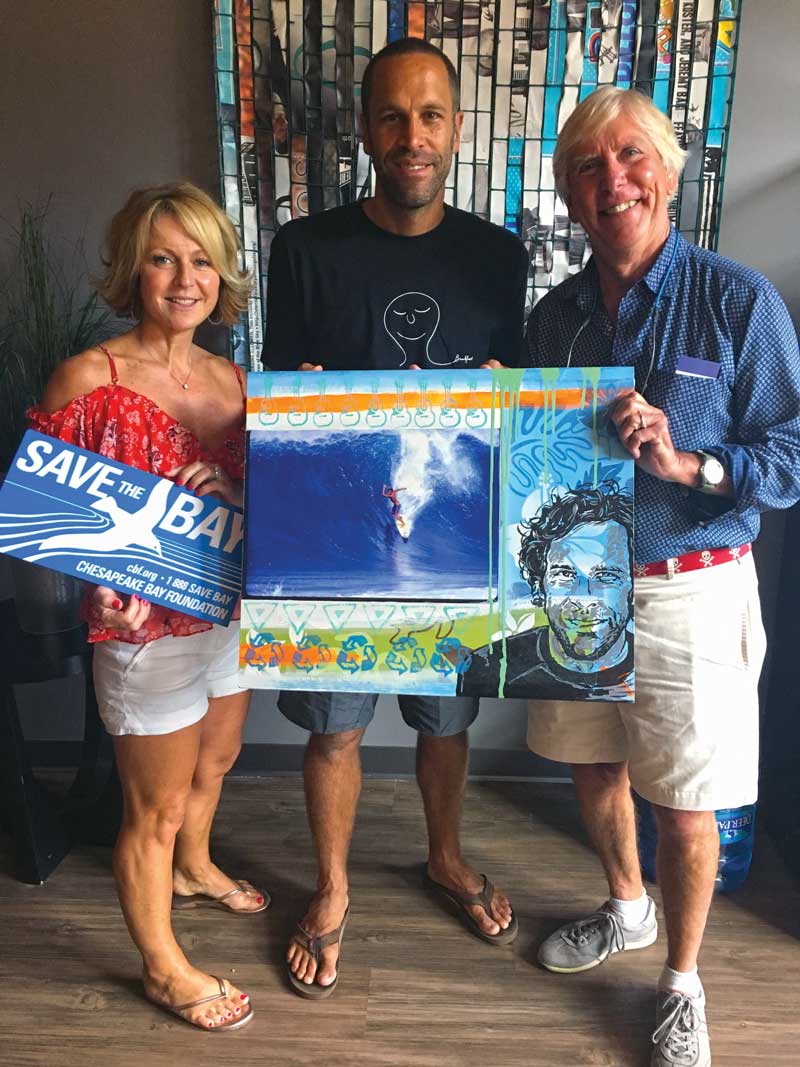 Through these four annual events, the Boatyard Bar & Grill team has raised more than $4 million dollars for the Annapolis waterfront community.
"That was always part of the mission: to host lifestyle events and give back," says Franyo.
He thought the Boatyard would stay small, but as the food improved, they got busy and outgrew their kitchen. In 2007, the restaurant and bar expanded into what is now the Market side, featuring attractive woodwork, fishing photos, a quieter bar, and a retail store. 
What's next? "Everyone asks, 'Why don't you start one in Newport, RI; Charleston, SC; or New Orleans, LA.' I'm not going to do that," says the enthusiastic entrepreneur from his second home in Hopetown, Bahamas.
"We work hard raising money for these events—I'm very involved with bringing in sponsors." (Franyo has also been involved in raising $5 million for hurricane relief in Hopetown.)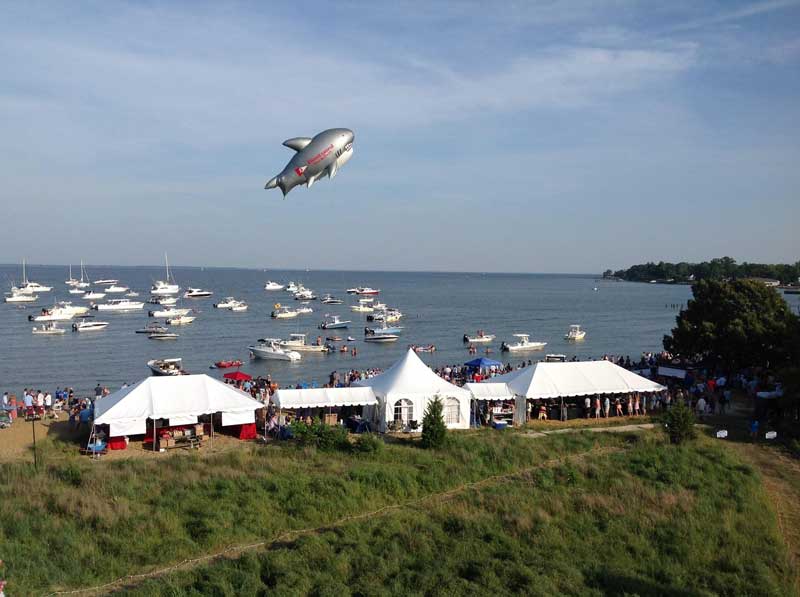 "At the Boatyard I've got a great team. Over the years, it's become a serious food service operation. We've got 100 employees. We put through 1500 customers on a Saturday… I aim to keep the quality going and keep quality people on staff and treat them right.
"We kept our staff during Covid. We didn't cut our ads during Covid, including you guys (at PropTalk) and WRNR radio," he adds. (Thank you from Team PropTalk!)
"Our customers are great. Our employees are great. Our suppliers are great, and we have great relationships, including (PropTalk)! Besides those great relationships, I've met so many incredible people: Kevin Bacon, Jimmy Buffett, Jack Johnson, governors—the Supreme Court Justices have had lunch at the Boatyard. Incredible people, including our customers. It's been so much more than a place that sells crabcakes. It's an institution that's done a lot of good."
Congratulations to the Boatyard Bar & Grill team on their 20-year anniversary! 
Find the best crabcakes in Annapolis and have them sent anywhere in the continental United States at boatyardbarandgrill.com.