It's easy to get distracted at the fuel pump. But as you kick off your summer boating season on the Chesapeake, BoatUS wants to remind you that recreational boats are not approved for gasoline blends containing over 10-percent ethanol fuel (E10).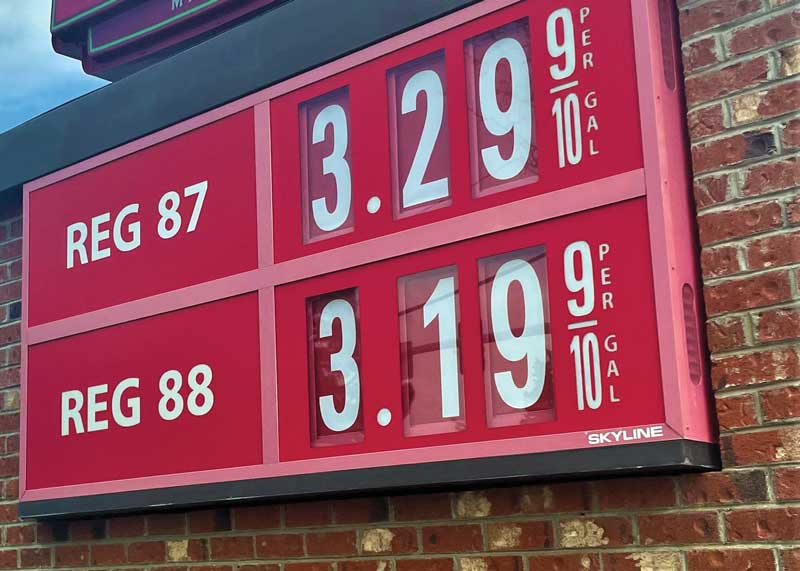 "Fuel is a significant part of a boater's budget, so finding savings is important," says BoatUS manager of government affairs David Kennedy. "Fuel retailers market E15 (gasoline with 10.5-15 percent ethanol), such as 'regular 88' or 'unleaded 88,' as a lower-cost alternative to E10," even though recreational vessels are not compatible with E15. 
Using E15 fuel in boats has been proven to damage marine engines. Federal law prohibits E15 in boats (as well as motorcycles, off-road vehicles, and power equipment). Using it voids the engine warranty. 
BoatUS has fought efforts to lessen pump-labeling rules. Watch out for an approved orange warning label, required for any pump dispensing E15 fuel. A 2020 Outdoor Power Equipment Institute poll showed that only about one in five consumers knows that "regular 88"—88 octane fuel—has more ethanol (15 percent) than 87 octane (10 percent ethanol) fuel. 
The EPA is attempting to safely increase ethanol usage to meet the requirements of its Renewable Fuels Standard (ethanol is a renewable fuel made from biomass). But most personal vehicles or boats cannot safely use fuel with an ethanol concentration above E10. Last year, a Clean Air Act waiver authorized the sale of gasoline containing 15 percent ethanol from June 1 to September 15, increasing the available ethanol fuel during the summer. 
Kennedy stresses that boaters must check for a higher blend ethanol warning label before loading up on fuel. He says that the potential damage to your boat could outweigh the savings you might gain from a higher ethanol gasoline.