Starting in October, the Patapsco River Power Squadron, a unit of the United States Power Squadrons, and District Five will present America's Boating Course, an eight-hour presentation open to the public on boating safety equipment, rules of the road, buoys, and safe operating procedures. This is a NASBLA approved course qualifying graduates for their Maryland Boating Safety Education Certificate, required for all boaters born after July 1, 1972.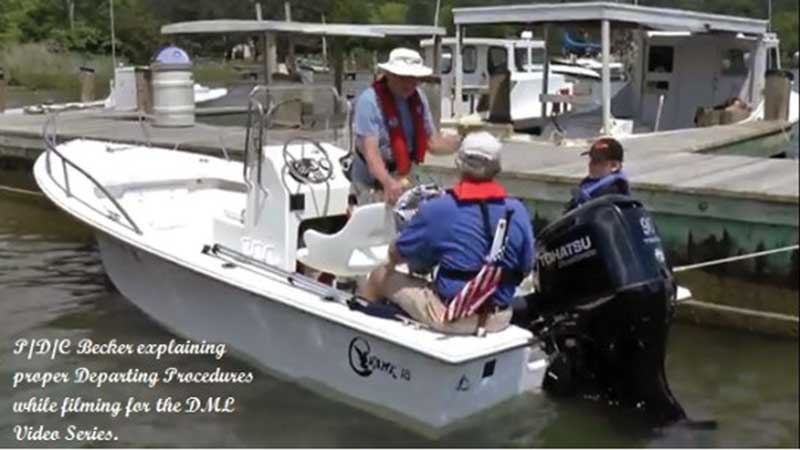 The Patapsco River Power Squadron was chartered in 1916 and has been presenting nationally recognized education to recreational boaters for 105 years. Louis Kates will be the instructor. Kates is a recipient of the prestigious Charles Chapman Teaching Award and has mastered the art of leading students from beginners to experts through this course. This course is especially recommended for new boaters, but experienced skippers will get a lot out of it.   
Members of the United States Power Squadrons enjoy deep discounts on courses, boat insurance, supplies, and services from chandleries, office supply companies, and many more. The Patapsco River Power Squadron maintains a rigorous schedule of marine education courses in boating safety, boat handling, coastal and offshore navigation courses, and many other elective courses and seminars including weather, engine maintenance, sailing, marine electronics, GPS, radar, VHF, anchoring, and also performs civic services and holds fellowship events.
Please contact Lou Kates, [email protected] or (410) 937-0338 or (410) 272-0079, to reserve your spot. Seating is limited. Classes will be held in Pasadena, MD, on four consecutive Tuesdays, from 7 p.m. to 9 p.m., October 19 to November 9, 2021. Price is $35 per student. Learn more at usps.org.